Extra cash isn't the only reason parents choose private schools. Many families send their children to Cleveland's 34 private high schools and 107 middle and elementary schools for individualized experiences and a sense of belonging.
"There are plenty of opportunities to try new things," says Abigail Steinberg, director of enrollment management at Laurel School, an all-girls school in Shaker Heights. "Students are encouraged to try new sports, audition for the school play, participate in speech and debate."
Smaller class sizes allow a more personalized experience. For example, University School's student-to-teacher ratio is 6-to-1, and it offers more than 100 sports, clubs and activities.
"At a smaller school, it is easier for the adult community to have a pulse on the daily happenings of students, greatly reducing social stressors," Steinberg says. Plus, this sense of community is palpable in the classroom. "The girls hold every leadership role and occupy every seat at the table in class discussions," Steinberg says.
Is private school the right move for your family? Put aside the pretenses and old paradigms and explore more in this year's Guide to Northeast Ohio's Private Schools.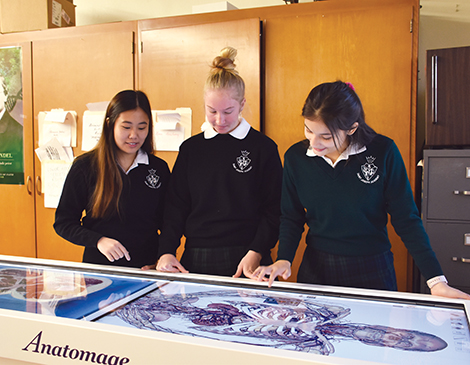 Trends in Private Education

How Cleveland's Private Schools Provide Offer Hands On Learning
From solving crimes and building a business, to helping the homeless, these students learn skills that serve them in the real world. Find out how these classes make learning fun and help students get on the right career track for them.
Esports has Come to Cleveland's Private Schools in a Big Way
Hathaway Brown and Holy Name are entering the digital sports scene and using it to better their students. Here's how esports has led to more students getting involved than ever.

How Experience in Sports Shapes Students for Their Future
Students share lessons of team work, metal preparedness and leadership that they've learned on the field. Hear from three star athletes and future leaders.
Innovative Tech Launches Cleveland's Private Schools Into the Future
Anatomage, which offers a virtual look at anatomy, and 3D printing are bringing old school class projects into the 21st Century. Find out how new technology is giving students hands-on learning opportunities.
How Archbishop Hoban High School is Making Mental Health a Priority
From Wellness Wednesdays to in-house counseling, this Akron school has ramped up its resources to keep its students safe and healthy. We talk to administrators about "mental CPR," roundtable check-ins and meeting students where they are.
Gilmour Academy Senior Rocco Hice Gives Back to His Community
From volunteering at the food pantry to passing on his love of hockey at children's camps, Hice is lending his community a helping hand. Find out how he also found time to win a championship on the ice and get straight A's.
St. Ignatius Senior Pedro Villa-Forte Hits the Trail
It's a bird! It's a plane! No, it's a bird. Find out how science led this avid birder to his hobby, and how this high school student got others involved by creating his school's first birding club.
Natalie McMahon Takes Center Stage at Lake Ridge Academy
With dreams of a career on the stage, McMahon's experiences at school have set her up for success. Meet Lake Ridge Academy's super star.
How University School's Justice Arai is Fighting Noise Pollution
This incoming junior is presented his research into natural flying techniques at an esteemed national competition. Get to know this student scientist.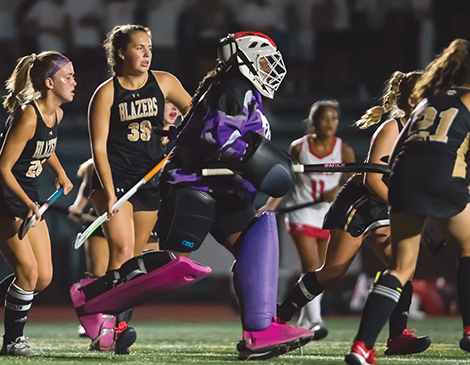 A Report Card on Cleveland's Private Schools
Ready to pick a school? Compare and contrast with our report card on 100+ Private Elementary and Middle Schools and 34 Private High Schools.
Get more great Northeast Ohio stories by signing up for our free weekly "In the CLE" newsletter — your guide to fun throughout The Land. Arriving in your inbox every Wednesday, this weekend to-do list fills you in on everything from concerts to museum exhibits — and more. Click here to subscribe.