Ohio's more than 300,000 student athletes do it for the friendship, leadership skills and grit sports teach.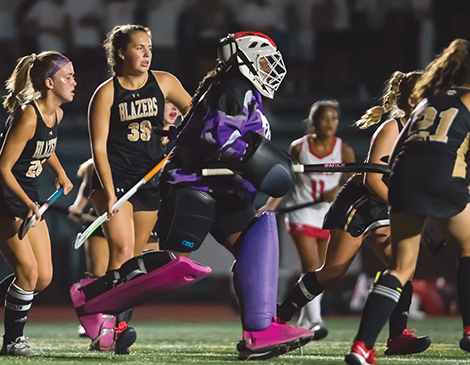 Bailey Hodge, Junior at Hathaway Brown, Field Hockey
Lessons: Be a leader, Always try new things
"I was cut from the volleyball team as a freshman. I was told there was an opening for goalie in field hockey. It was completely new to me. I was getting primers on rules as I was putting my pads on. But, I was able to start on varsity as a sophomore, and I'm excited to be a leader now. Trying new things will always benefit you."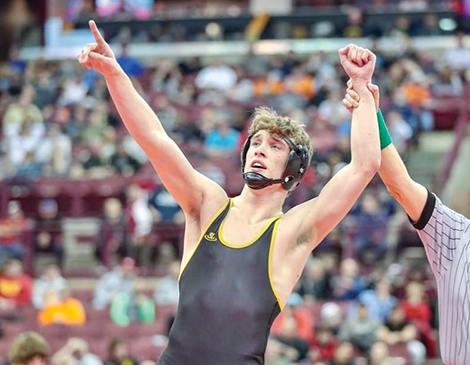 Evan Bennett, Graduate of St. Edward, Wrestling
Lessons: Take feedback, Mentally prepare
"As a freshman, I got regular feedback, and it helped me become a better student of the sport. After I lost in the state finals as a junior, I had a different kind of fire in me. (In March, he won the State Championship and will attend the University of Pennsylvania.) Winning the mental game is really important. You're not just wrestling your opponent; it's doing everything right the week leading up to the match. If you're not in a good mental state, you won't be able to perform as well as you want to."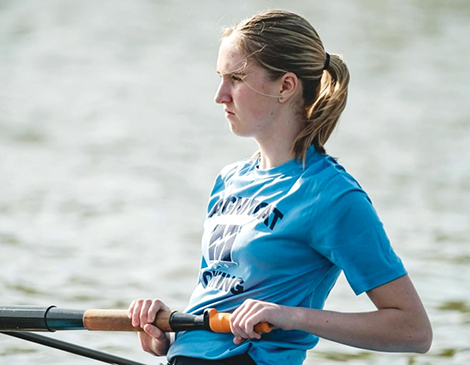 Mary Lutz, Senior, Magnificat, Rowing
Lessons: Teamwork wins, Respect your tools
"Rowing gives me a sense of teamwork that I haven't experienced anywhere else. I mean, there's teamwork on, say, a basketball team, but in rowing, it's the only way to win. You work as one or you don't do anything at all. Whenever we travel, we have to bring our boats with us. We take off the riggers, put the boat in a trailer, make sure we have all the parts and then put the boats back together when we get there. That's what makes it fun, and that's what makes it different. No other sport I can think of has to take apart its equipment."
Get the report card on more than 100 Cleveland Private Schools with our 2022 Private School Guide.
Get more great Northeast Ohio stories by signing up for our free weekly "In the CLE" newsletter — your guide to fun throughout The Land. Arriving in your inbox every Wednesday, this weekend to-do list fills you in on everything from concerts to museum exhibits — and more. Click here to subscribe.