Cleveland does a lot of things well. The comedy scene is on the come up, the food is irresistible and the sports teams always leave us on the edge of our seat. Something else we do well? Write. The region hosts great authors across an array of eclectic genres. This year was a home run for native Cleveland writers, with groundbreaking work from Celeste Ng, classic romances and a reflection of the highs and lows of being a Cleveland sports fan. Here are 10 local or local-inspired must-reads from 2022.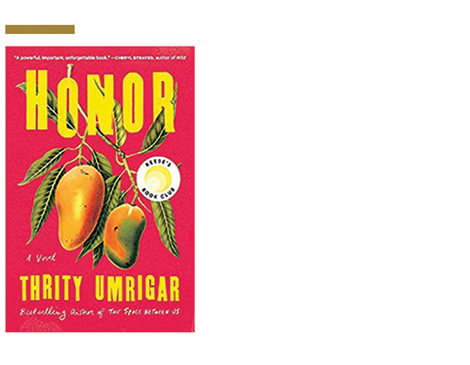 Honor by Thrity Umrigar
Case Western Reserve University's Thrity Umrigar has made massive marks in the literary world. Her new novel is no different, telling a powerful story of love and connection centered in a world of divisive cultural issues. For more Thirty Umrigar, see The Secrets Between Us and Everybody's Son.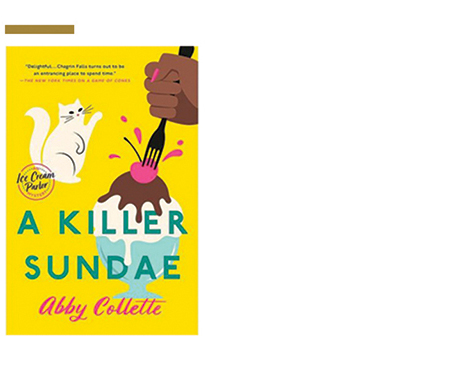 A Killer Sundae by Abby Collette
Chagrin Falls is noted for its small-town charm, fancy homes and idyllic waterfalls. The thing we never pictured it as: the backdrop to a mysterious murder series. Follow Bronwyn Crewse, owner of the fictitious Crewse Creamery, through the third installment in the Ice Cream Parlor mystery series. The inside scoop on this one? Bronwyn is being framed for the murder. For more Abby Collette, check out her Books & Biscuits mystery series following long-lost siblings in the Pacific Northwest.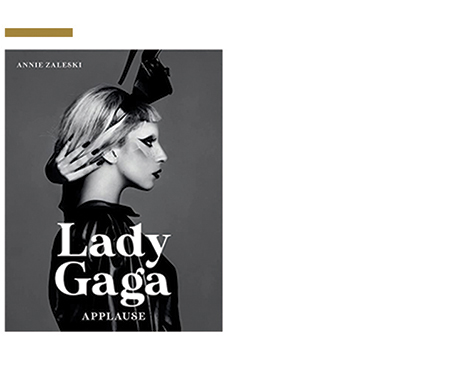 Lady Gaga: Applause by Annie Zaleski
Music journalist and Clevelander Annie Zaleski is walking on air upon the release of her newest book, detailing the life and career of one of music's most adored talents as well as showing off hundreds of pictures capturing her aesthetic and iconic fashion. "I got approached by [Palazzo Editions] to write the book," she says. "I've been a longtime Lady Gaga fan and so it was an absolute yes." Be on the lookout for Zaleski's next release of a similar book, detailing the life and career of pop star, P!nk. She has also contributed to Cleveland Magazine.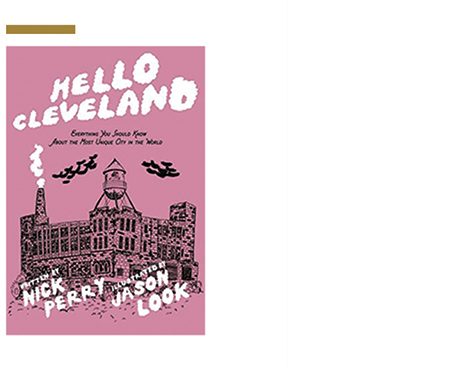 Hello Cleveland by Nick Perry
Think you know everything about Cleveland? Think again. Even savants of The Land can learn something new about their hometown in this book uncovering the culture, history, lore and local celebrities in what Nick Perry dubs "The Most Unique City in the World." Topping it off are drawings from illustrator Jason Look to help paint a picture of Cleveland in all its glory.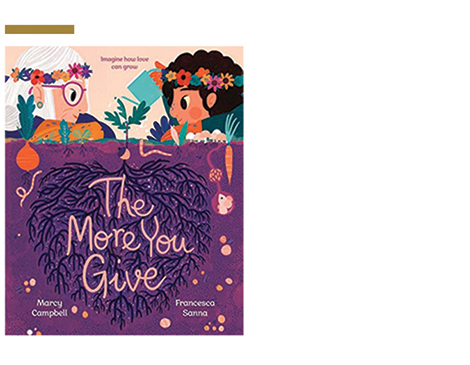 The More You Give by Marcy Campbell
A Northeast Ohioan who has loved books since she could read them, Marcy Campbell now writes for kids just like her, teaching them life lessons accompanied by striking artwork. In The More You Give, Campbell explores themes of giving, generosity and family in a warm, picturesque format that teaches kids attributes of life from a young age.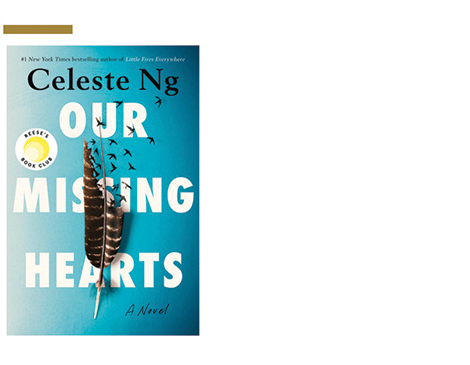 Our Missing Hearts by Celeste Ng
The Shaker Heights native is back with her latest release that hit the shelves in October, but this time, she is focusing the lens on society at large. Her newest novel explores a distorted version of our world, but it might not be as different as we think. Follow Bird Gardner's adventure to find his mother and unlock the answers to the dystopian society he inhabits. Don't forget, Ng's 2017 smash novel, Little Fires Everywhere.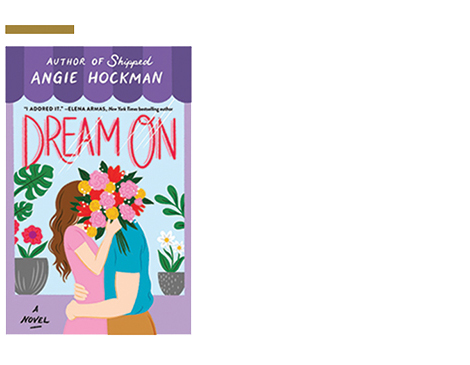 Dream On by Angie Hockman
Cass Walker is ready to take the Cleveland law world by storm. That is, until she finds herself in a life-changing accident that conjures up images of Devin, a man she swears she's been dating for months even though no one can find a trace of him. When she runs into him at a bar in Ohio City, she knows she is no longer dreaming. "I wanted to show Cleveland some love," says Hockman. "Cass is somebody who has been through a lot, but you can't keep her down, and I feel like that's Cleveland." Also check out Shipped, Hockman's debut novel.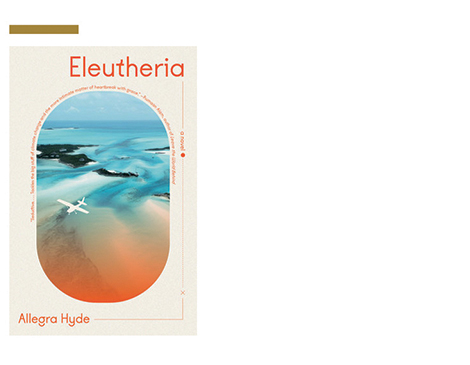 Eleutheria by Allegra Hyde
Allegra Hyde's debut novel is described by a fellow writer as "darkly funny and far seeing." In the novel, follow Willa Marks, a woman full of love for the earth, as she embarks on a journey in the hopes of turning the tides on climate change.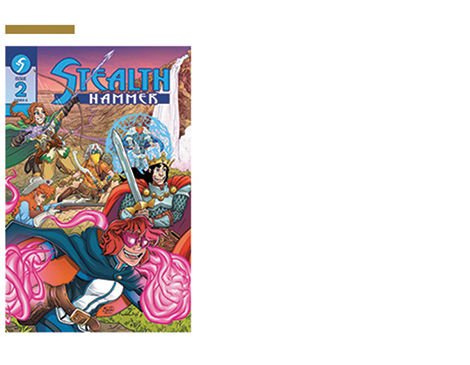 Stealth Hammer #2 by Ryan Drost
Calling all comic fans. Fall into a whole new world unlike our own in the second installment of Stealth Hammer, a superhero story coming from the Strongsville author Ryan Drost. With bright colors, detailed animations and a storyline packed with adventure, readers will fly through this read as soon as they add it to their shelves.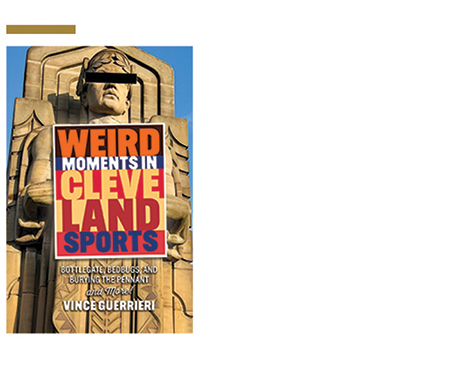 Weird Moments in Cleveland Sports by Vince Guerrieri
In his second nonfiction sports book, Guerrieri humorously details moments like bottlegate and 10-cent beer night. "This was my pandemic project. I had spare time and no sports to watch," Guerrieri says. He has also contributed to Cleveland Magazine.
Get ahead of Cleveland's latest trends by signing up for our free newsletters "CLE Style" and "At Home CLE" —covering the makers, shop owners, fashion leaders and décor visionaries that inspire our city.