Article updated on March 3, 2023 to include full program announcement.
On Friday morning, the Cleveland International Film Festival announced its full lineup of feature and short films.

The selection includes several titles from Cleveland filmmakers and pieces centered around the region, like Egghead & Twinkie — animated by Cleveland Institute of Art students — and Lunchbox by Anne Hu, a Mayfield High School grad.

The programming, which spans 11 days and comprises selections from 67 countries, boasts a showcase of 121 features and 199 short films in total.

For those that can't make it in person, the organization will stream more than half of its feature films and every short on the lineup ($12-$14 per showing).

Late-night movie goers will have the chance to catch the more bizarre and wild selections at the festival during its After Hours programming, which starts at 10 p.m. on Thursdays, Fridays and the first Saturday of screenings.

Tickets go on sale for CIFF members on March 6 ($16); to the general public on March 10 ($18). In-person tickets can be purchased at the KeyBank State Theatre box office starting on March 20.

For the full film guide, check out the CIFF website.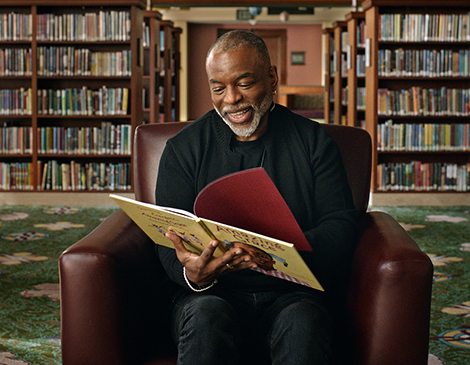 On Wednesday, the 47th Cleveland International Film Festival announced its special events and programs for 2023 — including a couple of eye-catching documentary titles surrounding Reading Rainbow and Mary Tyler Moore.
The event will take place at Playhouse Square, spanning 11 days and an diverse list of recent films, which also includes a selection of LGBTQ+ and BIPOC-centered showings through its DReam Maker Program and Groundbreaker Program.
Those showings include the March 30 screening of 1946: The Mistranslation That Shifted Culture, showcasing research tracing anti-gay rhetoric back to a Bible mistranslation. The latter program, In Search of Bengali Harlem, will screen on March 25, offering a glimpse into the life of a Harlem resident exploring his Bengali Muslim roots in Bangladesh.
The fest will kick off with a recent documentary on the PBS series Reading Rainbow, aptly titled Butterfly in the Sky. The film — which will be showcased on opening night, March 22 — stars original and beloved host LeVar Burton, co-direction from Bradford Thomason and Brett Whitcomb and an executive producer credit from Whoopi Goldberg.
A week later, CIFF's centerpiece screening on March 28 features Being Mary Tyler Moore, delving into the legacy of the feminist and media icon. The film includes interviews from not only Moore, but close colleagues including the late Betty White and Ed Asner.
Tying the event in a neat bow, I Like Movies — a coming-of-age tale focused on a 17-year-old cinephile working at a video store — wraps up closing night.
Tickets for opening night, which includes hors d'oeuvres and a post-screening reception, cost $100. Tickets to the centerpiece and closing night screenings cost $18.
More information, including membership options, available at CIFF's website. The full festival lineup is expected on March 3; tickets go on sale March 6 for members and March 10 to the general public.
Get ahead of the weekend by signing up for our free weekly "In the CLE" newsletter — your guide to fun throughout The Land. Arriving in your inbox every Wednesday, this weekend to-do list fills you in on everything from concerts to museum exhibits — and more. Click here to subscribe.