The last time there was this much noise on downtown's Malls B and C, our city had just brought home a title. But InCuya Music Festival deserves the fanfare. The massive two-day music event Aug. 25 and 26 marks the first time downtown's green lawn is filled with national tastemakers and local legends — 24 acts in all — blasting the speakers under the gleaming Cleveland skyline. "The long-term vision and plan is that someday InCuya will be as big and successful as Lollapalooza is," says Joe Litvag, executive producer for AEG Presents, the fest co-producer with Cleveland Concert Co.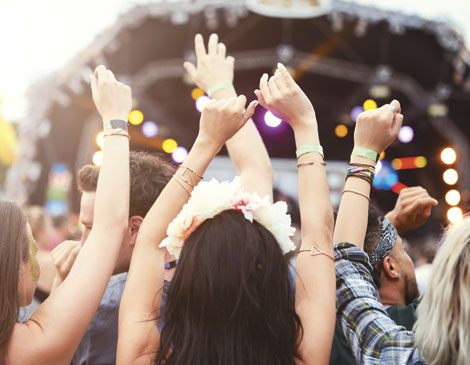 Crowd Pleaser
Work the concert circuit with these tips.

Drink Up.
While fans can sip on InCuya-exclusive Tour Bus Pilsner from Platform Brewing Co. — with melon, floral and citrus notes — hydration is key. "Enjoy 12 ounces of water for each alcoholic or caffeinated beverage," says Sunny Nixon, Cleveland Concert Co. board chair. Bring in one sealed bottle of water and reuse it throughout the day at free refill stations.
Burn Notice.
"Sunblock is a must-have item because Malls B and C don't have a lot of tree coverage," Nixon says. Also, don't forget a cover for your dome. "A hat is a key accessory for a festival like this," she says. "Pick your favorite ball cap and go from there."
Rock Climb.
Weekend VIP tickets are a bit pricier (they start at $215), but the perks are undeniable: In addition to offering a separate entrance, premium food and drink options and an exclusive viewing area in front of the Mall B main stage, this admission tier has indoor access to the on-site Cleveland Convention Center. Translation: You'll enjoy non-port-a-potty bathrooms and air conditioning. "You can't beat a functional bathroom, right?" says Nixon.
Game Plan.
"If you [are] trying to see one band, and you really want to be there, show up about 15 minutes before that act is supposed to go on," Nixon says. The edge of Mall B along Lakeside Avenue slopes up — providing a natural, elevated vantage point for each of the fest's two stages, located at either end of Mall B and C.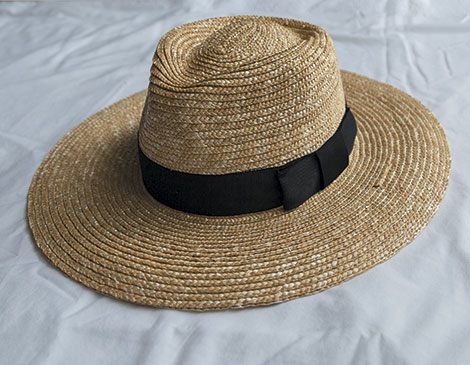 Music Stylings
Leann DiPaola, owner of Ohio City's Wild Cactus Boutique, helps us stay Insta-ready through sunrays and all-day crowds.
Straw Hat: With wide brims and black grosgrain ribbon bands, Brixton's Joanna straw hats ($47) are a chic way to prevent sunburn and protect yourself from Cleveland's late-summer UVs. "[The hat] adds a cute boho look to your outfit," says DiPaola.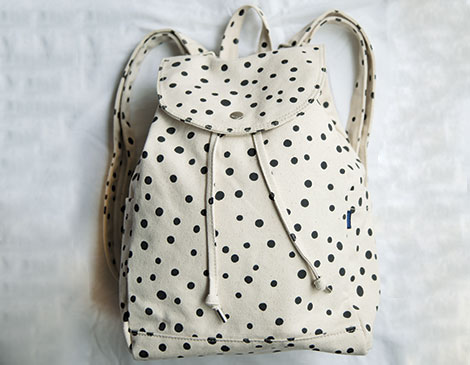 Satchel: To carry essentials, bring Baggu's fun and functional ivory drawstring satchel ($42), an eco-friendly, purse-like canvas sack that's dirt-resistant and surprisingly roomy. "It fits quite a bit," DiPaola says. "Everything that you would need to bring to a festival: suntan lotion, a water bottle, a blanket, your ID and wallet. "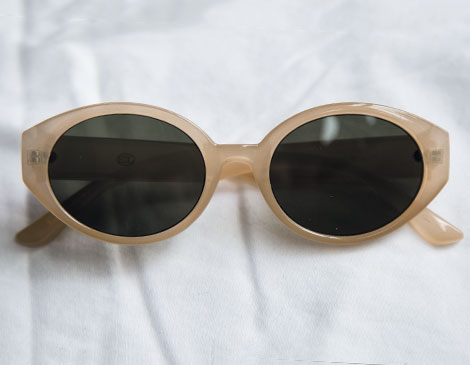 Sunglasses: Take a cue from the past with retro-fabulous Lee sunnies ($18). A fitting accessory for the Rock 'n' Roll Capital of the World, the shades boast dark lenses and iconic round frames that would make John Lennon envious. "It gives you that '70s, funky vibe," DiPaola says.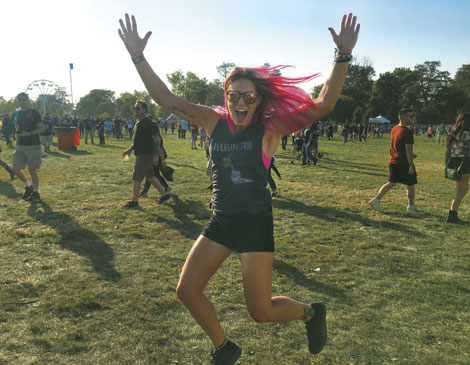 Concert Promoter
Rock & Roll Hall of Fame sales and promotion assistant Lydia Puccini is a live music fiend who's posted up stage-side at such major festivals as Chicago's Riot Fest and Atlanta's Music Midtown. For her, massive production and prime location take fests a cut above the average club show.
The best festival I've ever been to is Riot Fest. It's a city festival, a lot like InCuya downtown. [InCuya headliner] New Order was second-billed. Their set was amazing; they also played some Joy Division songs. But their light and laser show was so memorable. It happened during sunset. My brother and I originally planned on staying only a few minutes before getting a spot for Nine Inch Nails. But we were so mesmerized by their incredible projections and light show, we stayed longer. Being outside in a big city park, with the city lights and stars, seeing a band you love — there's nothing like it. InCuya will be a nice opportunity to admire our city's aesthetics. — as told to Annie Zaleski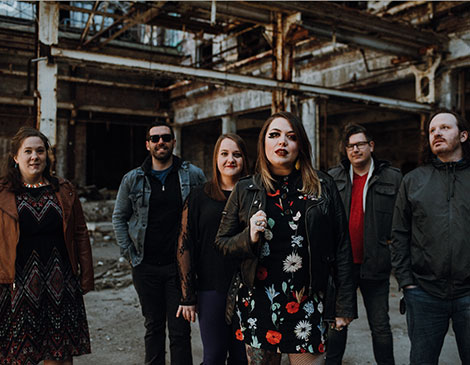 The Playlist
Memorize these melodies to prep for the fest.

The Jack Fords, "Big Sky Blues"
These locals are a smoking live band — as evidenced by "Big Sky Blues," a combination of Guided by Voices' fuzzed-out power-pop and gritty '70s rock 'n' roll.

Kitten, "Pink Champagne"
Los Angeles rockers Kitten unleash a stomping, '80s-inspired kiss-off to a no-good ex, full of flashy keyboards and claws-out guitars.

The Modern Electric, "David Bowie (Save Us All)"
Penned before the man formerly known as Ziggy Stardust passed into the cosmos, this Cleveland-bred glam-inspired ballad boasts theatrical piano flourishes.

SZA, "Broken Clocks"
This sinewy song shows off the R&B breakout's gifts: relatable lyrics — in this case, about navigating the lingering impact of a bygone romance — and a mellifluous voice.

Seafair, "Birdhouse"
Elegant violin and piano snake through the wistful orchestral indie-pop tune "Birdhouse," one of the many lovely moments found in the Cleveland band's catalog.
Tank and the Bangas, "Quick"
"Quick" is a horn-peppered epic that underscores the New Orleans funk-soul troupe's impeccable grooves, which helped it win the 2017 NPR Tiny Desk Contest.