Jason Molina lived in the moment, but he was never quite hip to the times.
Throughout his life, the late musician and Lorain native wrote hundreds of songs, waking each day laser focused on his craft, and with a keen sense of interiority that allowed him to record each idea in its moment. In the process, he conveyed an implicit allergy to what was fashionable.
At the height of grunge's influence in the early '90s, Molina began playing spare, piercing folk songs on the ukulele, and attributing them to love of Hank Williams Sr. and heavy metal. Amid the garage-rock revival of the new millennium, he released expansive and glacial meditations on love, heartache and the natural world. In the mid-aughts, during the reign of city-based MP3 blogs and the white indie-rock they championed, he formed a scrappy county-rock outfit in an Indiana college town and talked about Warren Zevon and doo-wop music.
It wasn't that Molina was contrarian, though he could be. It was more so that he was antiquarian, an old, analog soul suspended in the rapid-fire progression of post-Broadband society. As the world logged on, Molina sequestered himself with simple objects: composition notebooks, a timer, old books and Mirado Black Warrior wooden pencils.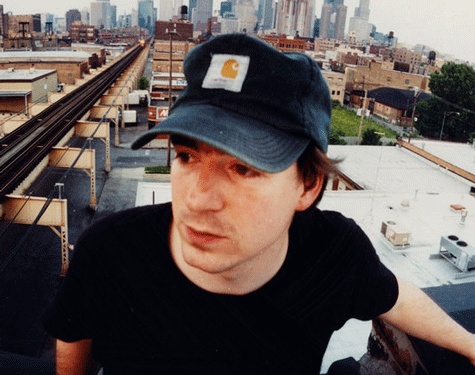 Molina's contemplative nature and love of the physical may be traced to the shores of Lake Erie, and to a small, wooded lot that housed the former trailer park where he lived with his family in a single-wide unit. In the '70s and early '80s, he grew up without cable television, but had the run of the beach and the area's tree-lined grounds, which abutted a local water-pumping plant. There, he watched for ships and birds and small mammals, and learned to swim. He searched for rocks, fossils, animal bones and manmade detritus. He and his late father Bill once donated a set of rusty wrenches they found to the Inland Seas Maritime Museum in nearby Vermilion.
With his brother Aaron, he also listened to the radio and to his dad's collection of country and rock records. He read anything he could get his little hands on. A well-worn VHS copy of the concert documentary The Song Remains the Same inspired him to perform. Like many kids raised in the Rust Belt, Molina was aware of what the area lacked, but found utility in its limitations, which shored up his imagination, and ignited his insatiable curiosity about music, history, art, the supernatural and other subjects. In Lorain, overlooking a Great Lake, he was forced to find his own way.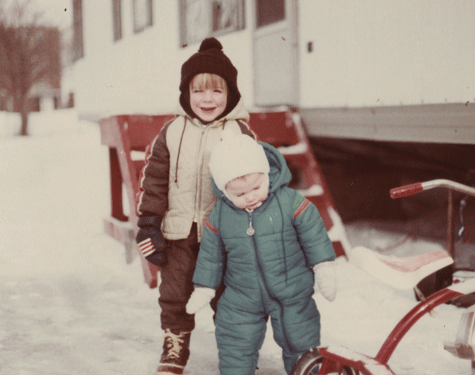 As a student at Admiral King High School, playing in wild alternative band The Spineriders and his first solo outfit Bleem, Molina revolted against the factory mentality that surrounded him. But later, as a scholarship student at Oberlin College, old enough to drive to concerts in Cleveland, he wore the bounds of his upbringing like a congressional medal. He lived with an understanding that Lorain's confines were what set him in relief from the wealth, privilege and access that surrounded him. As an outsider, he found abundance.
Molina often sang and spoke of working; the obvious thing is to trace it to the blue collar environs and shorelines of Lorain, whose talismans are threaded throughout Molina's lyrics. The owls, fishing poles, ghosts and iron ore ships are all there.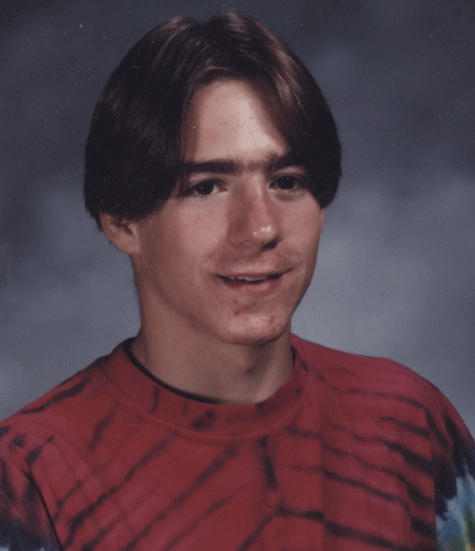 But his work was much more than an artful indexing of natural and industrial, physical and supernatural. Before he could be who he was — a Midwestern songwriter with a singular, poetic gift — Molina had to do the hard work of accepting and then amplifying a place whose merit he most clearly saw in hindsight, dangling in a gray zone between defiance and being. It can be a long, hard and winding thing to do. As he told the music magazine Skyscraper in 2002, "You can't run out of things to say about all that gray."
Lorain set Molina on a path outside of the mainstream, which was perhaps its greatest gift to the singer. Though he never lived according to the times, he always had a clear sense of his place.
Here are a few of our favorite songs from Molina's Songs: Ohia and Magnolia Electric Co. Don't miss our other Northeast Ohio-inspired Spotify playlists.
About the Author
Erin Osmon is an author, music journalist and critic who published the biography Jason Molina: Riding with the Ghost in 2017. She teaches at the University of Southern California's Annenberg School of Journalism. Won't Back Down, her forthcoming book about heartland rock, is due 2024 from W.W. Norton.
Get ahead of the weekend by signing up for our free weekly "In the CLE" newsletter — your guide to fun throughout The Land. Arriving in your inbox every Wednesday, this weekend to-do list fills you in on everything from concerts to museum exhibits — and more. Click here to subscribe.