Before Bruno Mars was, well, Bruno Mars, he was just another young performer looking for a break. But that didn't stop him from showing up at the Grog Shop in Cleveland Heights with an entourage and a bodyguard in 2010. "After he performed, they all went downstairs and danced at our B Side lounge," says owner Kathy Blackman. "It was a very cool moment." As the Grog Shop celebrates its 25th anniversary Sept. 22-24, Blackman shares what all these years running a music venue has taught her.

I was a reporter by day and a bartender by night, working for the Chagrin Valley Times and starting the Grog Shop with two partners in 1992.

I was nervous so I did not quit my day job for three months. I had never poured a drink or booked a band.

I just fell into it. We started out as a bar and evolved into a music club in the first two years. At that time, there was a void in this neighborhood for an independent music club. Now there's lots of them.

There are times you expect 300 people to show up and 12 show up.

The most challenging thing is not to let one show get you down. Sometimes after a horrible month I ask myself, "Why am I doing this?" You have to have thick skin.

In Cleveland, there are a lot of places that do what we do and do it well. When we started out there were a lot of 20-somethings living here in Cleveland Heights, but now most of them live downtown and on the West Side. We have to work even harder to get people out here.

Oasis played at the original Grog Shop on Coventry. They were selling out arenas in the U.K., but nobody knew them here.

We've had fun. We've had Kid Rock, Kid Cudi, Train and Machine Gun Kelly. Questlove and Diplo have DJed at the B Side.

I see way more tour buses than I can ever remember. Bands used to come to town and stay at somebody's house. It was a communal thing between club owners, bands, bartenders and staff. That was the culture.

I feel like people who are going to see music are more respectful than the average bar patron. They are paying money to get in, and they came for a purpose.

We still have the same small-rock vibe and still try to maintain that personal feel. But we will also continue to diversify. We now have local comedy shows, Make `Em Laugh Mondays, twice a month.

I would love if Tom Waits and Cheap Trick performed at my club. Then I could retire.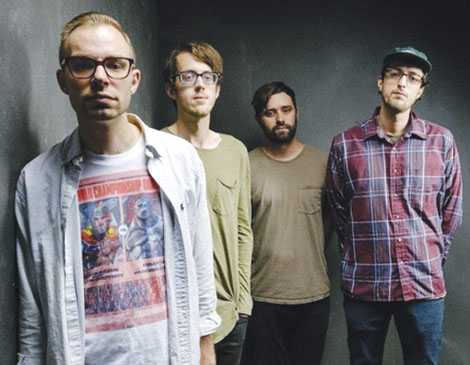 3 to see:
Cloud Nothings, Sept. 24
Fronted by Westlake native and Case Western Reserve University dropout Dylan Baldi, the Cleveland hardcore indie band has received national acclaim in recent years. The in-your-face rockers recorded a 2012 live, limited-release album at the Grog Shop.

Murder by Death, Sept. 22
Hailing from Indiana, this indie-rock band features a cellist and has been packing the Grog Shop since 2003. The band performs everything from instrumentals to rock and alt-country with dark undertones.

Ted Leo and the Pharmacists, Sept. 23
This art-punk and indie-rock band formed in Washington, D.C., in 1999 and has toured internationally. The group first performed at the Grog Shop's original location in 2001.