Editor's Note: Tacos Have Become A Cleveland Staple
Editor Kim Schneider shares how tacos helped expand her culinary outlook.
"Tacos helped me expand my view of what food could and should be: fun, adventurous and delicious," she writes. "It made me appreciate how humble ingredients such as tomatoes and onions can be transformed into a must-taste experience when paired with barbacoa, al pastor or carne asade.
And it's become part of Cleveland's culinary identity as well — you can barely go into any local restaurant without some kind of taco on the menu. Yes, some that dot Cleveland menus are modern American takes on the Mexican street food, but even those made with the likes of tofu, bratwurst or scallops and topped with fancy aioli still pay homage in big and small ways to the beloved classic." Read More >>
Cleveland's 30 Best Taco Dishes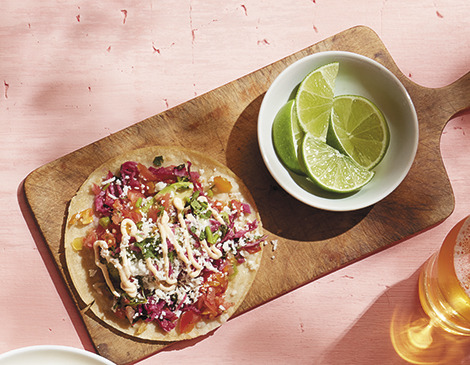 Avo Modern Mexican's Fried Avocado Tacos Are A Love Letter To Mexican Street Tacos
The fruit's neutral flavor lets the other elements shine in this house-made treat at the Ohio City Taqueria. Read More >>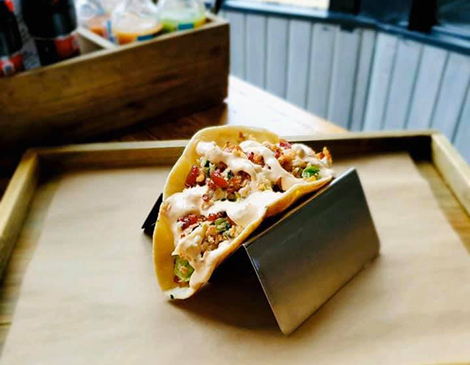 Barra Tacos' Lobster Roll Tacos Combine The Tastes Of Both Coasts
This Sandusky taco spot's combination of juicy lobster pieces and Mexican spices will turn your taste buds on their head — in a good way. Read More >>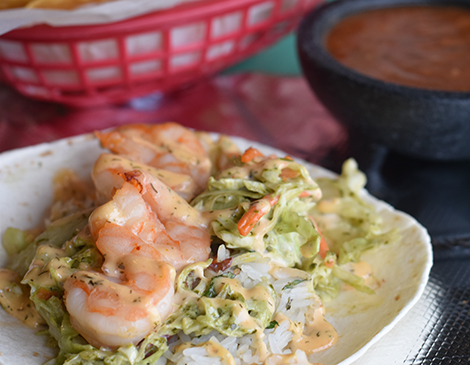 Barrio's Camorone Agrietado Tacos Heat Things Up
One of Barrio's El Jefe selections, the camorone agrietado tacos, featuring poached shrimp, are built for summer with a spicy kick and a refreshing finish. Read More >>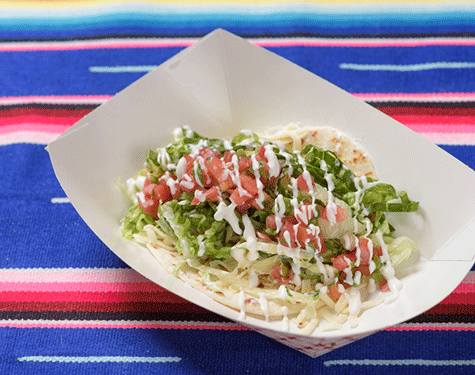 Best Damn Tacos' Chimichurri Bay Scallop Tacos Are Untraditional But Tasty
A peppery chimichurri adds zest to this seafood-based taco at the North Olmsted spot. Read More >>
Bomba Taco & Bar's Smokin' Brussels Brings Together A Unique Flavor Combo
Despite only being on the menu for less than four months, the Smokin' Brussels taco has already become one of Bomba's biggest sellers. Read More >>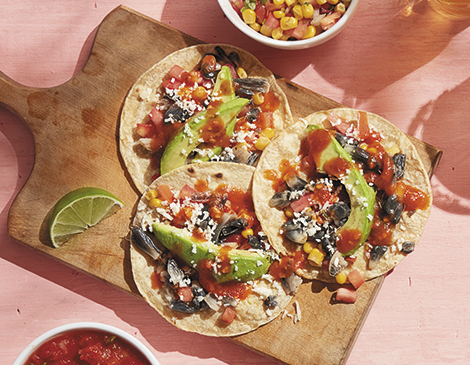 Blue Habanero's Huitlacoche Tacos Gives Gourmands A Delicacy
The Ohio City restaurant's owner Rafael Ayala brings huitlacoche, sometimes called "a Mexican truffle," to Cleveland. Read More >>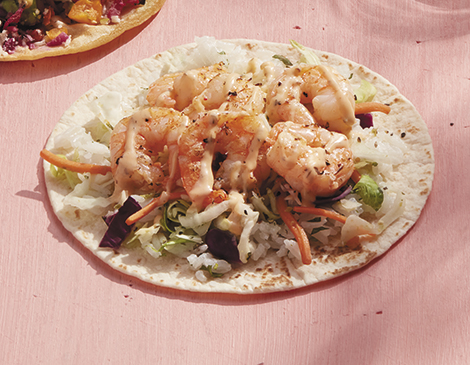 Camino's Beer Chicken Tacos Is Both Tangy And Crunchy
One of seven original tacos at the Warehouse District spot, beer-marinated chicken sits on a house-made corn tortilla. Read More >>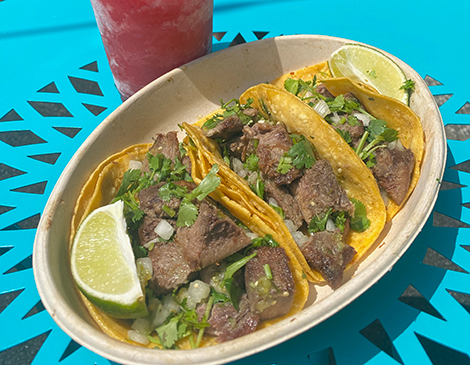 Cilantro Taqueria's Lengua Tacos Are Simple And Authentic
With beef tongue that's cooked for three hours, this taco is the perfect mixture of lengua, cilantro, onion and salsa. Read More >>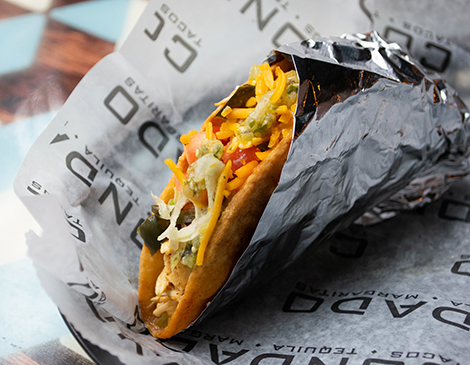 Condado Taco's Plain Jane Tacos Are Far From Boring
Condado uses simple ingredients to create a new flavor experience with this chicken-based taco. Read More >>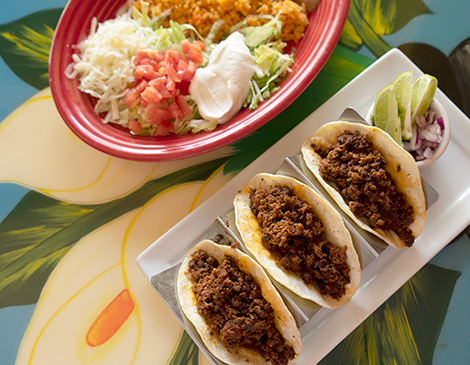 El Senor's Pork Stomach Tacos Are Deep-Fried Mexican Classics
This Painesville taco is a crunchy and chewy representation of authentic street food. Read More >>
El Taco Macho's Poblano Tacos Are The Result Of An Overnight Process
The authentically Mexican recipe is pulled directly from owner Ricardo Leon's friend's taco cart. Read More >>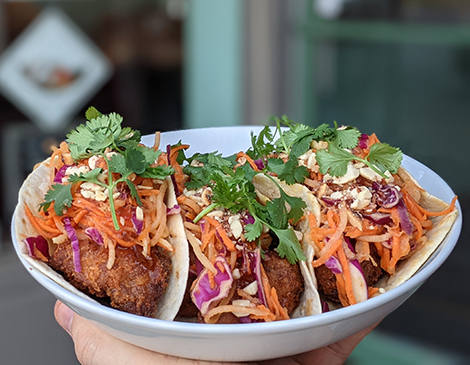 Foodhisattva's Bangkok Tacos Are A Local Vegan Standout
For the past decade, owner Joshua Sias has been obsessed with creating the perfect taco recipe. He very well might have done it with the Bangkok tacos. Read More >>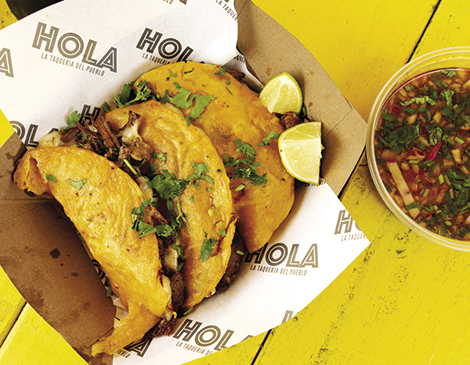 Hola Tacos' Beef Birria Taco Is A Twist On A Mexican Staple
Owner Juan Vergara's beef birria taco is his take on the classic, which is a Mexican staple at events such as birthdays, weddings and holiday gatherings. Read More >>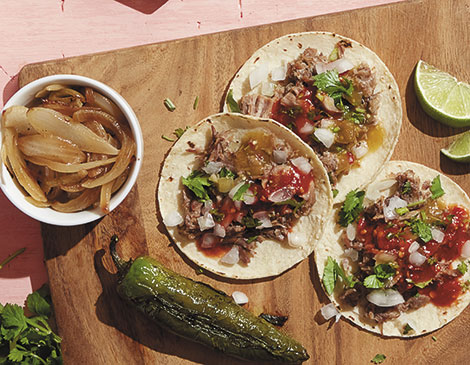 La Casita Taqueria's Shredded Rib Birria Tacos A Must-Try
With taco shells flavored from juice from the meat, these tacos in Painesville give each patron a fresh and unique experience. Read More >>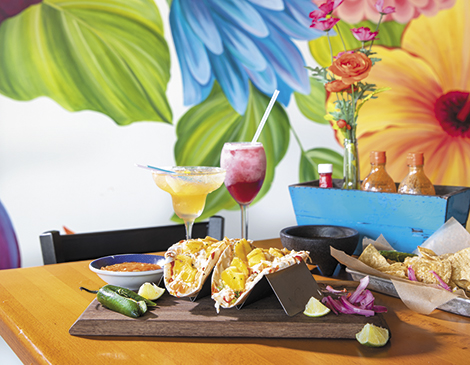 La Fiesta Mexican Restaurant's Al Pastor And Pineapple Queso Tacos Make The Case For Fruity Tacos
Pineapple on pizza is so last year. With La Fiesta's al pastor and pineapple queso tacos, you'll never think about pineapple the same again.Read More >>
La Plaza Supermarket's Vegan Nopal Tacos Nod To Adrian Ortega's Childhood
Growing up, the owner couldn't get enough of his mother's cactus recipes — so much so he made the "prickly pear" the main ingredient of his vegan tacos. Read More >>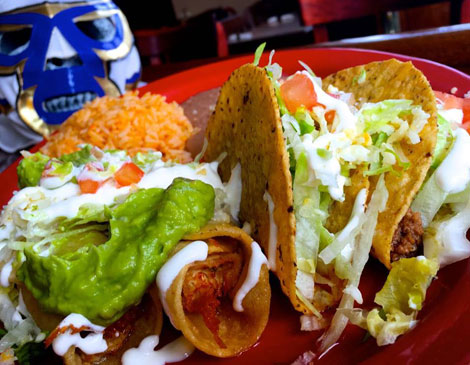 Luchita's Tacos De Carne Asada Proves Simple Is Better
These classic tacos are stuffed with grilled rib-eye and served along onions and lime wedges. Read More >>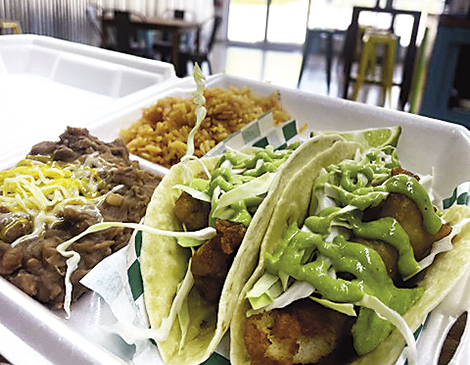 Mamacita's Baja Beer Tacos Are A Love Letter To The Pacfic Coast's Food Scene
After being born and raised in California, Mamacita's owner Monica Hally brings out her background in West Coast flavor in the Baja beer tacos. Read More >>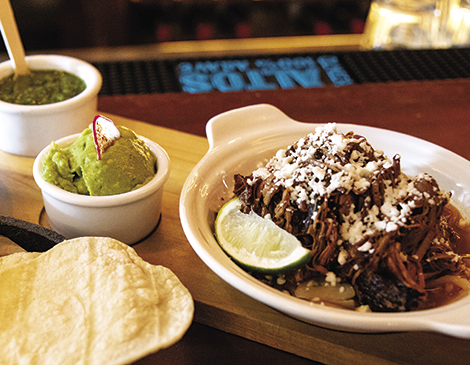 Momocho's Machaca Taquitos Are Beefy Bundles Of Joy
With a recipe that's been unchanged since 2006, the Ohio City restaurant's machaca taquitos are a Cleveland staple. Read More >>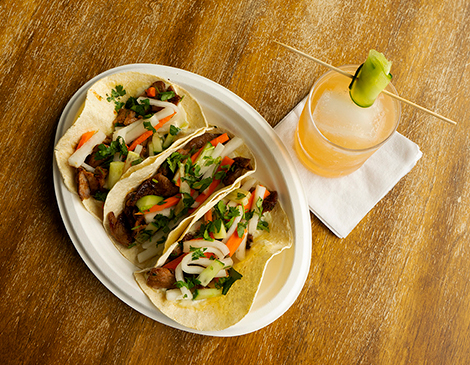 Nomz's Banh Mi Tacos Shine On The Its Expansive Menu
Originally a sandwich, owner Samuel Lavictoire decided to try his banh mi recipe as a taco. Spoiler alert: it worked. Read More >>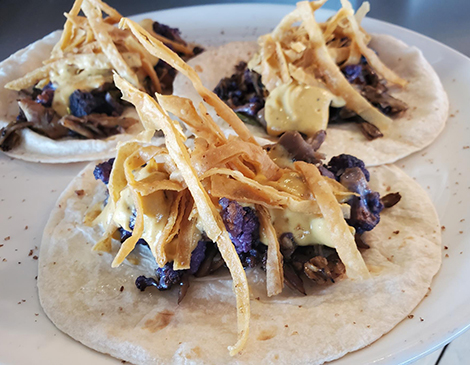 Nuevo Modern Mexican And Tequila's Hongos Tacos Unite Vegans And Carnivores
With a flavorful maitake mushroom base and a vegan queso, this multicultural dish is the perfect meatless taco. Read More >>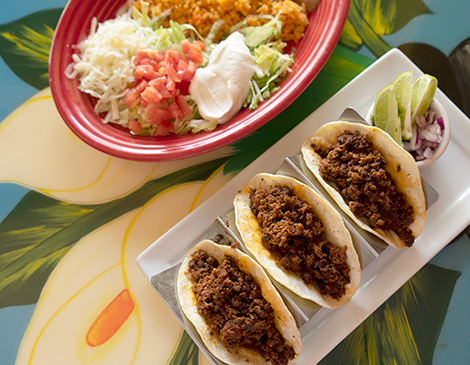 Senor Tequila's Chorizo Tacos Gives Taste Buds A Treat
The Senor Tequila team uses patience and precision when adding spice and flavor to the meat. Read More >>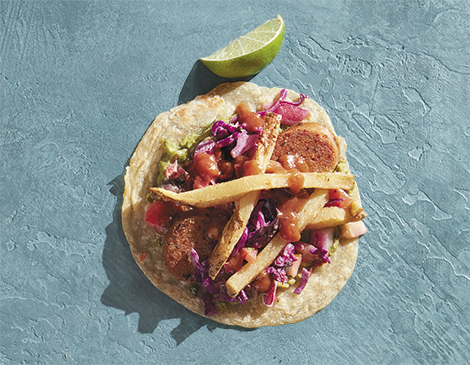 Smokin Q's BBQ and Beer House's Polish Tacos Combine Texas Barbecue And A CLE Favorite
With red cabbage and French fries piled high on top of a base of jalapeno hot-link sausages, this taco combines the best of Polish and Mexican cuisines. Read More >>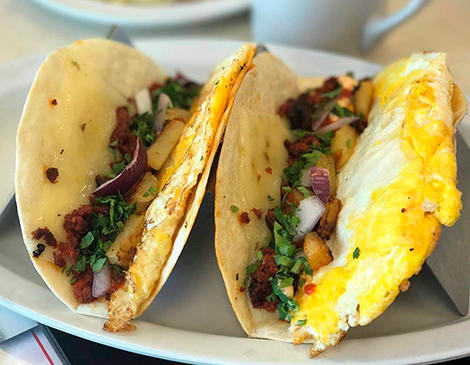 Southside Diner's Breakfast Tacos Wake You Up Right
Head chef and owner John-Paul Farah's breakfast tacos are stuffed to the brim with all your favorite breakfast tastes. Read More >>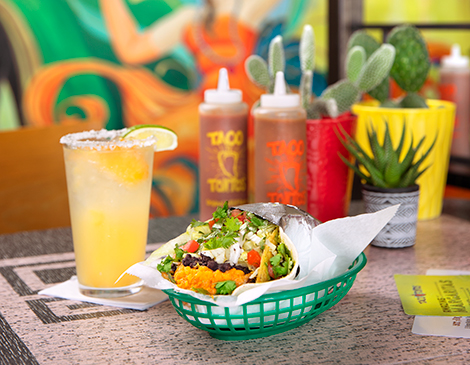 Taco Tontos' Black Bean And Sweet Potato Taco Is An Instant Hit
After starting out as a burrito, Taco Tontos' chefs turned the recipe into a two-layer taco — which has since turned into a menu mainstay. Read More >>
Taco Vago's El Marinero Tacos Features Tender Crab Meat
Combined with sweet mango salsa, lettuce and shredded cheese, this fresh seafood taco is perfect for a beach day. Read More >>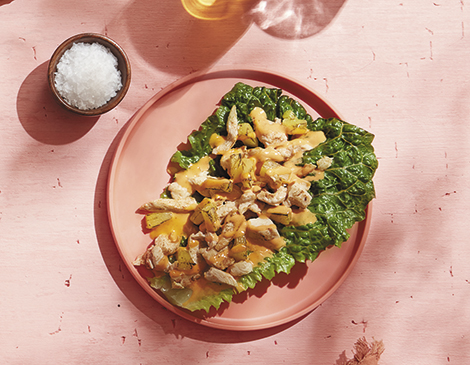 Tacologist's Teriyaki Tacos Is The Result Of Creative Chemistry
Pineapple, cilantro and Sriracha work perfectly with teriyaki-marinated grilled chicken in this Japanese and Mexican mashup. Read More >>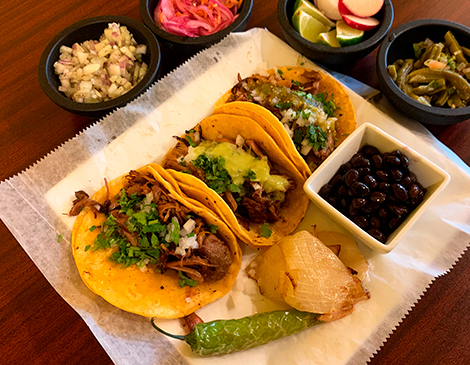 Tapatia's Taqueria's Carnitas Tacos Are Inspired By Owner Jesus Medina's Hometown
The carnitas at this Cleveland spot are cooked with Modelo Negra beer, orange juice, Mexican Coca-Cola and a pinch of tequila. Read More >>
The South Side's Short Rib Tacos Are A Multi-Day Korean Barbecue Masterpiece
The team at this Tremont restaurant take a French approach to preparing the taco, with each one taking four days to prepare to ensure the meat is as soft and tender as possible. Read More >>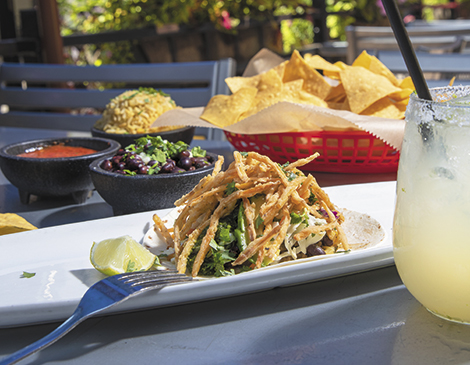 Zocalo Tequileria's Beyond Tacos Are The Vegan Tacos Of Your Dreams
With ground Beyond Meat, veggies and a zingy chimichurri sauce, this vegan taco eats like a full meal. Read More >>
Taco Tales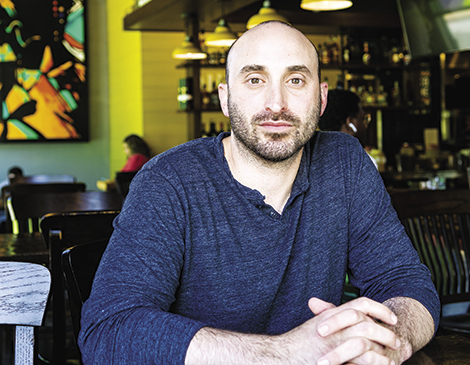 Bomba Taco & Bar's Andy Himmel Is Building A Taco Empire
The owner, who first got into tacos by adding tacos to Paladar Latin Kitchen's menu as a fun option, now owns Bomba Tacos & Bar. Read More >>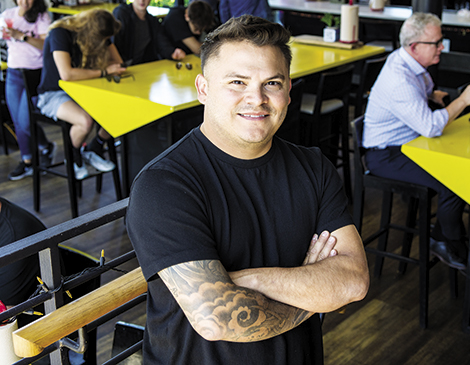 Hola Tacos' Juan Vergara Is Creating A Memorable Taco Experience
The ever-expanding Latin- and Los Angeles-inspired restaurant group, which started in 2019, features a menu filled with unique and flavorful dishes. Read More >>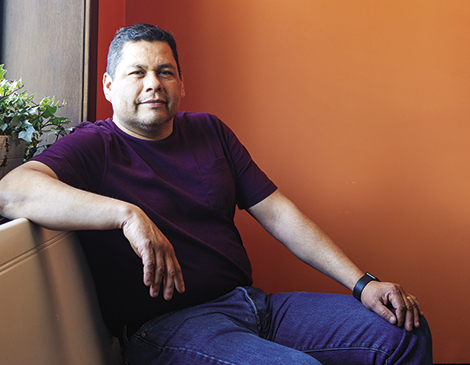 La Casita Taqueria's Marcos Campos Brings The Mexican Street Food Experience To Painesville
Since opening his restaurant in 2009, the owner is the place for locals looking for tacos, quesadillas, tortas and more in Painesville. Read More >>
La Plaza Supermarket's Adrian Ortega Lets His Authentic Tacos And Salsa Shine
The Lakewood restaurant and supermarket is the place to go for delicious, authentic tacos filled with barbacoa, lengua and more. Read More >>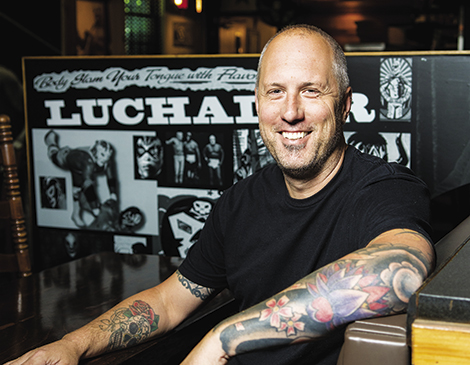 Momocho Chef And Owner Eric Williams Brings Integrity To Experimentation
The owner of the Ohio City spot has built his restaurant around trying to capture the flavor of Mexico in a way Clevelanders will like. Read More >>
Taco Tips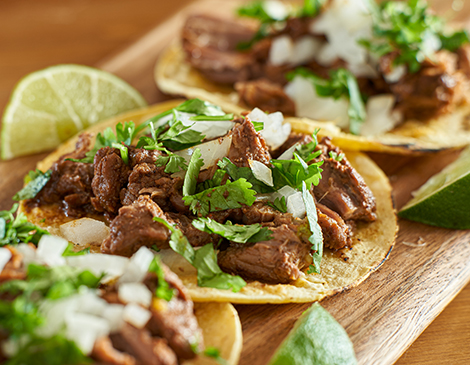 7 Taco Terms To Know
Tacos are one of the most popular foods in the country — and for good reason. With so many different types of tacos out there, here's our guide of what to know before you go looking for your new favorite taco. Read More >>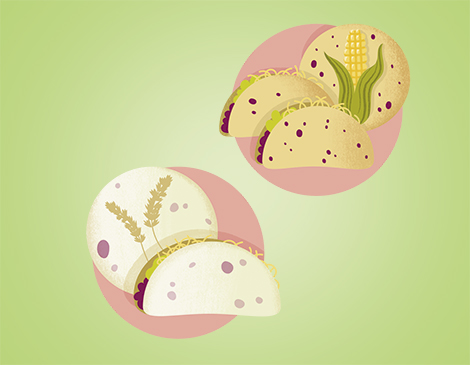 Corn Or Flour? Our Guide For Picking The Best Tortilla
The choice between a corn and flour tortilla shouldn't be an afterthought — it makes or breaks your taco. Read More >>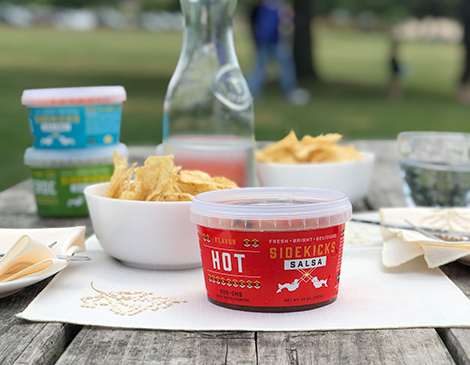 Three Cleveland Salsas You'll Love
Local salsas from Willy's Fresh Salsa, Sidekicks Salsa and Gourmet Firehouse Salsa are the perfect complement for any taco. Read More >>