At the end of the day, a taco is a taco. That said, sometimes the thing that can make or break a taco is simple: the tortilla. While the choice between a corn and flour tortilla can sometimes be an afterthought, often it's the part of the taco that can alter the experience in everything from taste to texture. We asked two local chefs for their thoughts on what sets corn and flour tortillas apart from one another.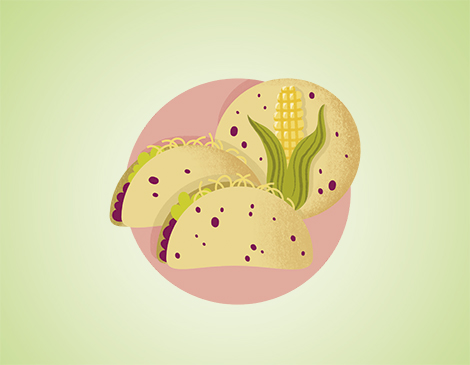 Corn Tortillas: Often, these come in hard shells, but even soft corn tortillas work as versatile vehicles for tightly packed dishes other than tacos such as enchiladas. Pros: These shells are lighter and healthier, but also are authentic to Mexican cuisine. "When I was a kid, they made it out like corn was the real one and flour was the American version," says Brian Adkins, chef and owner of La Fiesta. Cons: The tighter confines and brittle shell put a cap on the amount of ingredients you can use, so Adkins suggests eating your taco over an empty shell that works as a reserve. "You've got two tacos in one," he says. Favorite Way to Fill: This is best paired with juicy carnitas or al pastor with some queso or pico de gallo for a sturdier hold.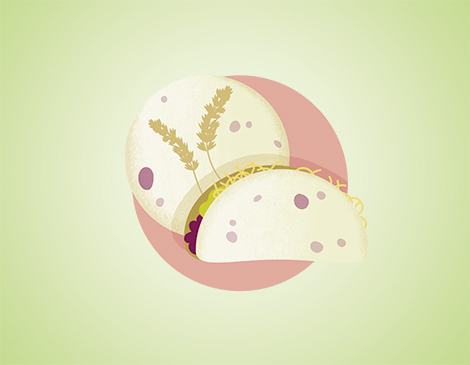 Flour Tortillas: Don't let the simple combination of flour, salt, lard and baking soda fool you: flour tortillas present a world of opportunities for any taco. Pros: Not only are flour tortillas much easier to make than their corn counterparts, they're also sturdier and can hold heavier ingredients. "Warmed up, it just brings a better comforting flavor," says Monica Hally, co-owner of Mamacita's. Cons: Flour tortillas don't have nearly as many uses as corn tortillas and are left out when it comes to delicacies such as enchiladas, taquitos or tortilla chips. Favorite Way to Fill: Whether filled as a burrito or warmed up and smeared with butter, soft flour tortillas help elevate specialty dishes such as Baja fish tacos or chicken mole.
Click here to order up 30 of Cleveland's best tacos. Plus, meet the Northeast Ohio restauranteurs mastering Cleveland's new favorite dish.