Residents of Lake County can expect more than a little taste of Southern charm this spring in Downtown Willoughby.
"It's City Slickers meets Coyote Ugly—champagne and chicken—comfort food and come-as-you-are authenticity," says General Manager Dave Kowalski of Dukes 'n Boots.
The new country-themed bar and restaurant from chef Dante Boccuzzi, Dukes N Boots, has confirmed its updated grand opening date for May 12. The highly anticipated, indoor-outdoor hotspot takes over Downtown Willoughby's 4027 Erie Street, home for 16 years to Burgers N Beer but most recently for the site of the LGBTQ bar All AXS. The location is a part of a slow test for Boccuzzi into the East side waters, and an even greater jump from his background in upscale dining to one of relaxed, down-to-earth comfort.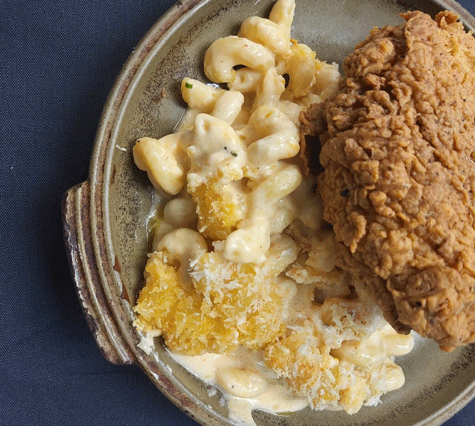 Dukes N Boots in one word? Fun, says Boccuzzi.
Whether you are dining in or al fresco, Dukes N Boots is not shying away from a crowd. The 4,000- to 5,000-square-foot space is designed to seat roughly 80 inside and 80 on the outdoor patio. To help set the tone, the bar and restaurant decor will match the Nashville enthusiasm it sprang from, including rustic barn siding and eye-catching cowboy hats.
The outdoor space's exterior bar is prepped to serve the best cocktails to keep you cool as the weather heats up. Be sure to order the Cowboy Quencher (bourbon, lemon, simple), Gin Julep (gin, mint, ginger, lime), Up in Smoke (mezcal, ancho reyes, lime, grapefruit ice), or their Texas Tea (vodka, rum, gin, tequila, bourbon, lemon, lime, coke). Don't worry, Dukes N Boots also keeps the beer within arms reach.
"It's built on country music and that Southern bar feel," he says. "We'll even have live music this summer."
For Boccuzzi, the Michelin-starred chef behind Dante, Ginko and Goma, this is a first foray into traditionally recognizable Southern food.
"[The menu] is mostly built around fried chicken," says Boccuzzi, but not just any fried chicken.
"We start with the whole fresh bird and go from there. Nothing comes frozen. Fried chicken is an art, and it takes time. The key to fried chicken is the care and time we spend to provide a one-of-a-kind culinary experience," says head chef Emily Campion who has worked side by side with Dante at Dante, the flagship restaurant in Tremont.
While the "Glori-fried chicken" is set to be the star—an original concept born from a brainstorming period catalyzed by the widespread pandemic shutdown—the menu also includes smash burgers with five ounces of premium beef, pimento cheese, and tallow onions, sandwiches and other Southern-fried pub fare. The signature baked-to-order cornbread comes with a heavenly side of honey butter and candied jalapeños, aka cowboy candy, to give it that "sweet meets spicy" kick.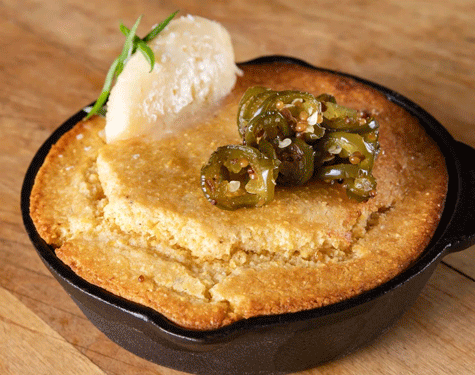 The line-up doesn't end there. Customers can expect even more mouth-watering options, such as Chicken Fried Oyster Mushrooms, jar pickles, and 'to die for' macaroni and cheese with three cheeses and an extra secret ingredient that Chef Campion claims gives you that 'ah-ha' moment.
"I've worked for more mom-and-pop businesses. One chicken and one egg at a time. We are creating a laid-back space with the same exceptional Dante quality food. Who doesn't want fried chicken and foot long hotdogs!" General manager Dave Kowalski cheers.
After his wife came up with the name Dukes N Boots, a lightbulb went off, Bocuzzi says. "I've had many trips to Nashville, and that's kind of where the inspiration originally came from — but it was initially my wife."
This collaborative energy is shared with managing chef for the Willoughby destination, Emily Del Greco Campion, and forms a solid base for Boccuzzi's plan going forward: to get things going, and see how they work out.
For chef Campion, making the most of what she has comes naturally; there's no waste in her kitchen. Through the love of cross-utilization, like using beef scraps for tallow, chicken bones for stock in the gravy, and beer in their mustard, Campion ensures that everything in the kitchen if living up to its full potential.
"I am excited to give Willoughby something new and old at the same time. We are a proud group at Dante and our number one thing is to feed people and make people happy. People are excited and we feed off that" Campion shares.
Hours are set for Wednesdays and Thursdays from 4 p.m. to 12 a.m. as well as Fridays and Saturdays from 4 p.m. to 2 a.m. Sunday brunch will be available starting during the month of June from 10 a.m. to 3 p.m.
Bite into the Cleveland dining scene by signing up for our free weekly CLE Food & Drink newsletter — your weekly guide to food and drink throughout The Land.