Just one year after being named Cleveland's best new restaurant, Lakewood's Distill Table has closed due to pressures from the COVID-19 shutdown.
In a Facebook post, the restaurant cited the state's protocols for reopening restaurants, which were announced Thursday by Gov. Mike DeWine, as understandable but unrealistic for the small, fine-dining establishment. Those protocols include creating a socially distant floor plan, having customers wait for their table in their cars and making all employees wear masks and gloves.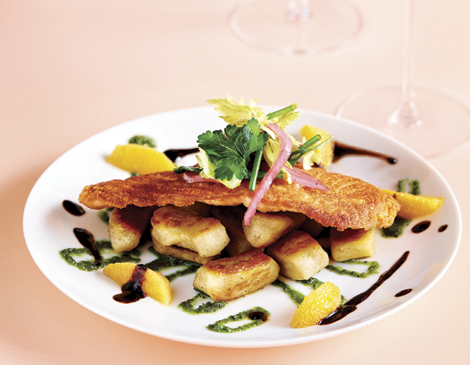 "When we thought more about our commitment to being a full-service experience for our guests, one thing became clear, due to COVID-19 and the regulations for restaurants in place that we upheld and very much respect, we are unable to fulfill our full-service promise to our guests," read the press release. "These are circumstances that are beyond our control. We are a smaller establishment that must maintain capacity in order to thrive. The last thing that we want to do is endanger our community in any way."

The Lakewood restaurant was known for intriguing small plates and expertly crafted cocktails made with liquor from Western Reserve Distillers located in the same building. Through the partnership with Western Reserve Distillers and Twin Parks Farm, the restaurant was also committed to sourcing 80% of its ingredients locally, serving certified organic meats and eco-friendly business practices. Western Reserve Distillers will remain open.

In March, the Lakewood restaurant was also an innovative example of restaurants that could survive during the COVID-19 era when it switched to a weekly meal prep service. Unfortunately, as some experts surmise 1 in 5 restaurants face closing from the economic downturn and shutdown, it wasn't enough to save the restaurant.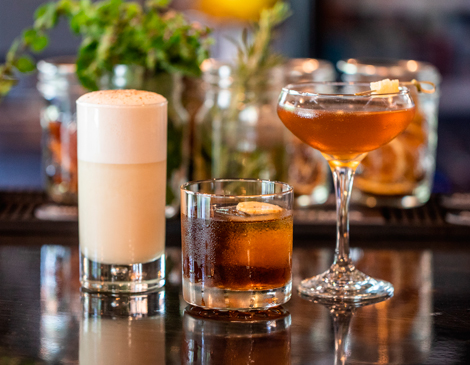 In addition to being named our 2019 Best New Restaurant, Distill earned a glowing review and a Best Of Cleveland selection for its cocktails in its short time being open.

"You voted us your Best New Restaurant in 2019 which is something we hold ourselves to as each of you walked through our doors and each plate went out of the kitchen," wrote the restaurant. "Throughout it all, our team and customer family stuck by us and for this, we thank you so deeply from the bottom of our hearts. We have been amazed at how you have shown up for us."