A new drive-through hot dog spot opened up in Slavic Village on Tuesday, serving up what it thinks might be "the best hot dogs and milkshakes in Cleveland."
"I think it's about wanting to do something different, especially in Slavic Village," says Amelia Kapostasy, general manager of the Village Dog, located at 7321 Broadway Ave., in the former Burger Haven restaurant space.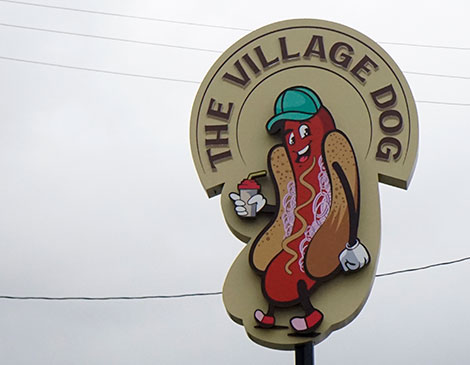 Since hot dogs are a food where people love trying new toppings and variations, why not open up a hot dog restaurant to mix things up?
The Village Dog offers several specialty hot dogs, including varieties like Chicago style, reuben dogs and Polish Boys, with its chili cheese dog being its most popular at the moment.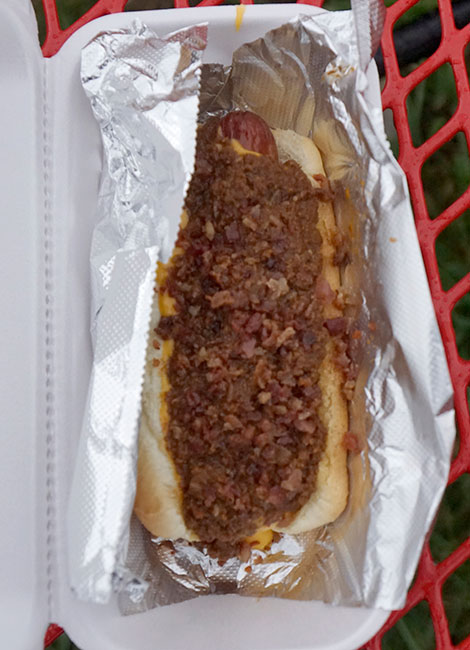 "One of our specialties is our chili dog and our cook Chris [Walther] is amazing. He put a lot of work into the chili recipe, making it perfect, and he kind of went around for it — he went to Detroit, he went to New York and Chicago to try different styles of chili, and he really made that his own, so I think that's what's our specialty. I think it has really stood out in the last week of opening; it's been so popular and just really been killing it."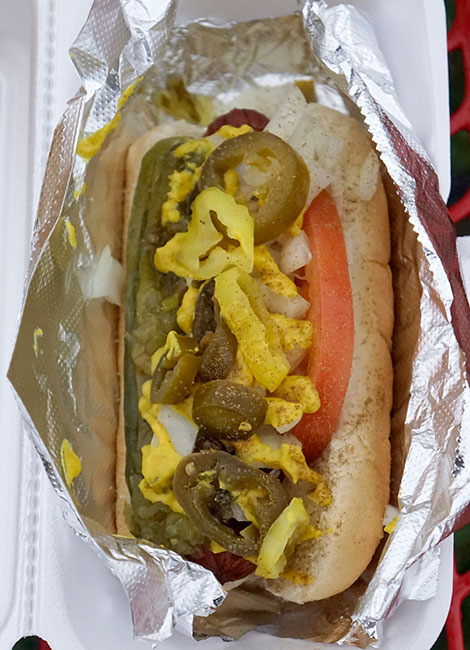 If a specialty dog isn't your thing, customers have the option to build their own hot dog with a selection of toppings. A vegan dog is also offered, as well as chicken tenders. They also offer "Crazy Tots," featuring tater tots with homemade Thousand Island dressing, grilled onions and banana peppers, which have also been a hot seller since opening. Dessert options include soft-serve ice cream and milkshakes.
"I think [the owners] are really trying to bring this community up and kind of give it the credit it deserves and bring people and jobs over here," Kapostasy says.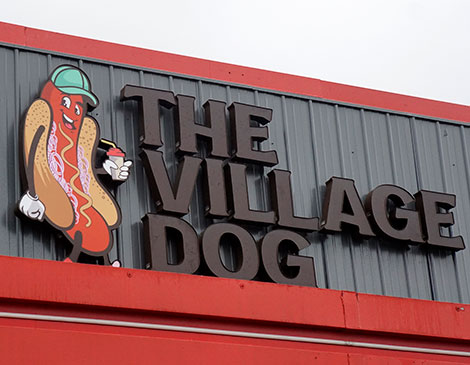 The Village Dog is drive-through only, giving people the kind of fast and quick service that the bar scene can't offer, setting the Village Dog apart from other neighboring restaurants. While indoor seating is not offered, customers can use the walk-up window if they aren't able to through the drive through. Picnic tables are available to use when the weather is nice.
"I think we really want to do something different and with it being only a drive-through and walk-up," Kapostasy says. "It's not like other places in Cleveland where you have to go in and sit down. It's more of just quick, fast hot dogs which people love so I think [the owners] were just trying to do something different."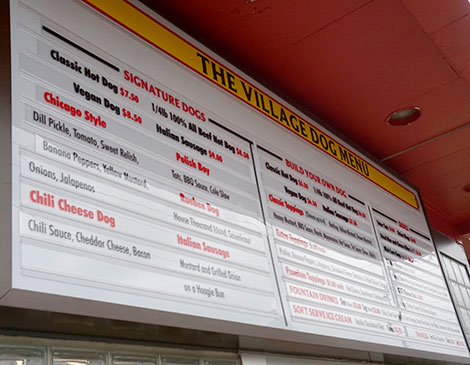 Kapostasy feels that this opening is a positive one for the community: one that can hopefully help in its restoration.
"Our goal is that we really want to be a part of this community," says Kapostasy. "I feel like a lot of locals in Slavic Village do as well. It's kind of almost left behind and it has a lot of potential over here to be good, and there are a lot of local businesses trying to rebuild and we're hoping to be a part of it for a long time."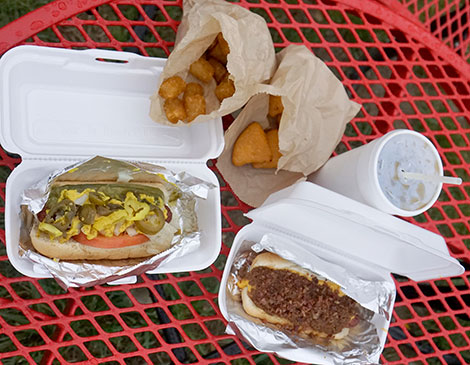 Start your day the best way by signing up for our free daily newsletter. Arriving in your inbox every morning to keep you in the loop on the best guides, home and style tips, and news briefs for all things Cleveland. Click here to subscribe.