Is there anything better than good food prepared by people who are truly passionate about their work? Well, maybe when that food offers a beloved blast from Cleveland's past.
The Spot on Lakeshore restaurant, best known for its brunch menu since opening in October 2021, introduced a dinner menu this month that features Eastern European inspired dishes and beloved restaurants of Cleveland's past.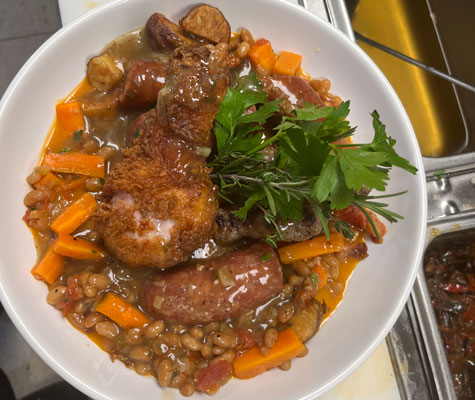 "The inspirations come from what myself, my sous chef (Max Mrazek), and Tim (Bradach), our pastry chef, consider comfort foods. We thought: what are some things that we grew up on that we love?" says chef Zachary Bond. "I always like to think of one of my favorite restaurants that isn't around anymore, Sokolowski's, and about some of the things they had that a lot of people miss that define what Cleveland is. It's a big melting pot, with a lot of Eastern and Central European influence."
FIRST LOOK: The Spot on Lakeshore Opens in Mentor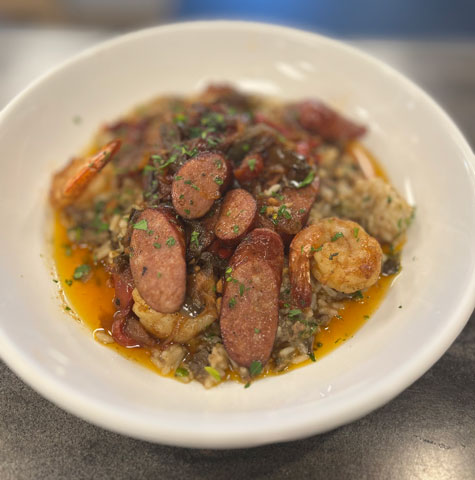 Everything is made from scratch, of course. Featured dishes on the menu include starters such as cabbage rolls ($12) and pierogies ($12) as well as entrees such as halouski ($20), inspired by Bond's childhood favorite and made with Raddell's Sausage Shoppe's smoked Slovenian sausage, and chicken paprikash ($22). Dessert options include apple strudel ($8) to round out your meal.
Dinner is served every Thursday, Friday and Saturday at the 4,600-square-foot, 117-seat restaurant. Bond isn't ruling out the possibility of making dinner an every night event but wants to see how things start out for now.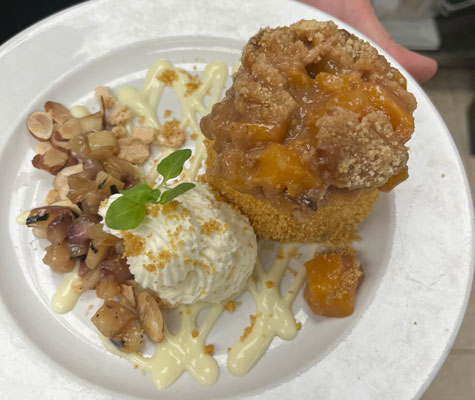 "If we see growth on Thursday, Friday and Saturday where we're filling seats [on those days], absolutely we'll add more," he says. "But again, I'm a big proponent of work-life balance so people aren't here every single day all day long. You know, start small and kind of grow into it."
Start your day the best way by signing up for our free daily newsletter. Arriving in your inbox every morning to keep you in-the-loop on the best guides, home and style tips, and news briefs for all things Cleveland. Click here to subscribe.