From the start, Cleveland was an All-Star city. The American League team owners met here in 1933 to approve a crazy idea hatched by a Chicago newspaperman — get all the best players in baseball together for a helluva ball game. Here are highlights from the five previous years Cleveland hosted All-Star glory.

1935
Score: 4-1 AL
The All-Star Game was only in its third year, but after playing out in Chicago and New York, it came to Cleveland, a testament to our place as one of the country's foremost baseball cities. The fans fell over themselves to see Babe Ruth, newly retired, and witness the pitching prowess of the Yankees' Lefty Gomez and the Indians' Mel Harder, who hurled a combined four-hitter that sealed the American League victory. There was only one thing to tut-tut about: the food at Municipal Stadium was too expensive. Usually, peanuts, hot dogs and ice cream went for 10 cents. But the prices were hiked to 15 cents for the game. Clevelanders, rightfully, complained about the grave injustice.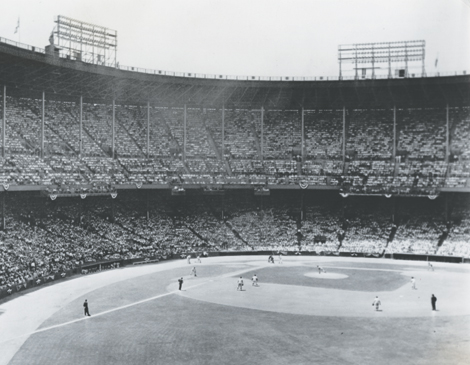 1954
Score: 11-9 AL
Cleveland was sick with baseball fever. It looked like the Indians might finally unseat the Yankees for the AL pennant, and to top it off the All-Star Game had returned to CLE. The second-most fans ever, 68,751, came to see. The game became a vigorous tug of war, with the AL and NL trading the lead through the early innings. But in the eighth, the Indians' Larry Doby, put in as a pinch hitter, slammed a game-tying homer. Two more runs sealed the slugfest for the American League. The game was so captivating — All-Star founder Arch Ward called it the best ever — that it ousted the Dr. Sam Sheppard murder case from the front pages.

1963
Score: 5-3 NL
This one was a bummer. Only one Indian, Jim "Mudcat" Grant, ended up on the AL roster. Grant would go on to be the first black AL pitcher to win a World Series game in 1965, when he would hit a three-run homer in Game 6 and throw two complete games. But in the '63 All-Star Game, Mudcat rode the bench. Meanwhile, the Yankees had six players on the roster. Indians fans were incensed, even more so in the fifth, when fielding errors by two Yankees, Bobby Richardson and Joe Pepitone, handed the game to Willie Mays and the National League. Cleveland fans booed every single Yankee on the field, from pregame introductions until the final inning.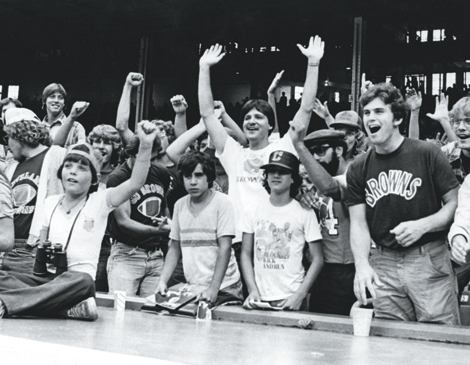 1981
Score: 5-4 NL
The 1981 All-Star Game almost didn't happen. First the players were on strike, delaying the game. Twice. Finally, the strike was resolved and the game scheduled. But leading up to Aug. 9, it rained for two days straight. On the night before, a football game tore up the Municipal Stadium turf. Oh yeah, and the air traffic controllers were on strike too, hampering travel. But by some miracle, all of the players managed to get to Cleveland on time, and the field looked playable. Vice President George H.W. Bush threw out the first pitch. By the eighth, the National League had clinched the win, scoring five off of four homers. Still, it proved Cleveland doesn't quit, even when we lose.

1997
Score: 3-1 AL
The All-Star game made it scripture: Cleveland was Alomar country. Sandy Alomar Jr. walloped a two-run homer over the Jake's left field wall in the seventh to break a tie, and win the game for the American League. Alomar had come into the game with a 30-game hit streak, and the crowd went bonkers as he kept it alive. Alomar dedicated the game to his grandmother, who had died in Puerto Rico three days earlier. He was the first All-Star to hit a four-bagger in his home ballpark since Hank Aaron, and the first player named MVP in his own park. "You only get one chance to play in front of your home crowd in an All-Star Game, if that," Alomar said. "I was just flying around the bases."