We've been saying it all season: "It would be a pretty Cleveland thing to win the World Series this year." Well now, as the Cleveland Indians kickoff a three-game series tonight at 7 p.m. in a home matchup against the New York Yankees, the team takes the first steps to making that strange situation a reality.
"Baseball was shutdown March 12, and on March 13, I said they're going to win the World Series this year because it would be so fitting to not be able to throw a parade because of social distancing and not have fans in the crowd," says Zack Meisel, The Athletic's Indians beat reporter and author of Cleveland Rocked: The Personalities, Sluggers, and Magic of the 1995 Indians. "Tom Hamilton, who's been crafting this signature call of World Series victory in his head for 30 years, is going to have to deliver it from a booth 1,200 miles away from Arlington, Texas, where the World Series is going to be decided. It's the type of thing that you, of course, say only in Cleveland."
What's not weird about this season? Meisel working his tail off to bring Cleveland fans some of the best daily coverage of their baseball team. In between filing a story on what baseball and the playoffs means for players and local fans as they face the COVID-19 pandemic and recording a podcast, the reporter and feature writer who's been on the Indians beat since 2011 found some late-night time on the eve of the playoffs to give us a quick primer on what to expect in this upcoming three-game series and beyond.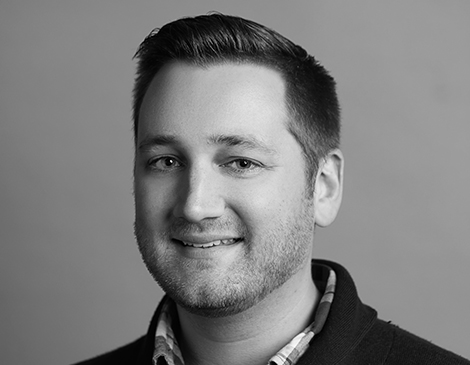 What do you think will be the key to winning this series?
It's easy to point to the lineup, which the offense was their Achilles' heel all season. So they're going to need to hit, because you trust that they'll pitch decently well. But heroes of October are often guys you never would have anticipated being the heroes. And when you think about a three-game series, anybody can make an impact that swings the complexion of the series. Ultimately, it's all about good pitching and timely hitting. Can Francisco Lindor deliver when they need a critical hit? Can Carlos Santana kind of flush his down season and come through? I think those are kind of the questions you're looking to answer if you're the Indians. But again, I feel like I am conditioned now to just go into October expecting the unexpected because that's usually what prevails.

Strangely, because of COVID-19, the Indians didn't play the Yankees this season. What should fans know about the New York baseball club?
Like the Indians, they're streaky. They won 10 in a row in September, and then follow that up by losing six of their last eight. So this series, these teams don't know each other. And they're both Jekyll and Hyde. So, truly anything can happen. They have a lot of guys who can hit for power. It's a scary lineup. If those guys are clicking, they have plenty of questions with their pitching, so kind of contrasting styles. But this should make for a fun and very quick series, one way or the other.

Other than American League teams who typically would've played each other multiple times just meeting for the first time in the playoffs, how else will COVID-19 affect the 2020 postseason?
As is fitting with everything about 2020, this is going to be crazy, unpredictable and extremely a-typical. You're starting with a three-game [Wild Card] series, which is a new layer and a new wrinkle to the postseason format. You have an expanded playoff field because the league realized that two things. No. 1, they wanted more money, so they expanded the playing field. No. 2, in 60 games, it's really hard to totally prove yourself. Baseball is defined by being a long journey, 162 games. It's completely different from other sports in that nature, and this is the antithesis of that. I mean this was a mad dash. Because of that, it made sense to have a 16 team playoff field. But to do that, to fit everything in, the first round had to be best of three. So you get Indians vs. Yankees, who, as you said, haven't played each other in 2020 because they stuck to regional schedules so that teams weren't flying all over the place. So just all sorts of weird, new, different dynamics that make what is already a really unpredictable playoff format even more unpredictable. So, I'm sure for the teams, for the fans it's part-exciting, part-terrifying, part… who the hell knows what's going to happen.

Do you look at this as a veteran-led team or a playoff-inexperienced team?
I think somewhere in the middle is fair. They haven't been a playoff team in two years. So 2018, you think most of this roster was probably there. They experienced it. But that's not the case. They have a lot of youth. They've made a lot of trades and a lot of changes to the roster. So you still have some veterans who have the experience, like Lindor and Jose Ramirez, but the last time the Indians were in the playoffs, Shane Bieber was a rookie, a starting pitcher brought in midseason to fill a spot, and he didn't even appear in that playoff series. Well now he's your ace, the heart and soul of this pitching staff, and you're turning to him in Game 1. I asked Lindor today what he would tell the younger teammates who haven't had these experiences, and he said, "Enjoy the ride. If you're going to be famous, this is the time to do it." I don't know how that advice will help them or hurt them, but you kind of just have to grow up in a hurry. I wonder what the atmosphere is going to be like, because obviously you won't have fans in the stands, and usually the packed crowd and just the energy in the stadium reminds you that this is a national game in primetime. You know you're in the spotlight. If it's an empty ballpark I wonder if those jitters will be as amplified I guess.

You've been covering the Indians since 2011, so obviously this year has been really different from what you're used to. What will be your 2020, COVID-19-season memory?
No. 1, walking around downtown Cleveland on like a Friday or Saturday night to grab food shortly before first pitch and it being a ghost town. Normally, the streets would be filled with people who were eating dinner and walking into the ballpark or just enjoying a Friday or Saturday night out of the town. There's very little of that now. It's also still a little weird not to have fans in the stadium, and it's been two months now. Probably the most memorable moment would be Jose Ramirez hitting the walk-off home run that also clinched the playoff berth last week. Normally, there's that collective "Oh" and "Ah" when there's a fly ball headed to the outfield fence — especially with the game on the line. To not have that, and it's just like you hear the smack of the bat against the ball and then it's just silence for a few seconds. And then a couple seconds after it goes over the fence, the person in Progressive Field in the control command center hits the button that triggers the fake crowd noise, and THEN it's loud. It's just so weird.