Terry Francona is a master sports psychologist, even if he doesn't acknowledge it.
During his 11 seasons as Guardians manager, he's used his empathy and communication skills to lead the team to four division titles and six postseason appearances. Yet, ask him a question about how he pushes the right buttons to get the best out of a player and Francona generally demurs, perhaps because he doesn't want to talk about himself or can't put what comes naturally into words.
Personally, he was at his most expansive on Father's Day 2014 in Boston, when he spent what seemed like a half hour telling stories about his dad, Tito, who would pass away four years later.
RELATED: Right at Home: Terry Francona Returns to His Father's "Home Team" of Cleveland
During the AL Wild Card series against Tampa Bay in 2022, Francona turned a pregame question about the previous night's scooter ride home into a delightful tale about him thinking he was being flashed by a female fan. She quickly clarified on Twitter that she wanted to reveal a T-shirt with his picture that read, "In Tito We Trust."
At the 2016 American League Championship Series in Toronto, Francona provided a moment reminiscent of the 49ers' Joe Montana spying John Candy at the Super Bowl. When Cleveland starter Trevor Bauer was forced to leave Game 3 in the first inning because of a bleeding pinky finger, Francona pointed out in the mound huddle that the scoreboard showed the 50-50 raffle was up to $82,000. "Nap, we gotta get in on that," Francona quipped to Mike Napoli. Six Cleveland relievers recorded the last 25 outs in the Guardians' 4-2 victory.
"Everybody was like, 'That's classic Tito,'" catcher Chris Gimenez said that day. "It's him keeping a level head through the tightest of pressure situations and finding a way to make us all laugh about it."
RELATED: A Celebration of Terry Francona
Francona rescued the Guardians that night on the way to the World Series, just as he rescued Cleveland from a decade of baseball irrelevance.
The Guardians reached the postseason only once from 2002-2012, a period that saw Charlie Manuel, Eric Wedge and Manny Acta take turns as manager and Joel Skinner and Sandy Alomar Jr. serve as interim replacements. A lone division crown came in 2007 when Wedge directed them to a 96-66 record. But they blew a 3-1 ALCS lead to Francona's Boston Red Sox, who scored 30 runs in the final three games as Francona captured his second championship in his first four seasons in Boston.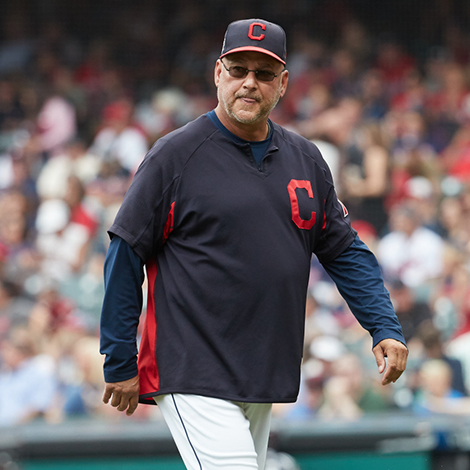 With Francona in Cleveland, the playoffs have rarely felt out of reach, even with the Dolans' paltry payroll and a futile quest for more power bats.
A painful final stretch in 2023, set in motion by moves at the trade deadline, will likely bring more angst for fans in the coming days. Having hinted that medical issues will end his time in the Guardians' dugout, Francona could announce his retirement after the final home game against the Cincinnati Reds on Wednesday. The regular season concludes Sunday at Detroit.
Francona, 64, told the media on Aug. 22 that he had discussed his future "at length" with President of Baseball Operations Chris Antonetti and General Manager Mike Chernoff. Francona said he would undergo a right shoulder replacement and two hernia operations after the season. A spring documentary entitled "Tito: The Terry Francona Story" on the MLB Network detailed health problems that began during his playing days, which ended in 1990. Francona said last year that he had undergone at least 45 medical procedures at the Cleveland Clinic and that staffers told owner Paul Dolan's wife, Karen, she was getting "the Tito Suite" for a knee replacement.
Earlier this month, Francona said during an interview with MLB Radio, "It's time. My body is telling me that. My head is telling me that. And I don't want to stay on for the wrong reasons … I've been pretty clear with the guys I work for, told them to start preparing."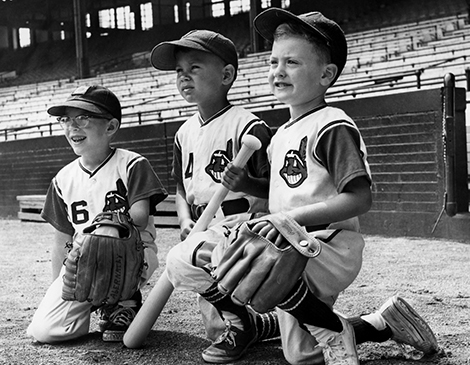 And it seems the Guardians are in the know, as well, with the game Wednesday night, including a Thank you, Tito T-shirt giveaway and some tickets available for $11 for Francona's 11 seasons in Cleveland.
Whenever he departs, Francona is bound for the Hall of Fame. But that's not to say there haven't been missteps in Cleveland.
His loyalty to his players could be viewed as both a blessing and a curse. The latter came into play during Game 5 of the 2016 World Series at Chicago with the Guardians holding a 3-1 edge over the Cubs. Up by a run in the bottom of the fourth, Francona stuck with Bauer too long. Still troubled by the pinkie injured in a drone accident, Bauer gave up three runs on five hits in the inning and the Cubs won 3-2. Even though he'd bucked baseball tradition with his use of reliever Andrew Miller, Francona had bullpen options but did not go for the jugular. The Cubs won the championship in seven games and the Guardians became the first team to blow a 3-1 lead in the World Series since the 1985 Royals.
For some, Game 5 may take a few more years to get over.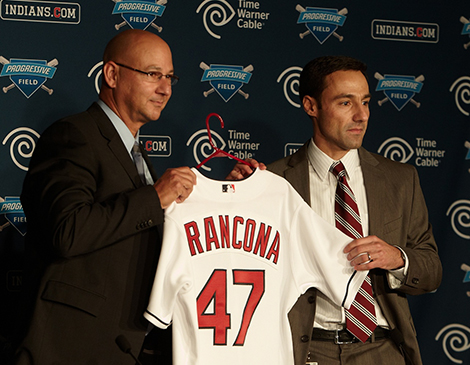 Even if that's the case, it's hard to say goodbye to Francona without a tinge of sadness in regard to his sendoff and the future. A potential AL manager of the year, an honor the Baseball Writers Association of America bestowed on Francona three times in Cleveland, does not seem to be waiting in the wings. The perfect Francona-Antonetti-Chernoff partnership could be hard to recreate, even if two-thirds of it remains intact.
With another stint in baseball purgatory possibly looming without Francona, maybe it's time to get in on that 50-50 raffle.
Start your day the best way by signing up for our free daily newsletter, arriving in your inbox every morning to keep you in the loop on the latest news, weather, sports scores, best restaurant guides, home and style tips and all things Cleveland. Click here to subscribe.