The back-to-school season marks the start of a new chapter — so why settle for the same old school supplies? You'll be best in class when you upgrade your start-of-the-year style with unique items made right here in Northeast Ohio.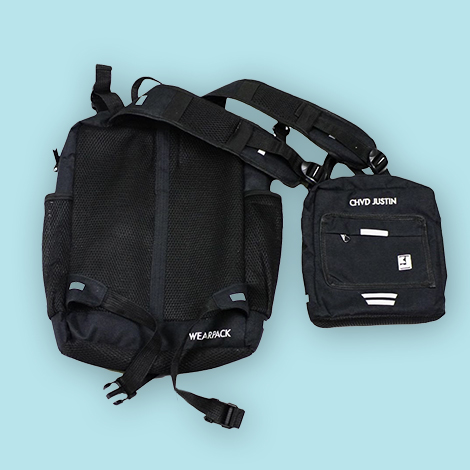 Wearpacks from CHVD JUSTIN
Banish bulky backpacks and switch to something sleek, like this thin, all-in-one bag that can also be worn on the chest, shoulder or waist ($70). "It's a multifunctional product that caters to students' active lifestyles and technology," says creator Chad Porter, who designed the patent-pending Wearpack when he was a sophomore at Ohio State. It's big enough for an iPad or Chromebook, but without all the extra space for huge, heavy textbooks that you no longer need to carry. chvdjustin.com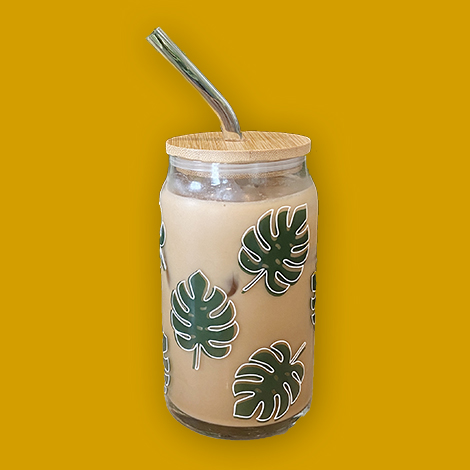 Beer can glasses from Clay Collection Co.
Carry your coffee to class in style with a chic glass tumbler ($17-$20). Each 16-oz cup is made with thick, durable glass, a bamboo lid, a silicone seal and a sturdy glass straw. "They're the perfect cups for a pick-me-up during studying, and they make your workspace a little more enjoyable," says owner Annie Clay of Lakewood. Each of her designs — think juicy peaches, peppy peonies and whimsical mushrooms — is meticulously applied by hand. claycollectionco.com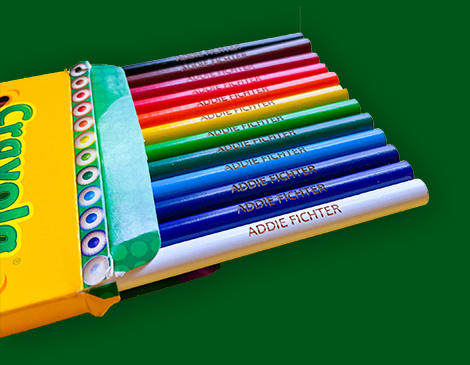 Customized colored pencils from Made Happy USA
Feel like a kid again with a set of Crayola colored pencils customized with your name (or any other phrase you'd like). These personalized pencils are the perfect way to lay claim to your art supplies, and they come pre-sharpened in a pack of either 12 or 24 colors of the rainbow ($12.95/$19.95). "They're customized with a laser engraver, so the design won't fade or peel off," says owner and engraver-in-chief Helen Davis. etsy.com/shop/MadeHappyUSA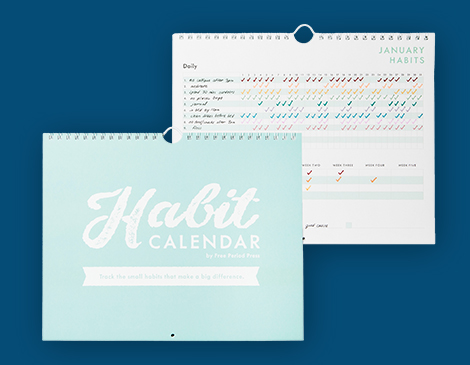 Habit Tracker from Free Period Press
Hold yourself accountable to any goal with this 12-month Habit Tracker ($19.99), made to help you keep up with healthy habits of both the personal and academic varieties. "The school year is long, but tracking your everyday progress can help keep you grounded and motivated," says owner and designer Lora DiFranco. Each month has a suggested theme, like creativity or reflection, or choose whatever's most meaningful to you. freeperiodpress.com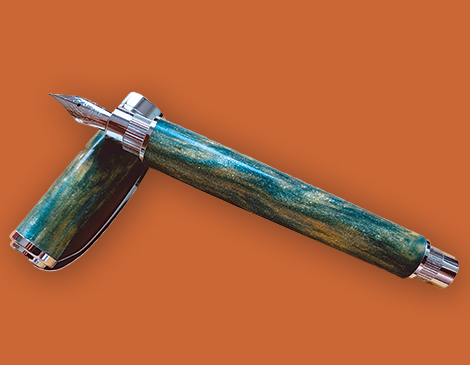 Custom-made pens from Pens Go Round
Head back to school with the write stuff, like an artisan pen ($25 and up). Want to show off your school colors or even find a new use for some nostalgic item, like your childhood baseball bat? Penmaker Mike Feldman can make a high-quality product out of almost anything; past creations have been derived from a church pew, an old fire hose and a piece of Hagrid's hut from the set of the Harry Potter films. "They write with the quality of a $500 pen but for a fraction of that, and customized to what you want," Feldman says. instagram.com/pensgoround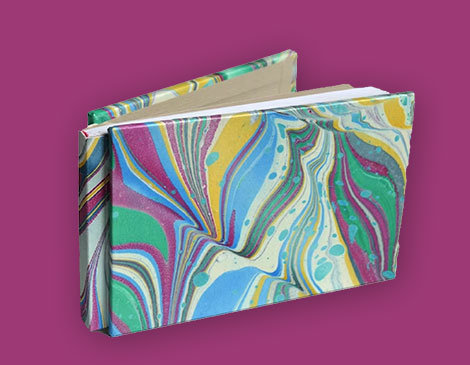 Marbled Notebooks from Claire Marks Art
Whether you're scribbling class notes or just jotting down helpful reminders, you deserve something prettier than a Post-It. Akron artist Claire Marks creates hand-marbled notebooks ($20) made with the 16th-century Turkish art of marbleization, a method of decorating paper with paint patterns suspended on the surface of water. "They're nice and durable, something you can easily throw in your bag," Marks says. And thanks to the unpredictability of the process, each notebook's design is a little bit different. clairemarksart.com
Get ahead of the weekend by signing up for our free weekly "In the CLE" newsletter — your guide to fun throughout The Land. Arriving in your inbox every Wednesday, this weekend to-do list fills you in on everything from concerts to museum exhibits — and more. Click here to subscribe.