T-shirts for toddlers, and bracelets for besties. Cropped hoodie sweatshirts, and jewelry from Etsy. Custom wall hangings, and a poster that sings.

These are a few of our favorite handcrafted things.

We've always been proud to get our hands on anything made in Cleveland. From Pierre's Ice Cream to Sherwin-Williams paints and American Greetings cards, our soft spot for stuff made here is Lake Erie-sized.

Thanks to the founding of maker fair Bazaar Bizarre (now Cleveland Bazaar) in 2004, and later the Cleveland Flea in 2013, it's become easier than ever to get our hands on the amazing things local crafters come up with.

"All of these people are making cool things, and I want to show their cool things," says Cleveland Bazaar founder Shannon Okey. "And Cleveland has always been vastly supportive of handmade [arts] because people here make stuff — we've got that maker heritage."

Like a real-life Pinterest or Instagram, the Bazaar and the Flea introduced us to the likes of CLE Clothing Co., Fount and Cleveland Bagel Co., which all went on to open brick-and-mortar locations.

As more and more budding creators are inspired by the markets and the success of the vendors who sell their wares there, we reap the benefits with goodies galore.

Whether it's Glam & Grace's totally fab eye shadow colors, Sick Sad Soap's ghoulish creations or Little Birdie Design Studio's too-cozy-to-be-true rug scarf, we can't get enough. So no matter who you're shopping for, the 25 handcrafted items in this guide will help you find the perfect gifts for everyone on your list. And if you find a couple trinkets for yourself, that sounds like music to our ears. -Jason Brill, Illustration by Erin Guido

Editor's Note: Click on the links below to read about the 23 items in our Made In The CLE Gift Guide.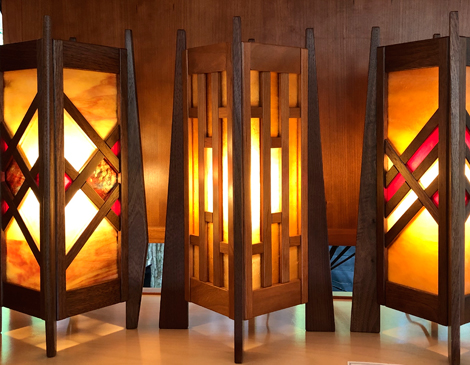 Sankora Studios' Frank Lloyd Wright-inspired Frank Lamps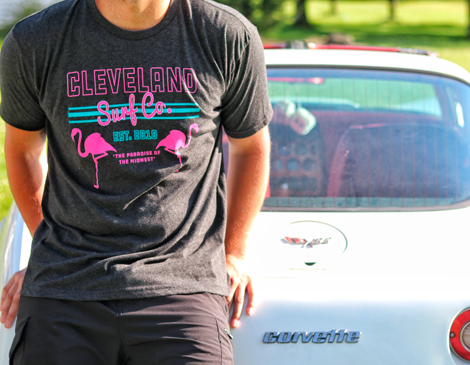 Cleveland Surf Co.'s Paradise City T-Shirt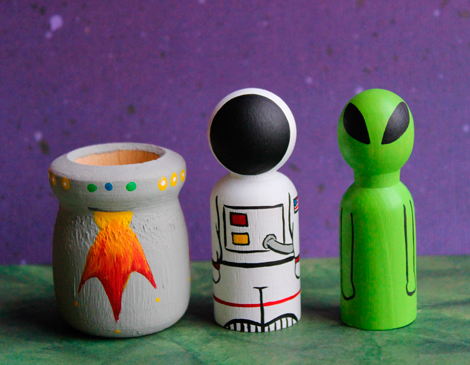 Pint-Sized Pegs' Space Peg Doll Set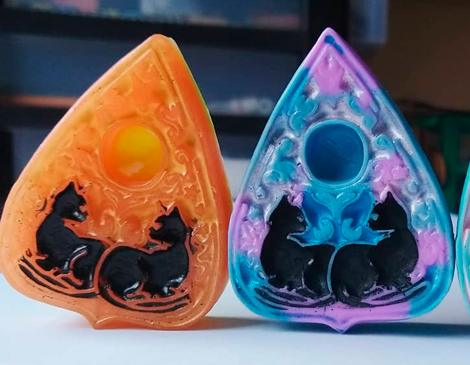 Sick Sad Soap's Familiar Planchette soap



Boundary & Thorn's Coffee Punnie Print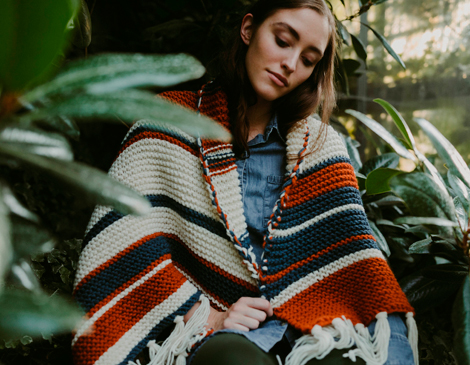 Little Birdie Design Studio's Rug Scarf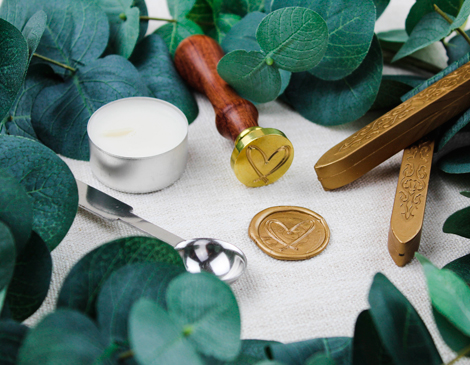 Seville Lettering Co.'s Heart Wax Seal Kit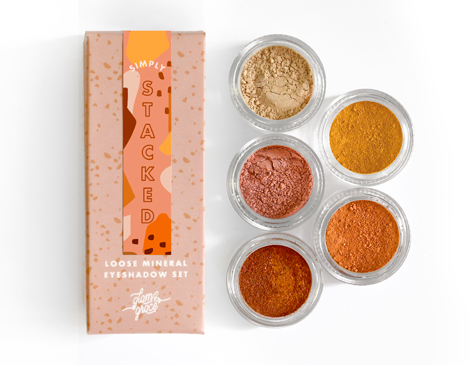 Glam & Grace's Simply Stacked Eye Shadow Set: '70s Shag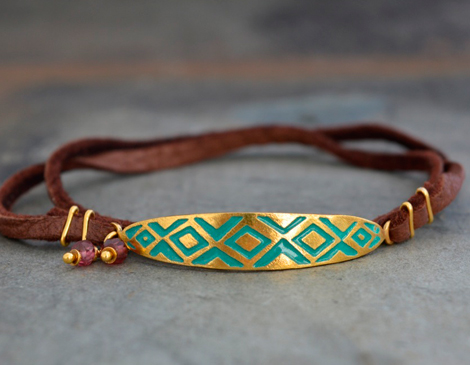 Sarah Krisher Studio's Oval Abstract Triangle Bracelet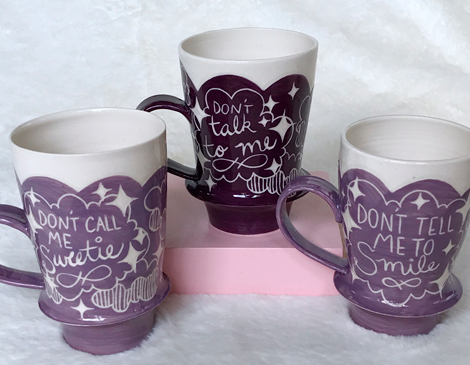 Tiny Cloud Ceramics' Phrase Mugs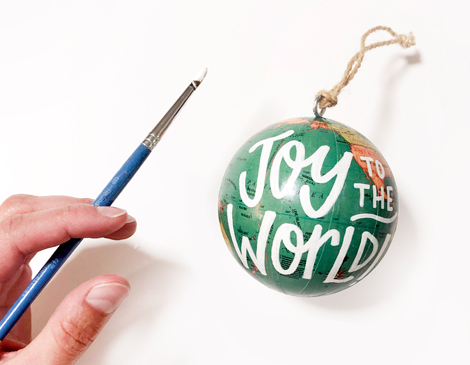 Hand Lettered Old Shit's Joy to the World ornament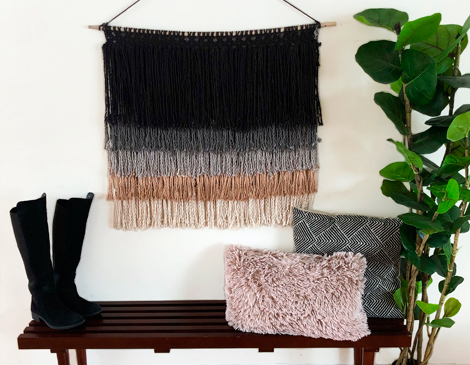 Tori Simonds Art's Cara Custom wall hanging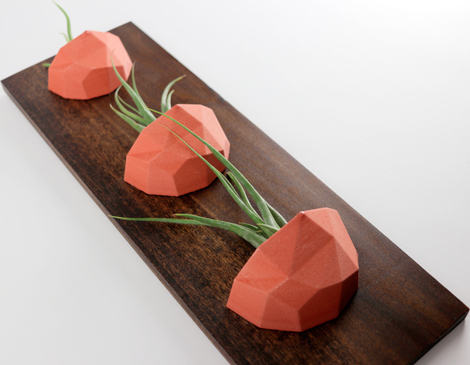 Ohio Workshop's Geometric Wall Planters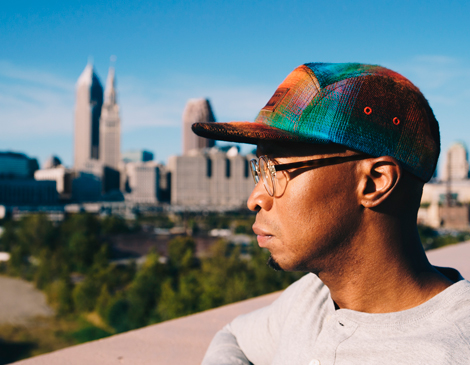 Legend Headwear's Durango Camper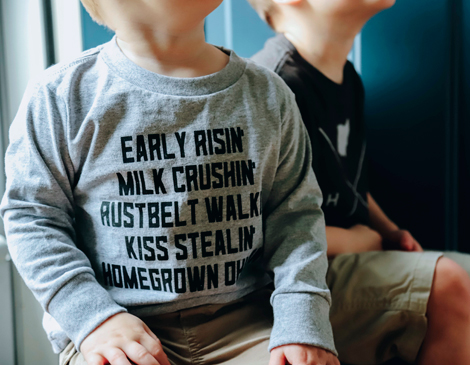 Cuyahoga Collective's Homegrown Ohioan Toddler Tee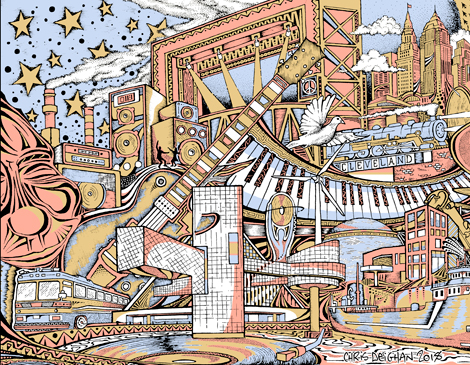 Chris Deighan Art's Cleveland Rock History Print



Revival Body Care's Goddess Clay Mask: Renew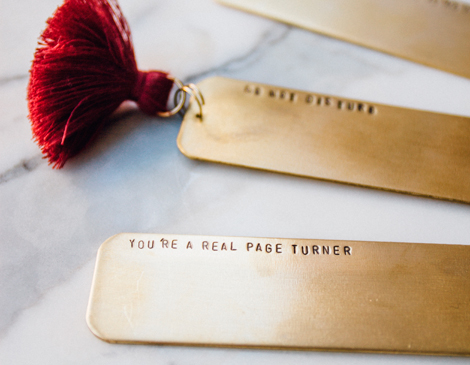 Oceanne Jewelry's Custom Brass Bookmark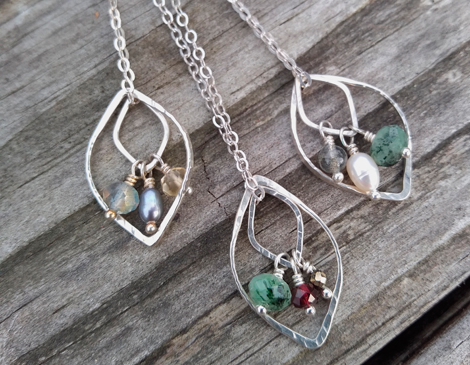 Pierce Jewelry's Multi-way Sterling Silver Leaf and Gemstone Necklace