Anne Harrill, owner of Oceanne, knows everyone has an opinion about Valentine's Day. "It's such a controversial [holiday]," she says. "Some people celebrate it, [some] hate it and some people are all about it." Regardless of where you fall on that spectrum, everyone could use more love in their lives after 2020. In addition to taking a moment to let someone know how much they mean to you, you can gift small business owners by shopping local. Oceanne's line centers around delicate, modern jewelry and accessories that are appropriate for couples at any stage of their relationship. Harrill highlights pieces she thinks would suit couples at various levels of commitment. 6519 Detroit Ave, Cleveland, 216-862-7043, oceanne.net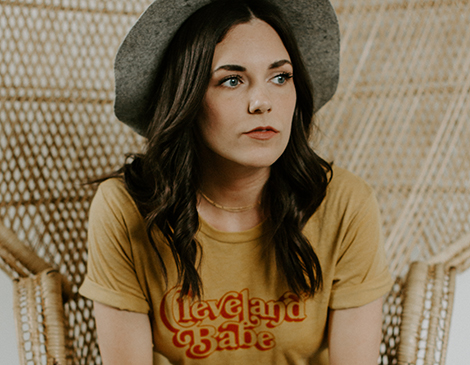 For those just starting out dating: Cleveland Babe Tee ($25)
These ultra-soft tees simply read "Cleveland Babe" and come in white, mustard and rust. Oceanne designed the Cleveland Babes Collection, and the tees are printed by local nonprofit Refresh Collective. They are a more distinctive choice than the traditional rose and chocolates, and as Harrill points out, "You're calling your significant other babe, [and] there's something super cute about it. It's not a huge commitment like a piece of jewelry."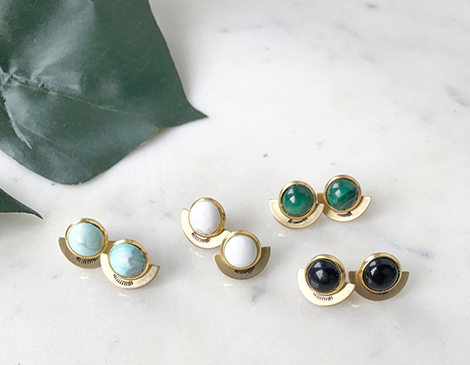 For those who are steady: Petite Hemisphere Studs ($40-48)
These sunshine-inspired earrings feature an eight-millimeter stone set in a copper- or gold-plated bezel. Mimicking the rays of the sun, the jacket around the studs is what makes these earrings so unique. They are sweet reminder of the light your partner brings to your life. Since they come in different colors, "you can really adapt them to your own style" Harrill says, which gives them a more personal feel for committed couples.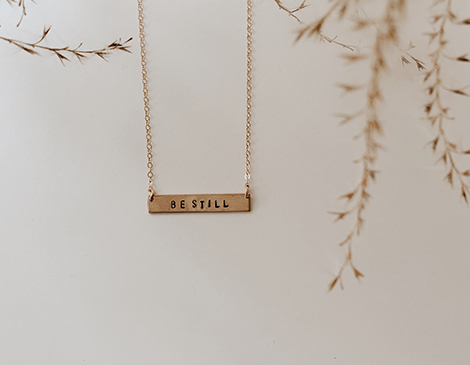 For those who are married/in a long-term relationship: Custom Double-Sided Stamped Horizontal Bar Necklace ($60)
If you've been with your partner for a long time, odds are something standard won't encapsulate how you feel about them. That's why a personalized necklace like this gold-filled or sterling silver bar may better suite your boo. They are fully customizable from the finish, length, font and text on both sides. Some requests Harrill gets range from significance dates for the couple to a child's name or a special nickname. "It makes it very special and thoughtful," Harrill says.