Curiosity was the key for Sam Friedman as he walked down 28th Street in Ohio City and saw the beginnings of new construction. When he found out that seven studio apartments would inhabit the space, he knew there was potential to make the space something more.

That's when City Goods was born.
The market space is comprised of seven "hangars" housing up to five local businesses each, as well as a bodega bar where shoppers can pick up local beer and wine to enjoy as they peruse products from local makers.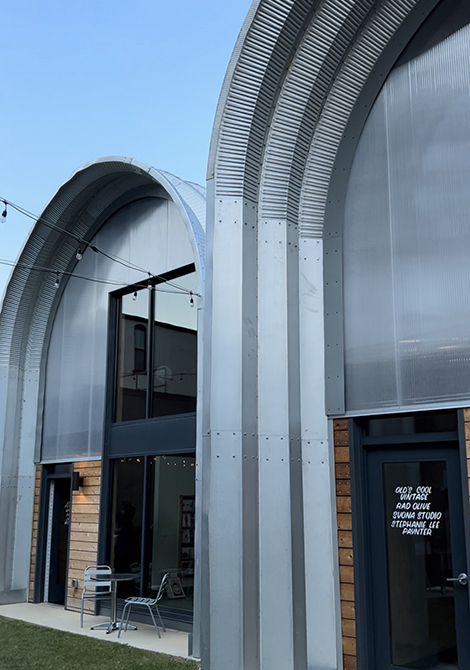 These local makers find a solution to the retail problem through City Goods, finding an affordable way to have a storefront that customers can access as well as an atmosphere that can be enjoyed for a day on the town.

"A lot of folks in town want to open a shop, want to access the Cleveland public but don't have the mechanisms to figure out how to do that," says Friedman who owns a small business himself – Chagrin Valley Soaps and Salve. "In years of me struggling to have great retail, I've looked at all the problems and where we are sitting is the solution."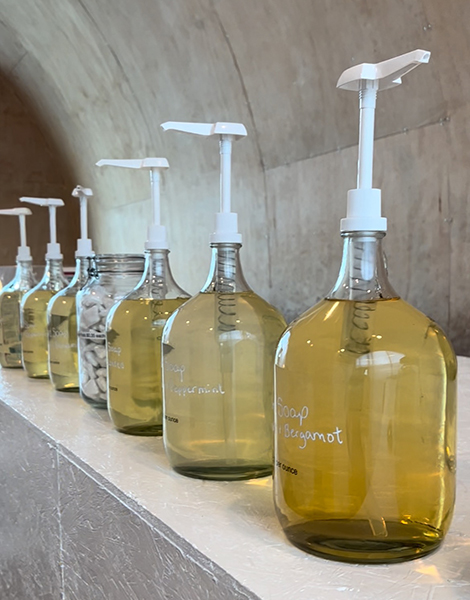 The idea of City Goods is to make the retail space accessible and affordable for everyone. Friedman says this is done through sharing rent and staffing, lowering the cost of maintaining a storefront and allowing the makers behind the business to be off site when needed.

The City Goods concept also allows the storefronts to be open year-round, whereas many were accustomed to selling online only or at seasonal festivals.

"You have to take a plastic folding table to a dirt lot and sit under a tent and if the weather is bad, it's a bust," says Friedman. "You'd have to struggle every day to get your table there and get your tent set up and there's no permanence. It's not the way to build a brand."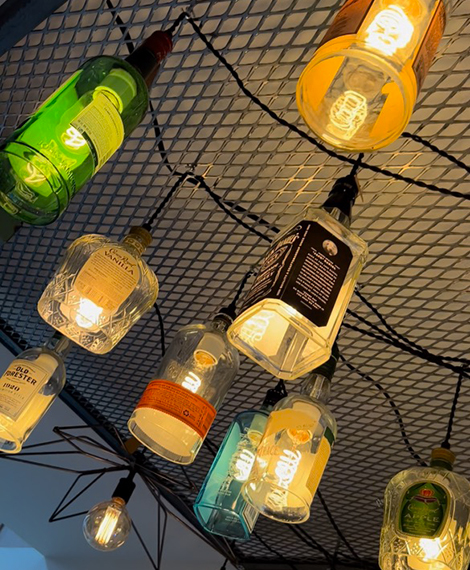 That is no longer the issue for 23 businesses who have taken up shop in the wood and steel hangars that spread along green space under the light of twinkling Edison bulbs. With only two vacancies left, Friedman expects the market to be filled to capacity in no time. (Those looking for the festival feel can still find it at City Goods this spring where plans are in place to host other local makers and allow them to set up tables to participate in the market for a day.)

For now, shoppers who are eager to support local can do so at the seven different buildings, and browse selections from Chagrin Valley Soaps and Salve, Svona Studio, Ilthy, Little Spark Refill Shop and Brittany's Record Shop (with Brittany herself DJ'ing the opening night's festivities).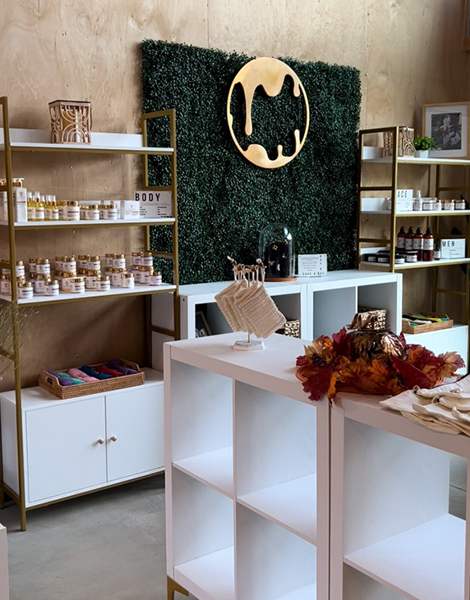 With the opening in place for September 16, Friedman is excited to see the outpour of support for Cleveland's makers and finally see them have a place where their creative voice can be heard.

"Use this as a fun space," he says with a warm smile. "Access it, see what it can do for you. The most important thing to understand is this is about supporting local."