It's hard to believe that Ladder evolved from a text message to an actual storefront in only 3 1/2 months. After texting back and forth about their favorite denim brands, Dre Wien and April Fleming started joking about opening a shop. The duo decided to roll with it.
"It wasn't like we've been thinking about it for years," says Wien. "It was more let's just act in the moment."
The result, however, is a highly curated, intentional space stocked with adult and children's clothing and accessories — all by sustainably minded indie designers. Fleming drew on years of experience in retail and visual merchandising to design the space herself. The overall vibe of the light-filled corner space is calm, allowing the clothes to take the spotlight.
Most of the clothing uses all-natural fibers such as cotton and linen in neutral colors for easy-to-wear pieces that will seamlessly integrate into your wardrobe such as beautifully draped shirt dresses ($159 each) by Neu Nomads. A few more trendy pieces such as black coveralls ($194) and a gingham dress ($176) by Loup are sprinkled throughout.
In a nod to the store's inspiration, Wien and Fleming carry two denim brands: Outland ($200), an Australian company that supports Cambodian sexual assault and trafficking victims, and Imogene & Willie ($235-$285), a Nashville-based brand that still makes jeans in small mills in the U.S.
The focus on elevated basics is intended to be gentler on the planet, with their production, life span and materials. "The reality is people are going to keep buying things," says Wien. "So if they're going to do that, let's make it a better quality that can last."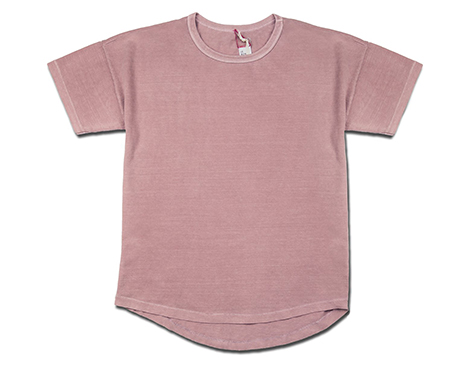 Item We Love: Your search for the perfect tee is over. Le Bon Shoppe T-shirts ($49) come in a range of colors in super-soft regular or organic cotton and pair with literally anything.