Catherine Blubaugh lives and breathes her brand. The 27-year-old owner of Oh Pink! Party Shop's pale rose dress matches the store's paint, she dons a bright blue beaded necklace similar to the ones on her shelves and her smile recalls the sparkle of the glittery party supplies.

Since opening in June, the Ohio City space gives off an airy vibe, thanks to the 15-foot ceilings and tons of natural light from the floor-to-ceiling front window. Inside, Blubaugh has carefully curated a selection of party supplies including cups, plates and balloons, party favors, greeting cards and more.

"Cleveland doesn't have another place like this," she says. "My main goal is to show people that parties don't always have to be these preconceived things. You can make a party out of anything."

After a few internships, including one at HGTV, and a stint working at a branding agency, the Peninsula native decided to work at a friend's stationery store until she could figure out what she wanted.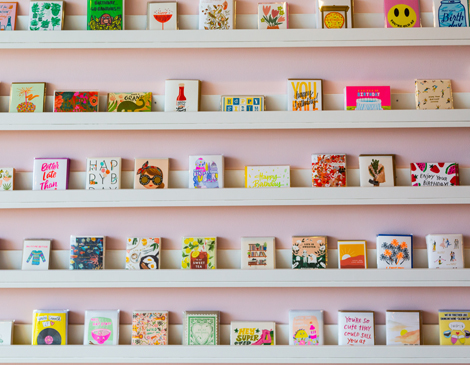 "Nothing felt fulfilling until I started thinking about having my own store," she says. "I just took that risk and used my branding experience to make this place exactly what I wanted."

Hand-painted beaded necklaces from Ellebrux ($28) hang on one table while a giant 10-by-5-foot wall of cards acts as the space's main focal point, holding gems such as Rifle Paper Co.'s vibrant "Muchas Gracias" card ($5).

"I try to source everything from independent makers and designers," says Blubaugh.

"Supporting other small businesses is huge in [Ohio City]." For those who don't have a decorating eye, Blubaugh's got you covered. She offers curated party packages that start at $19.99.

"I'm a fan of all things positive and upbeat," she says. "And I hope that each person feels that when they walk in here — just positive and upbeat vibes."

Nearby Find

Shop more than 100 fresh herbs and spices packaged for personal use or as gift sets at Penzeys Spices. 2000 W. 25th St., Cleveland, 216-583-0323, penzeys.com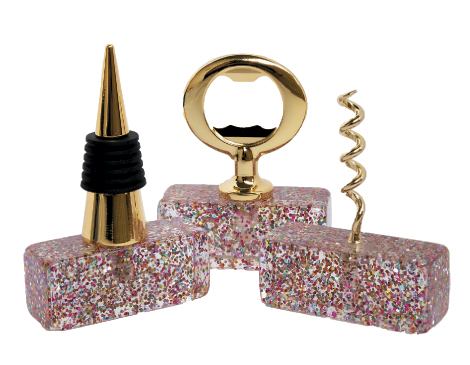 Item We Love

The Packed Party Confetti Bar Accessory Kit ($40) makes a memorable and functional hostess or housewarming gift. It comes with three key bar accessories: a corkscrew, bottle opener and a wine stopper. "When you get a new house, you want to fill up that bar," says Blubaugh. "So, this is a fun gift that goes beyond just a bottle of wine."