Amy Bradford used to travel a lot for work and noticed she was buying most of her clothes — including shoes — in other cities. So she took a chance and opened Amy's Shoes & Apparel in Rocky River in 2007, bringing East Coast, West Coast and European styles and trends to the Midwest.

"My vision was for [my customers] to have just a unique, intimate experience where they were getting to see merchandise options that they wouldn't have seen elsewhere in Cleveland at that time," says Bradford. Now with another location at Eton, Bradford continues to help women put their best foot forward by focusing on brands and styles that fit women's lifestyles.

"A boutique can be really specific, but we have expanded to where three generations of women could come in and shop together, and each would find something cool that would make them feel comfortable and confident," she says.

She's excited about bringing in brands such as Cloud Footwear, a sporty line that offers both comfort and fashion. "I think with people's lifestyle right now, that it's a good match," she says. "They have polka dots, they have great texture, different colors and things like that."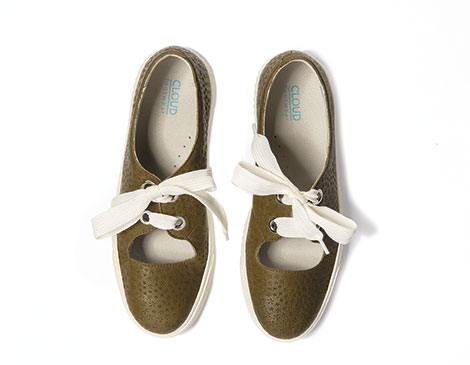 An Item We Love: In 2015, Amy's Shoes & Apparel expanded into clothes. Look for cozy, comfortable options such as Diversy's camo joggers ($69) that are great for lounging at home.

19134 Old Detroit Road, Rocky River, 440-409-0120, amysshoes.com

Click here to explore more than 30 local shops and boutiques as part of this month's "Shop Local" package.