There's nothing Clevelanders love more than representing their city in fashionable and trendy game gear. In the past few years, fans have become increasingly enamored with the retro team styles that are often hard to get your hands on. Happily, the Cleveland Cavaliers recent partnership with Swish Authentics is filling that void.

On Dec. 31, the progressive fashion label launched its first in-area collection for the Cavs, featuring seven high-quality custom pieces, including hoodies, sweatpants, hats, long- and short-sleeve T-shirts that range from $50 to $135. The partnership comes as the second edition to the brand's Team Issued Collection initiative that focuses on creating high-end sportswear and forming strategic partnerships with sports teams to design and produce collections tailored exclusively to them.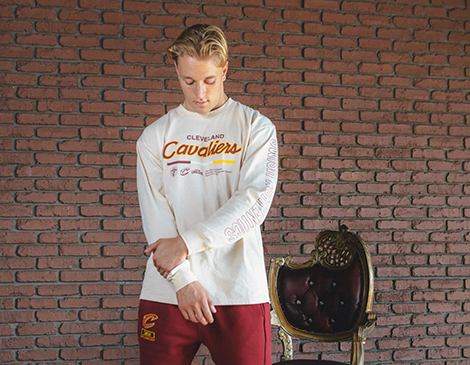 Swish Authentics founder and creative director Jason Vu says he's dedicated to using fashion as a vehicle to tell a garment's unique story. "We strive to connect to our customer base and focus on the storytelling aspect versus just giving them a product," says Vu. "Our body of work is focused on redefining modern and vintage silhouettes."

To customize the collection to Cleveland's colder climate, heavier fabric is used, including cozy French terry. In addition to the classic wine and gold color way, the design of the clothing incorporates retro-style graphics to make the collection seamlessly fit into the current merchandise offerings. "Every team has an opportunity to introduce more fashionable sportswear to their fan base," says Vu.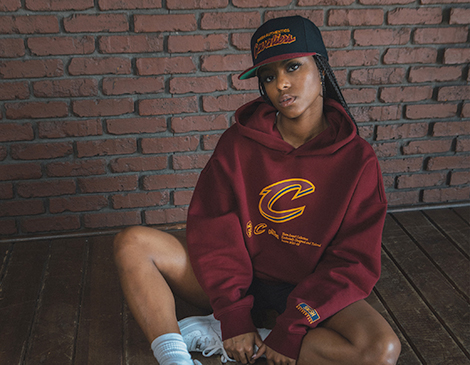 The California-based fashion designer is at the forefront of blending the fashion and sports worlds together. "This area was something that I saw was missing on the market," says Vu. "Once we worked with a few NBA teams, we saw an opportunity to be an extension of their creative team and to give them the ability to have more exclusive products for their players and fans."

After seeing potential in Cleveland's fashionable sports scene, Vu was intrigued by the innovative way the Cavs aim to brand themselves. "They're pushing the narrative that it's more than basketball," says Vu.

The Cleveland Cavaliers x Team Issued Collection will be exclusively sold in the Cavs Team Shop as long as supplies last.