It's no secret. Cleveland is overflowing with home goods and furniture stores with collections that range from vintage to ultra-modern, and I am not even talking about your standard brick-and-mortar. It's 2023, and we've got self-run social media brands, digital markets and web catalogs with just as much audience appeal as our beloved mom-and-pop shops.
So, what do these companies offer in terms of fall home decor? With the autumnal season fast approaching, we went on the hunt for festive interior additions to spice up your home's September-to-November aesthetic.
Candles and Scents
There's nothing that captures a season quite like a scent, and with these candles, you can't go wrong.

Try these: Smoke and Sugar's 100% soy wax candle "Mabon" ($20) invites the crisp autumn air into your home. Infused with a blend of citrus and greenery and enhanced with hints of cinnamon, cloves and cedarwood, this candle is a must-have for the fall season. smokeandsugarhealing.com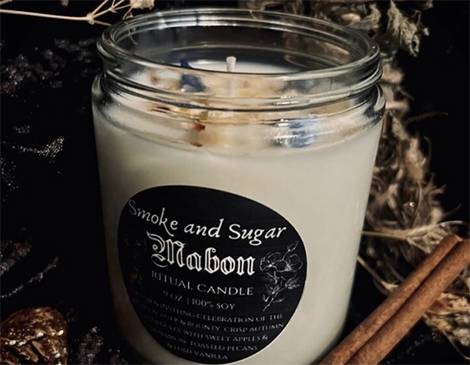 (Photo courtesy Smoke and Sugar)

The Cleveland Candle Company has a wide range of scents that are staples for fall. Try its 100% soy wax candle "Pumpkin Spice" ($16.50) to dive even deeper into coffee's favorite other half, or check out its classic "Teakwood" ($16.50) for a more woodsy kick. clecandleco.com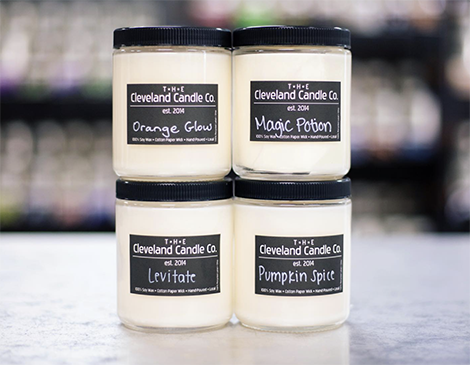 (Photo courtesy Cleveland Candle Company)

Furniture
Whether it's a rustic-looking coffee table or a handmade ceramic, these stores have your back with a wide range of furniture and accent pieces to cozy up your living spaces.
Try these: RVD Cleveland's Spalted Maple Sofa Table ($350) is the perfect addition to any room in your home. Its mid-century design and dark wood coloring leave it primed to be the main attraction for your upcoming get-together. rvdcleveland.com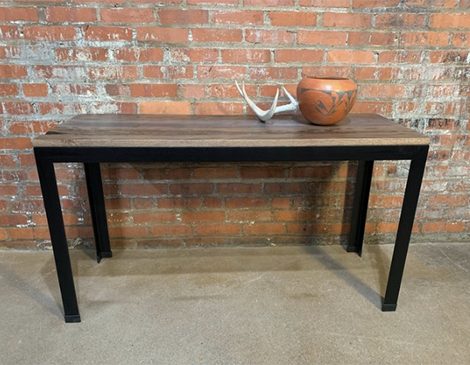 (Photo courtesy RVD Cleveland)

Helm Collective has a full collection of ceramics that transport you straight into that modern barnhouse aesthetic; rural and warm. How perfectly on-brand for autumn. Check out its handmade, ceramic Monstera Leaf Dish ($20) which makes for a great wall decorative, incense holder, jewelry dish or palo santo carrier. thehelmcollective.com

Blankets and Throws
Fall is the season when Clevelanders start snuggling on the couch and bundling up by the fire. With russet-infused color palettes and soft materials, these throw blankets and cushions are ideal additions.

Try these: YaYa & Co. has an entire line of organic bedding and home decor, but we love its throw blankets and pillows the most. Take a look at its Claire Organic Cotton Pom Pom Bed Throw ($120) with its slub knitted and breathable quality. yayaandco.com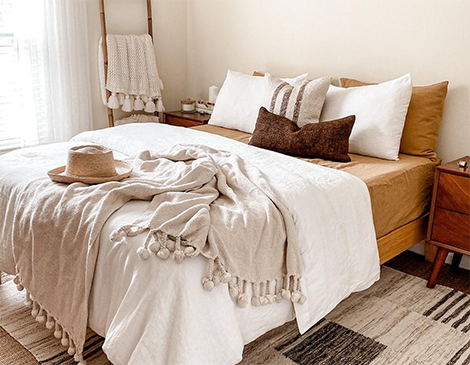 (Photo courtesy YaYa & Co.)
The Cleveland Furniture Company stocks Signature Design pillows by Ashley Ditman ($101) and we couldn't be happier about it. These decorative throw pillows come in a set of four with a deep forest green shade that is oh-so-fall. clevelandfurniturecompany.com

Entranceway
The pièce de résistance of fall home decor can very well be found in your entranceway. Front porches and doors are fun settings to stage seasonal knickknacks and welcoming trinkets to immediately set the festive mood.
Try these: We love these adorable wood signs from B-Cozy Home Decor. Check out its new fall collection of hand-decorated boards that sport quirky fall-themed statements on them like the Autumn Leaves and Pumpkin Please boards ($55) that are perfect for the home entrance. b-cozyhomedecor.com

Everyday Connor makes the cutest fall-themed entrance mats, hands down. Be sure to check out the Welcome With Pumpkin Doormat ($24.98) that has a caramelized pumpkin taking the place of the letter "O." etsy.com



(Photo courtesy Everyday Connor)

Added Decor and Honorable Mentions
Whether you are scrolling through Facebook Marketplace, or brick-and-mortar shopping in Cleveland's Metropolitan area, there's plenty of fall flavor to incorporate into your home. If you haven't already, take a peek at some of our previous Fall Decor guides for added inspiration, and keep up with us on our social media platforms for more fall appreciation.

Start your day the best way by signing up for our free daily newsletter. Arriving in your inbox every morning to keep you in the loop on the best guides, home and style tips, and news briefs for all things Cleveland. Click here to subscribe.