Leslie Huffman, a mom and DIY-lover, started making handmade wreaths and garlands out of her home in Avon during the peak of the pandemic. Now, one year later, her Etsy shop, PeanutPieDesign, features unique seasonally themed decor she makes using mostly felt and glue.

She gives us a quick step-by-step guide for creating this festive holiday garland. "It's just very fun," says Huffman. "It's very therapeutic, as well. That's actually why I started it originally."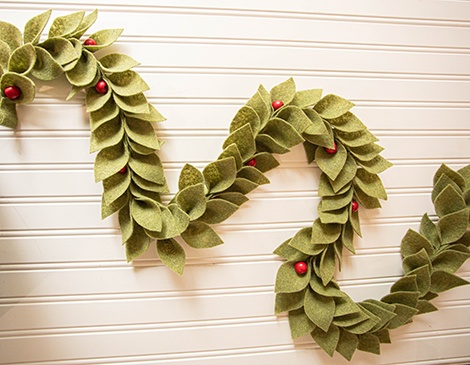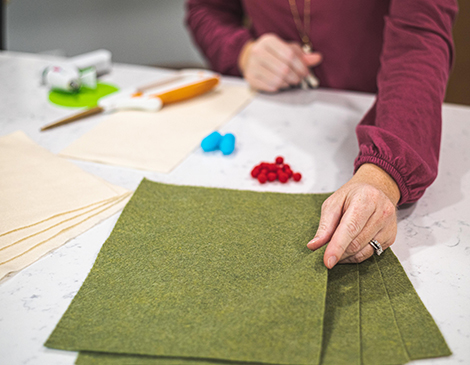 Step 1: GatherMaterials
Here's what you'll need: Ten 9-by-12-inch sheets of green felt, fabric shears, a hot glue gun and red beads or felt balls.

Step 2: Fold and Cut
First, take each sheet of felt, fold it in half lengthwise and cut along the fold. Then, cut about 1-2-inch tear-drop shaped pieces, which will serve as your leaves. To get the perfect rounded shape, just cut in a half-circle with a pointed tip. In the end, each piece of cut felt should give you about five leaves and you should have 20-24 leaves for every 12 inches of your base.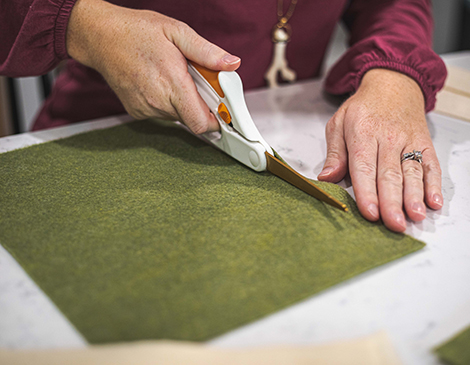 Step 3: Create Your Base
Cut four 12-inch strips of felt, each an inch wide and glue together end-to-end to make the base of the 48-inch garland.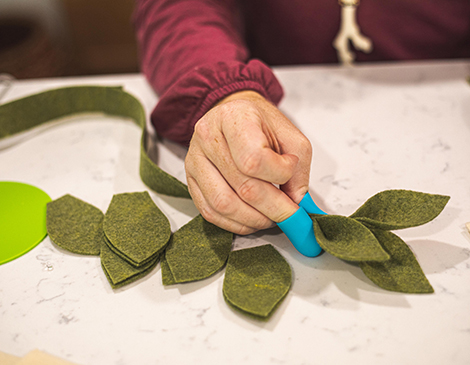 Step 4: Attach and Embellish
To create a more leaf-like shape, take each felt leaf, pinch ends together at the base, add a drop of hot glue and hold for about 10 seconds. Then, add a leaf on each side of your felt base every inch or so. Finally, add several red beads or felt balls to the garland as a finishing touch. In total, you should have close to 100 leaves on the garland.