(Courtesy Michael "iAmLilMike" Crawford)
Michael Crawford
The likes of Machine Gun Kelly, Krayzie Bone and Kevin Hart have been blown away by the detailed wooden boxes from this creative Cleveland carpenter. The multi-hyphenate artist is best known for his specialty engraving projects that use tech equipment, such as 3D printers and laser engravers. Crawford held a free art show at Sears ThinkBox in November titled LOVE: Learning to Overcome Violence & Envy and hopes to launch a creative academy for local youth. "My inspiration is to show kids that you can express yourself and break barriers through art and tech," he says.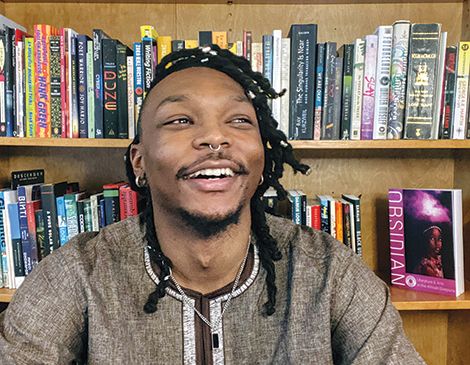 (Courtesy Isaiah Hunt)
Isaiah Hunt
A writer of Afrofuturstic short stories and poems, Hunt's narratives, which often take place in Cleveland, examine how the technology that's embedded into human life affects our emotions, our experiences and Black culture. Recently earning his MFA in creative writing, Hunt teaches fiction writing at John Carroll University, encouraging the next generation to find its voice. "I do have cautionary tales, but I want to make sure the worlds I'm creating are not bad, that there are glimmers of hope," he says. "One of those glimmers is that in the future Cleveland is getting noticed."

(Courtesy Kara Güt)
Kara Güt
This artist is known for her use of digital elements, such as in a livestreamed three-act play within the video game Red Dead Redemption. Video games allow Güt to play with time through an interactive medium. Güt believes video generated art and artificial intelligence is the future of art. "The future is incredibly bright," says the recent honoree of the prestigious Knight Foundation fellowship. "There's much more experimentation that can be done and every new technology has potential to make new creations."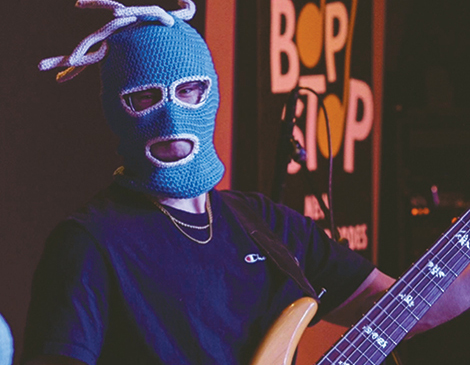 (Courtesy Anthony DiRienzo)
Unc D
This local musician is turning a traditional sound upside down. Mumble Jazz mixes scatting with live auto-tune and hip-hop. Creator Dante Batista, who goes by Unc D, believes he's in rare company by merging electronic music and instrumental improvisation. Unc D releases new music every week, using social media to promote his creations. He cites Reddit as a great way to build a following, connect with fellow artists worldwide and get people talking. "It's weird music," Batista says. "Nobody else sounds like it."
From food to art to development, learn more about the Future of Cleveland.
For more updates about Cleveland, sign up for our Cleveland Magazine Daily newsletter, delivered to your inbox six times a week.