Our future hasn't always felt bright. We've missed out on major opportunities, like the 2017 bid for Amazon's HQ2, which would have added 40,000 jobs to the region's offerings. Our population has dropped from 914,808 in 1950, to 501,662 in 1999, to 367,991 in 2021. Franklin County surpassed Cuyahoga County's population in 2017. But with expanding, forward-thinking cultural and business assets, our city has world-class potential. Let us introduce you to the people and projects that are setting the stage for our future. Is Northeast Ohio ready for 2050? Are you?
Health Care
How the Cleveland Clinic's Quantum Computer Will Revolutionize Health Care
Located in the Cleveland Clinic's Lerner Research Institute, IBM Quantum System One, the world's first quantum computer specifically designed for health care research, is accessible to the Clinic's research team through the cloud. Roughly the size of a laptop, the computer must be housed in a 10-by-10-foot structure, in order to cool its mighty processor chip down to a temperature of absolute zero, akin to the cold of outer space. The 10-year partnership between the clinic and IBM is designed to advance the pace of biomedical research through artificial intelligence, quantum computing and high-performance computing by way of the hybrid cloud. Continue discovering the future of Health Care >>
4 Medical Breakthroughs Happening Now in Cleveland
Next-Generation Vaccines
Breakthroughs in RNA-based vaccines, which synthesize this building block of life to jump-start the body's natural protein factory and train the body to fight disease, allowed the discovery of the COVID vaccine. Now, some believe the technology could help combat other previously unsolvable health care problems.

Psychedelic Psych
Psychedelics have taken a long, strange trip in Western culture, from counterculture to a potential mental health panacea. Researchers from the Cleveland Clinic and Ohio State University are testing popular recreational drugs like LSD, ketamine and MDMA as potential salves for anxiety and post-traumatic stress disorder.

Special Prescription Delivery
The Cleveland Clinic plans to launch prescription drone delivery service by 2025. Using Zipline's Platform 2 system, the hospital system hopes to start by delivering specialty medication from about 12 Northeast Ohio locations. The airborne vehicles would fly at 300 feet and can complete 10-mile deliveries in about 10 minutes.



Equitable Cancer Care
In March, the MetroHealth System completed its 1,300-square-foot Good Manufacturing Practice facility. This state-of-the-art vector and cellular facility produces cellular immunotherapies that fight cancer, such as chimeric antigen receptor T-cell and lymphocyte cancer therapies, which fight tumors.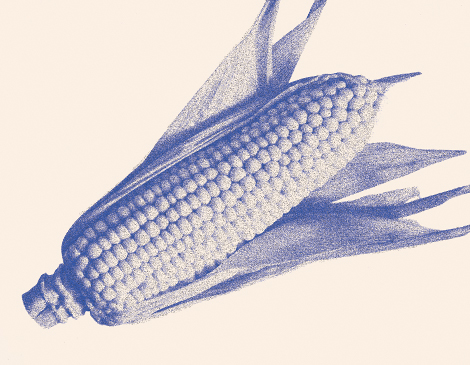 Food
What is the future of our food system?
A robot waiter arrives at your table with a serving of chapulines, a traditional Mexican dish made from spicy grasshoppers that are seasoned and fried, and tacos filled with 3D-printed, plant-based steak. "Yes," the robot computes, "the cricket flour brownies, topped with a locally grown peach reduction, are keto." As our food system get disrupted by climate change, inflation, labor costs and health-conscious trends, local experts see a food future that looks drastically different than today's grub. "It's totally realistic," says Doug Katz, owner of Amba and Zhug and chef-partner at Provenance Cafe and Morrison Health Care. "I think you're going to see creativity enhance the experience." Continue discovering the future of our food system >>
Inside Akron University's Robot Food Delivery Service
Beep, beep: Pizza is here! As part of a new partnership with robotics company Starship Technologies and food provider Aramark, University of Akron students can now get food and drinks delivered to their dorm room or favorite study spot by an autonomous cooler. The robots, which can hold about three grocery bags' worth of food, deliver Starbucks, Qdoba and other nearby offerings to any campus building or residence hall. Upon arrival, students scan a QR code to access their food. UA currently has a fleet of 10 robots, but the service has been so popular at schools such as Purdue University and Ohio State University that campuses have had to add more autonomous couriers. "The robots have been really well received," says Cristine Boyd, senior director of external communications at UA. "It's kind of interesting to watch them drive around campus. They're always going somewhere, so the orders are coming in."
Additional Reading
Meet the Cutting-Edge Chefs Behind Cleveland's Most Exciting New Restaurants
At the trendiest and most coveted tables in Northeast Ohio, the dishes and the vibe is an extension of the creatives in the kitchen. Get to know them as part of 2023's Best Restaurants issue. More >>
How Do Robot Servers Change the Dining Experience?
Meet Don Tequila's BellaBot, a robot with the face of a cat, which greets and carries food to customers at some locations of the Northeast Ohio Mexican chain. More >>
Housing & Development
Will Gen Z Be Able to Buy Houses?
The data is clear: America's housing market is unaffordable for too many. As rents, sale prices, interest rates, insurance premiums (especially in climate-vulnerable regions) and student loan debts rise — as wages don't keep up — Gen Z and Millennials are all but locked out of the housing market. "That's driven, in part, by the shortage of quality for-sale housing but also the rapid increase in prices and interest rates that have put home ownership out of reach for many," says Michael Sikora III, managing partner at the Cleveland-based real estate law firm Sikora Law and president-elect of the Commercial Real Estate Development Association. "First-time homebuyers have been hit especially hard by these factors." Continue discovering the future of housing in Northeast Ohio >>
What would it mean to achieve our lakefront dreams?
After a century of lakefront plans that have sunk like a rusty, discarded barge, just about everyone has an opinion about what what our waterfront should look like and whether or not it'll get done. Any city planner would find it difficult to get a consensus from a divided population. Who are we building for? Locals or tourists? Urbanists or suburbanites? Wealthy or poor? Parents or singles? Foodies or hikers? The inability for our diverse and often distrustful city to find consensus is a big reason for the century's worth of discarded plans. Continue discovering the future of Cleveland's Waterfront >>
What is a 15-minute city? 15 Notes on This City Plan
A 15-minute city is a concept where city residents can get to most of the things they'd need (home, work, school and grocery stores, for example) within a 15-minute walk, bike ride or transit ride. It doesn't limit or ban cars, but the concept emphasizes car-free modes of transportation. Continue discovering the future of multimodal transportation >>
Additional Reading:

Cleveland's Broadband Deficiency is Affordability, Not Infrastructure
With $42.45 billion in Broadband Equity, Access and Deployment program funds on the line, stakeholders statewide are voicing how to best close Ohio's connectivity gaps. But is further infrastructure the digital divide answer for urban areas like Cleveland? More >>
Downtown 3.0: Reimagining Downtown Cleveland
Community partners convene to address future plans for improvement in a post-pandemic era. More >>
Bedrock Proposes $3.5 Billion Reimagining of Downtown Cleveland's Riverfront
The Dan Gilbert-owned company says the project, which has no start date, would take 15-20 years. Next steps: Securing public funding. More >>
Cleveland Shares Latest Renderings for North Coast Lakefront Plan
Developed by a New York City design firm, the plans shows a stadium renovations, transportation investments, public spaces and more. More >>
CSU Proposes $650 Million Revamp of Downtown Campus With a New Arena Replacing Wolstein Center
If the plan comes to fruition, Cleveland State University would also revitalize its pedestrian walkways, research facilities and on-campus living options. More >>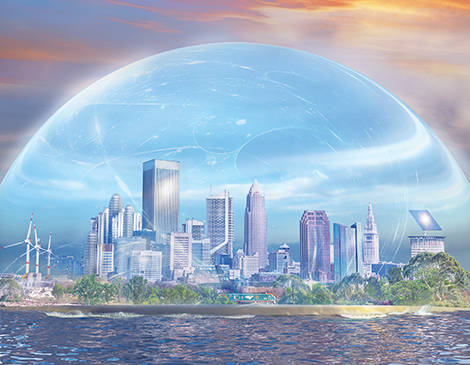 Climate
Is Cleveland the Climate Safe Haven We Think It Is?
With the Great Lakes region safe from much of the extreme weather the rest of the country is facing, local leaders are betting the city's future on welcoming those displaced from climate change. But Northeast Ohio still has a long way to go to be the refuge we hope it can be. Continue discovering Cleveland's Climate Future >>
What Is the Future of Lake Erie?
Every day, more than 12 million people wake up in the Lake Erie Watershed. For some, the lake is nothing more than a backdrop to their everyday life in the form of a 9,940 mile desktop wallpaper. For others, it's the backbone of their day, whether it's the fisherman who uses the lake's bounty to make a living, the MetroParks employee who keeps the area around the lake clean or the mom of five from Avon who takes her daily walk around Rocky River Park. That lake — the smallest of the five Great Lakes, which contain 20% of the earth's freshwater — might be the thing that determines the future of the country. Continue discovering the future of Lake Erie >>
Is Rust Belt Riders the Future of Food Waste in Our City?
For more than a century, the West Side Market has fed generations of Clevelanders, a longtime hot spot of local industry and business in Northeast Ohio. Now, the Ohio City landmark hosts another burgeoning industry, one that's taking off in Cleveland — and one that could redefine the conversation around waste management in the region. The once-scrappy Rust Belt Riders is now one of Northeast Ohio's most established composting services. The City of Cleveland contracted the group to craft a food composting program with the market. RBR then subcontracted the Hunger Network on a food rescue program. Continue discovering the future of food waste in our city >>
What Environmental Decisions Has Cleveland Gotten Right?
When Moses Cleaveland mapped out the city that bears his name, the waterways were seen not as natural resources, but as modes of transportation. And as the city's industries grew after the Civil War, abundant natural resources were marshaled in service to industry. The pollution was seen as a cost of doing business — John D. Rockefeller's business plan accounted for regular refinery fires; suburban sprawl started when he and other millionaires moved farther away from the pollution generated by the mills and factories they owned. After World War II, attitudes changed, and conservation became a priority. Since then, decisions have been made to preserve and protect Northeast Ohio's natural resources. Discover a few environmental decisions that will pay dividends for years to come >>
Additional Reading
Are Our Corporate Leaders Pitching in on the Climate Fight?
Cleveland businesses as big as Progressive Insurance and as small as Birch Cafe are finding ways to combat the environmental crisis. More >>
How Can Everyday Clevelanders Pitch In on Our Climate Fight?
From the grassroots Trash Fish volunteers to recycling on the CSU campus, cleaning up our environment is not only the responsibility of policy makers and corporations. More >>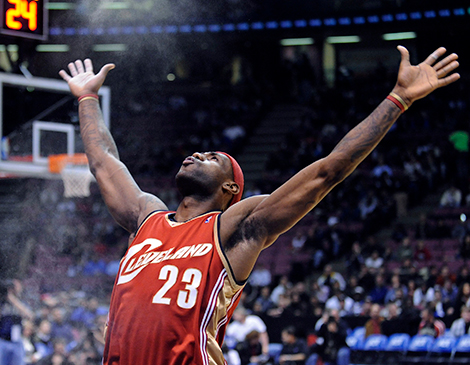 Sports
What Does Life Look Like for LeBron James in 2050?
The year is 2050, and a 66-year-old LeBron James is finally retired, spending his time flying between homes in Los Angeles, Las Vegas and Northeast Ohio. After playing at a high level into his 40s — a feat that is nothing short of remarkable — he is still the NBA's all-time leader in points scored and holds the crown for most games played and longest tenure in the league, eclipsing the current mark of 22 years held by Vince Carter. After the Cavs selected his oldest son Bronny with a second-round pick in 2025 and his youngest son Bryce in 2027, James returned to Cleveland for a storybook ending to a legendary career. Continue discovering our dream for King James' future >>
What's in Store for the Future of Our Stadiums?
Cleveland Browns Stadium
Opened in 1999 and renovated in 2014-15, the 67,431-seat, open-air stadium is home to the Cleveland Browns and hosts concerts, international soccer games and more. When the Browns' 30-year lease with the city expires after the 2028 season, the Haslam Sports Group hopes to secure upward of $500 million in public and private financing to renovate the stadium and develop the city-owned land surrounding it. Principal owners Jimmy and Dee Haslam said the Browns "won't leave Northeast Ohio," which infers that the team could head to the suburbs if a deal isn't made soon.
Rocket Mortgage FieldHouse
The 19,432-seat concert arena and home of the Cleveland Cavaliers and AHL franchise Cleveland Monsters opened in 1994 but was just renovated in 2018 and 2019. The Cavs' lease was extended by seven years to 2034 with two five-year renewal options. Some real estate insiders speculate that Dan Gilbert, owner of the Cavs and Rock Ventures, is already thinking ahead to 2034 and that he could seek a replacement to what would by then be a 40-year-old arena. Another Rock Venture company, Bedrock Real Estate, bought 3 acres of land just north of the arena earlier this year for future development.
Progressive Field
Opened in 1994, the 34,830-seat outdoor ballpark is under a two-year renovation that started in October and costs $202 million. A recently signed 15-year lease began after the 2023 season and includes two optional five-year extensions. After that, could the stadium move? It's not likely, with minority owner David Blitzer expected to acquire Larry Dolan's majority stake in 2026, plus there's future development of a ballpark village reportedly planned. (The Guardians have even acquired two properties, including the Gateway East Garage, totaling 3.8 acres just north of Progressive Field.)
The Bert L. and Iris S. Wolstein Center
Opened in 1991, the 13,610-seat home of Cleveland State University basketball is not long for this world. Earlier this year, CSU announced a campus redevelopment masterplan that includes new housing, retail and campus buildings. By the end of 2023, officials hope to select a development team, financing plan and a proposal for a new multi-purpose, 5,000-seat indoor arena on Payne Avenue just east of Downtown. The Wolstein Center will be demolished for CSU's planned Partnership District, mixing research and development activities in cooperation with private enterprise.
Additional Reading
This Westlake Architect Thinks a Dome Stadium Would Be Perfect for the Cleveland Browns
As the Browns turn their focus toward revamping Cleveland Browns Stadium, Robert Corna thinks a roofed arena makes sense for Cleveland. Plus, we dig in to the history of dome proposals in Cleveland. More >>
MLS Next Pro is Bringing Professional Soccer Team to Cleveland in 2025
The unnamed new professional team is part of Major League Soccer's developmental league. More >>
Golf Year-Round with Five Iron Golf's Downtown Virtual Reality Experience
Cleveland has a whole new kind of golfing experience, with Five Iron Golf now open inside the Euclid Grand building. More >>
Myles Garrett Purchases Minority Stake in the Cleveland Cavaliers. What Does That Mean for the NFL Star's Future in Cleveland?
Even if he can't get in the game, the Cleveland Browns all-pro defensive end is living out his hoop dreams from the sidelines as he joins the team's ownership group. More >>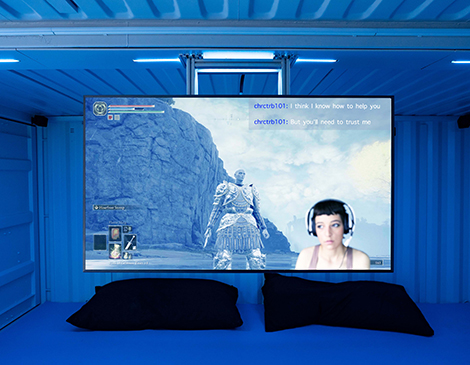 Art

What Does the Museum of the Future Look Like?
Gone are the dusty dioramas and stuffy exhibitions; Cleveland's biggest museums are looking to the future with community in mind, armed with new technology and formats to infiltrate some of the city's most educational spaces in the years to come. Continue discovering the future of Cleveland Museum of Art, the Rock & Roll Hall of Fame, Cleveland Museum of Natural History and more >>
4 Cleveland Artists Who Are Making the Art of the Future
Michael Crawford
The likes of Machine Gun Kelly, Krayzie Bone and Kevin Hart have been blown away by the detailed wooden boxes from this creative Cleveland carpenter. The multi-hyphenate artist is best known for his specialty engraving projects that use tech equipment, such as 3D printers and laser engravers. Crawford held a free art show at Sears Think[Box] in November titled LOVE: Learning to Overcome Violence & Envy and hopes to launch a creative academy for local youth. "My inspiration is to show kids that you can express yourself and break barriers through art and tech," he says.
Isaiah Hunt
A writer of Afrofuturstic short stories and poems, Hunt's narratives, which often take place in Cleveland, examine how the technology that's embedded into human life affects our emotions, our experiences and Black culture. Recently earning his MFA in creative writing, Hunt teaches fiction writing at John Carroll University, encouraging the next generation to find its voice. "I do have cautionary tales, but I want to make sure the worlds I'm creating are not bad, that there are glimmers of hope," he says. "One of those glimmers is that in the future Cleveland is getting noticed."
Kara Güt
This artist is known for her use of digital elements, such as in a livestreamed three-act play within the video game Red Dead Redemption. Video games allow Güt to play with time through an interactive medium. Güt believes video generated art and artificial intelligence is the future of art. "The future is incredibly bright," says the recent honoree of the prestigious Knight Foundation fellowship. "There's much more experimentation that can be done and every new technology has potential to make new creations."
Unc D
This local musician is turning a traditional sound upside down. Mumble Jazz mixes scatting with live auto-tune and hip-hop. Creator Dante Batista, who goes by Unc D, believes he's in rare company by merging electronic music and instrumental improvisation. Unc D releases new music every week, using social media to promote his creations. He cites Reddit as a great way to build a following, connect with fellow artists worldwide and get people talking. "It's weird music," Batista says. "Nobody else sounds like it."
Additional Reading
E-Design Let's You Level Up Your Home Decor Without Leaving the Couch
After a bundle of research and technical logistics, the E-Design extension launched in early 2021 with three packages. Here's what to know about the process. More >>
How GuiceMann's Train Painting Went Viral on TikTok
The Cleveland artist's paint strokes put brightness, color back into locomotives as part of Midwest Railway Preservation Society's restoration project. More >>
Can Elevation Group Make Cleveland a Music Festival City?
Northeast Ohio's Elevation Group launched WonderStruck (formerly known as LaureLive) in 2016 — and it's not stopping there, adding in more new festivals with major headliners.
More >>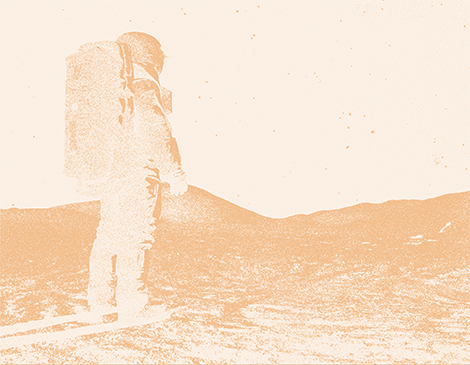 Technology
We can Travel at the Speed of Sound, but Can Those on the Ground Tolerate the Boom? NASA's X-29 Plane Is Working to Find Out
There are few things worse than a red-eye flight from Cleveland to Los Angeles, right? Even if you can get a non-stop, you're looking at more than four hours. But what if you could get there in two-and-a-half? That's exactly what the NASA Glenn team contributing to the X-59 aircraft — an experimental plane that flies faster than the speed of sound — hopes to help accomplish. Cruising at 50,000 feet, the supersonic aircraft looks like a skinny fighter jet that's 94 feet long with a 29.5-foot wingspan and can maintain speeds of Mach 1.42 for about an hour. There's one pesky problem when you're traveling at the speed of sound, and that's the sonic boom. At about 110 decibels, sonic booms are about as loud as an explosion or an AC/DC concert, which might get annoying if you lived near an airport. Continue discovering the future of air travel >>
NASA's Artemis Project Is the First Step to Mars
The Artemis program is one of the most ambitious projects NASA has ever taken on — and some of its most vital developments are taking place right here in Cleveland. If all goes as planned, by 2050, humans will not only have visited the moon again, not only have established a permanent presence across the moon's surface, but humans will also have stepped foot on Mars' dusty floors and maybe built a somewhat permanent presence there. But the moon, seen as a launchpad to Mars, is the first step — a 238,900-mile rest stop before continuing your 34.6
million-mile, seven-month flight. Continue discovering the future of space >>
Additional Reading:
What Montre AR Could Do for Cleveland
Cleveland-based Montre Augmentaverse co-founders and University of Akron alumni pioneer augmented reality's future with a cutting-edge app. More >>

How a New Approach Is Helping Cleveland Students Find a Passion for STEM Education
Evolving STEM programs expose students to the wows, what-ifs and wonders that hook them on hands-on, curiosity-based experiences. More >>
Q&A: Marketing AI Institute Founder Shares How Cleveland Should Embrace AI
Professionals from across the country flock to Cleveland this month for the Marketing AI Conference, a summit on a human-centric future for artificial intelligence. More >>
Like what you just read? Please consider subscribing to our Cleveland Magazine Daily newsletter or our monthly print magazine.