Janet Macoska was accustomed to crowds. But the 40,000 fans the photographer saw at the first World Series of Rock at Cleveland Municipal Stadium June 23, 1974, stunned her. Promoter Jules Belkin had assembled the Beach Boys, Joe Walsh's band Barnstorm, Lynyrd Skynyrd and REO Speedwagon.
"It was Cleveland's version of Woodstock," she recalls.
It was the dawn of a golden era of stadium rock that peaked when 83,500 packed Municipal Stadium to see the Rolling Stones headline a 1978 World Series of Rock concert and ended, ironically, with a show celebrating the Rock and Roll Hall of Fame and Museum's opening in 1995, a year before the stadium's demolition.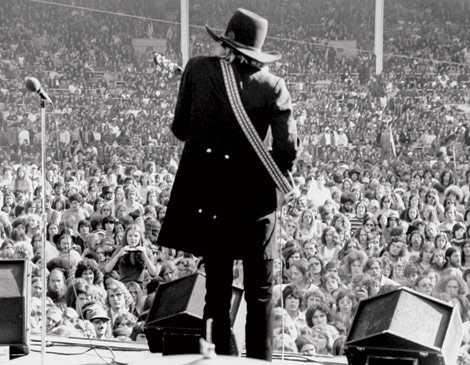 With U2's July 1 gig at FirstEnergy Stadium and Billy Joel's July 14 date at Progressive Field heating up the summer concert season, stadium shows may be tuning up for an encore, says Barry Gabel, Live Nation senior vice president of marketing and sponsorship.
This year, ticket sales for Billy Joel and U2 generated $8 million in 10 days during January. "Both shows sold out," he says. "That, to me, proved to the region, to management and to artists' agencies that Cleveland is really into this music scene again."
During its heyday, a time when rock shows were drawing crowds bigger than traditional venues could hold, there were up to three World Series of Rock concerts each summer. Belkin Productions presented its final World Series of Rock in 1980 with Bob Seger and the Silver Bullet Band, the J. Geils Band, Eddie Money and Def Leppard making up a memorable lineup. But the prior year's Aerosmith-headlined show had been marred by violence outside the stadium, with five shootings, including one fatality.
"That's when [officials] started looking at it and saying, 'That's enough,' " says Belkin.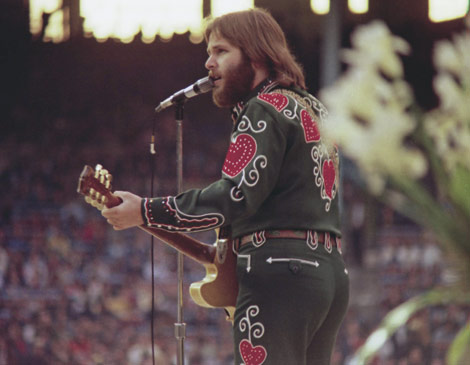 Throughout the '80s and '90s, Municipal Stadium still shook with the tunes of the Eagles, Paul McCartney, Bruce Springsteen and the Who. But those shows were sporadic.
The opening of Browns Stadium in 1999 brought a shift in sound to mostly country acts for the next 17 years. The Pollstar list of the top 200 concert grosses over the past five years has a half-dozen Cleveland dates on it with four headlined by Kenny Chesney (with Tim McGraw), Jason Aldean, Luke Bryan and Garth Brooks.
"[Country] crosses a lot of genres, a lot of demos," Gabel observes.
So why has the home of rock 'n' roll gotten away from stadium rock concerts? Factors include the fall of the late-'80s rock powerhouse 100.7 WMMS, a gravitation toward new amphitheaters and the increasing use of the Internet to market artists.
Belkin also ticks off the rise of other regional markets such as Columbus, a centrally located city that added Nationwide Arena and the Schottenstein Center over the last two decades.
"Cleveland lost some of its magic when it came to concert attendance," he says. "It was not the major music market that it was for maybe 15, 20 years, starting in the '70s."
Gabel notes that fans have sold out shows by Tom Petty & the Heartbreakers, Lady Gaga and Chance the Rapper.
He credits the positive buzz generated by the 2016 Republican National Convention, Cleveland Cavaliers' NBA championship and Cleveland Indians' World Series run with attracting Joel, U2 and others to the city.
Still, current lineups can't quite replicate the World Series of Rock experience. "It will never be the same feeling, sitting in a chair on that stadium ground," Belkin says.