Dan Auerbach wasn't like the other kids growing up in the Rubber City.
"When my family would get together, we'd play bluegrass music," says the vocalist and guitarist of garage-blues titans the Black Keys. "I didn't know anybody who liked bluegrass music — ever — growing up in Akron."
But after Auerbach moved to Nashville in 2010, he hit it off with a crew of legendary session musicians who had played on records by Elvis Presley, Johnny Cash and Aretha Franklin. In 2017, Gene Chrisman, Bobby Wood, Dave Roe and Russ Pahl backed him on a solo album, Waiting On a Song, a warm collection indebted to vintage soul and R&B, '70s classic rock and easygoing folk.
"They have been responsible for making some of the greatest recordings of all time," Auerbach says. "My eyes and my ears are open constantly when I'm around these guys."
They serve as the house band for his upcoming concert tour, the Easy Eye Sound Revue, which lands at the Agora March 31. The night features individual sets by Auerbach and Robert Finley, who is signed to Auerbach's new label imprint, Easy Eye Sound. Expect a loose sonic vibe similar to the one heard on Waiting On a Song.
"We're just going to go have some fun and play the songs," Auerbach says. "I'm not trying to overthink it too much. That's how it is when we record. [You] never know what's going to happen that day until you're done."
We asked Auerbach to introduce the names behind the Easy Eye Sound Revue tour.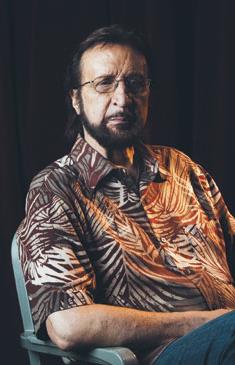 Bobby Wood (keyboards) and Gene "Bubba" Chrisman (drums)
The duo appeared on Elvis Presley's song "Suspicious Minds" and Dusty Springfield's album Dusty In Memphis. "There's just something so timeless about what they do," says Auerbach. In fact, Wood sometimes sends Auerbach song ideas at 2 a.m. "They're always trying to come up with something new," he says. "They don't ever sit around playing old songs — ever. And I just love that. It's infectious."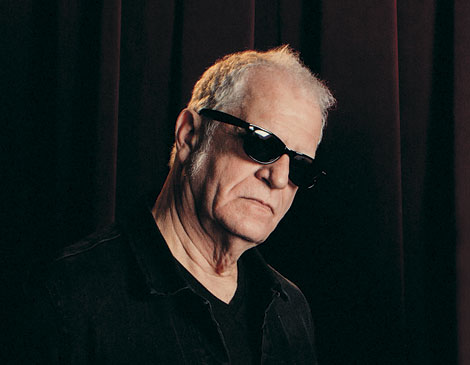 Dave Roe (bass)
When Auerbach visited Nashville for the first time at age 18, he caught bassist Roe performing at country music outpost Robert's Western World. Collaborating with the versatile musician, who's played with Johnny Cash and Sturgill Simpson, leaves Auerbach almost at a loss for words. "He's an incredible bass player. I don't know how else to put it," he says. "He understands that Nashville thing."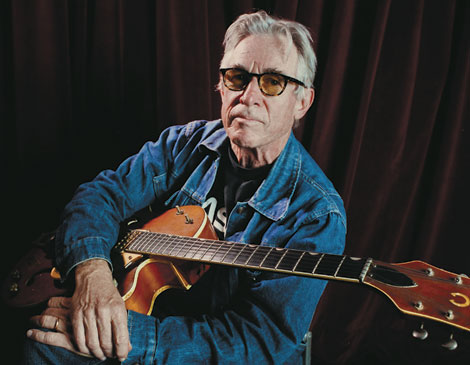 Russ Pahl (guitars)
Auerbach and Pahl, who has provided pedal steel for Luke Bryan and Blake Shelton, "had a little guitar gang in the corner" while recording Waiting On a Song. "[Russ] understands the language of studio guitar playing, and all different forms," Auerbach says. "Having that catalog in your brain to draw from when you're being creative, it's awesome. I've learned a lot of techniques [from him]."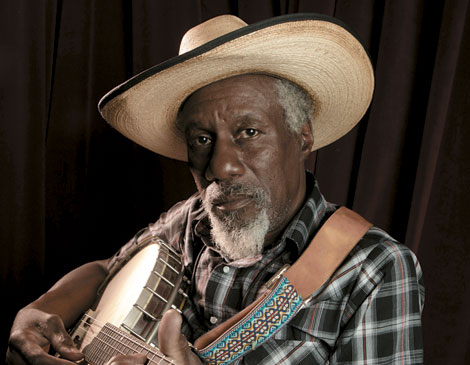 Robert Finley (vocals)
Auerbach, who released Finley's second record Goin' Platinum in 2017, has nothing but praise for the Louisiana-born R&B and blues singer. "He walks into a room, and everybody's eyes light up," he says. "He's got one of the greatest voices I've ever heard in person — certainly one of the greatest soul voices." Being in the same room with Finley as he sings is wild, says Auerbach. "It looks like the mic is about to explode."
Shannon Shaw (vocals)
Auerbach recently produced Onion, the fifth album from the garage-pop troupe Shannon & The Clams, which opens the Easy Eye Sound Revue. The creativity he sees in the group and its frontwoman, Shannon Shaw, embodies the tour's iconoclastic spirit. "That's sort of what the whole tour is about: to surround it with a bunch of people doing their own thing," Auerbach says. "It's not any one style, necessarily."