Fans of Tim Heidecker are used to seeing the comedian play characters or exaggerated versions of himself.
From his satirization of typical stand-up comedians in his 2020 special An Evening With Tim Heidecker and his work as one-half of Tim and Eric to his supporting roles in blockbusters such as Jordan Peele's Us and his folksy 2020 LP Fear of Death, Heidecker has been offering fans alternative laughs for more than a decade. "The Father Of Modern Comedy" has even pulled off such a flawless, incredibly long Joe Rogan podcast parody.
But on his new musical project, High School, which dropped on June 24, Heidecker pulls back the curtain for real this time. The 10-track album, in all of its classic rock elegance, sees Heidecker reflect on his upbringing in Allentown, Pennsylvania and the growth, mistakes and experiences that come with those formative years. With help from alternative music stars such as Mac DeMarco and Kurt Vile, Heidecker introduces listeners to his stoner friend in the melancholic "Buddy," lets us hitch a ride with him on a high school trip in "Chillin' In Alaska" and much more.
Ahead of Tim Heidecker Live! Featuring Tim Heidecker and the Very Good Band at the Agora on July 23, we talked to the internationally acclaimed entertainer about his pivot to music, the state of comedy and the greatness of Bob Dylan.

Cleveland Magazine: Fans usually associate your name with comedy, whether that's Tim and Eric, I Think You Should Leave, Our Flag Means Death or something else. Though, you have been doing music for a while. While music and comedy have many similarities, what have you been able to achieve or convey to listeners specifically with music that may not translate with jokes, sketches, etc?
Tim Heidecker: I think I can talk a little bit more about my own personal experiences and perspectives from a more straightforward, honest place than comedy. I don't really have a place in my comedy, where I'm kind of talking about myself very often, it's usually a reflection of the world as I see it, or it's satire or parody of other people. It does satisfy just another part of my creative brain that I get to collaborate with people in a different way. Playing with really great musicians is a very satisfying and fun thing to get to do.
CM: Kurt Vile is a special guest on "Sirens of Titan." How did you go about creating this collaboration?
TH: I've been a fan of his for a while. He's been a fan of mine for a while with my comedy stuff, and we have some mutual friends we met. I did meet him a few years ago in Philly when Tim and Eric were coming through town. I sent him my last record kind of early on, when it was still being mixed and everything, and he wrote me this really beautiful email about how much he loved the record. When I was writing this new one, I was working on that song and I was really listening to a lot of Kurt Vile. Sometimes this happens when you're writing, you kind of emulate a singer — and that song definitely had Kurt. And I sent it to him with the rest of the record being like, "I would love for you to do something on the record, like play or sing or, you know, do something and let me know which song you like." And he picked that one. I was worried because I thought he might find it like I was ripping them off or something. But no, he just dug it. And then he came over here to my house with his guitar and we just kind of ran through it like 10 times, and I got this amazing guitar solo from him.
CM: I know you're a huge Bob Dylan fan. Do you draw any inspiration from his sound on High School?
TH: Sound-wise, not as much, I certainly love his music and, and obsess over it. To some degree, I think more of the lesson I get from him is always: Do what you want to do, do what you're what you feel is the right thing to do and don't worry about meeting anybody else's standards or criteria for what they expect of you. He's just always marched to his own beat [and] made very crazy career choices that are self-destructive in a lot of ways or that alienate his fans. But I don't think he's doing it to be alienating or turn people off, I think he just is following his muse. He's following his creative journey that he's on. And if I feel nervous or embarrassed or resistant to trying something new, he's one of the guys I think about. He's the king of that.
CM: Tell me more about the album cover.
TH: I don't have a lot of pictures from that period of my life, there just weren't that many pictures taken, you know? Not like today where there's probably 50 pictures of me and my kids from today or this weekend. So, I have just this little small collection of good photos. And that one I always liked. I was in a band, and we were playing this show. We had a photographer friend who was studying photography in high school and taking some pictures. I think it's cool. It captures a certain vibe, a certain '90s grunge kind of period.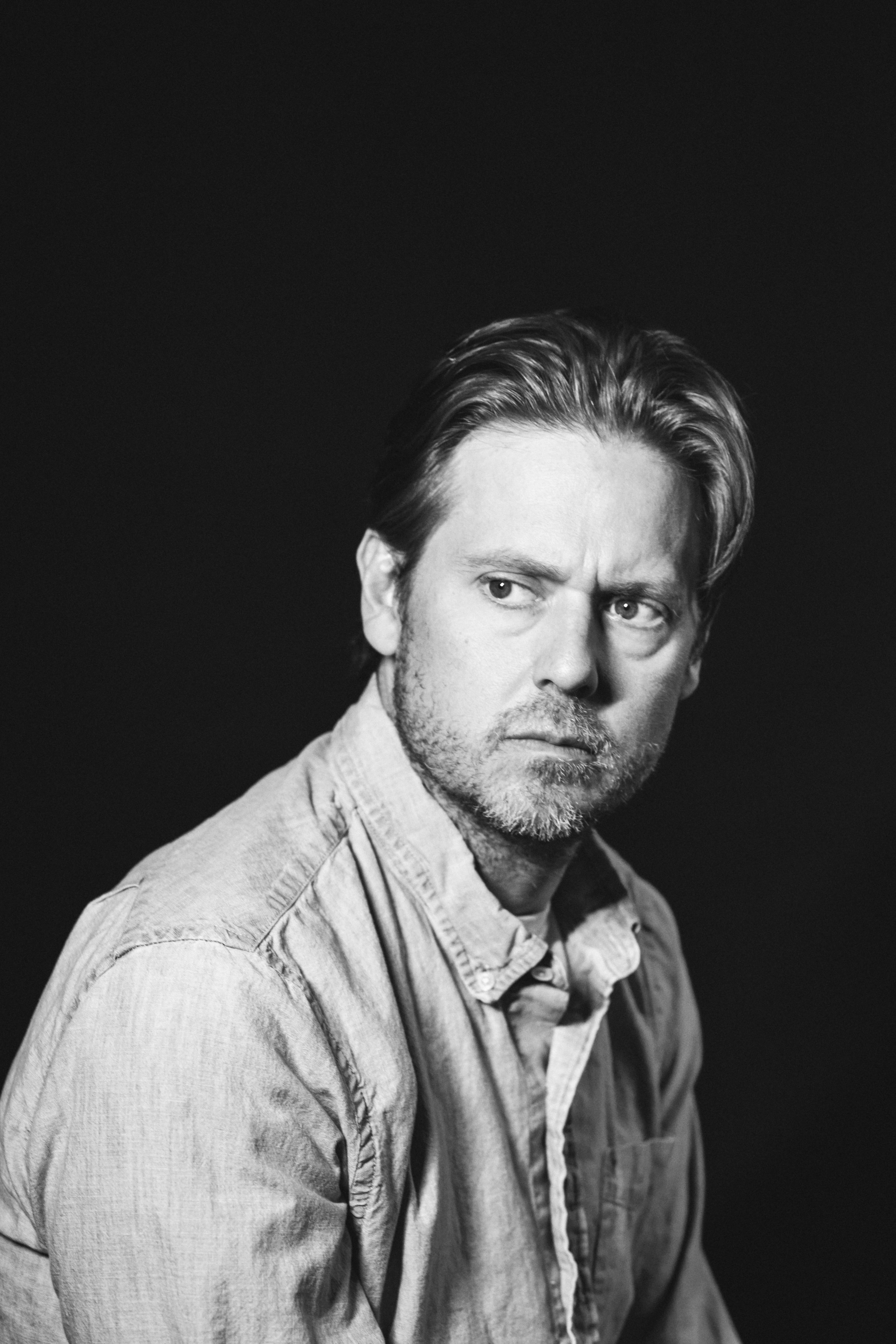 CM: Do you have any advice for those who are currently navigating high school?
TH: I hope kids in high school can enjoy their time there. I would enjoy the free time and the lack of responsibility as much as possible and, you know, make friends and argue about religion and politics and drink beer. Be safe, but also take chances.
CM: In your stand-up, you play a caricature of a stand-up comedian — an overconfident egomaniac. Now, the comedy world is one that still needs help as far as equity and safety go. You are so supportive and helpful to women in comedy and up-and-comers. With all of your experience and wealth of knowledge, how do we create a healthier comedy space?
TH: I've been lucky enough to exist almost a little bit outside of that [stand-up] community. We [on Tim and Eric Awesome Show, Great Job!] were really lucky and got to make the show and got a fan base through that show. Then we were able to perform for our audience. I think that the best thing that's that can happen and is happening [in] alternative spaces.
There's the internet, but I hope that any reasonably-sized city can find an inclusive and safe alternative comedy/music/art space for cool shit to happen. Quote-unquote comedy clubs are kind of a racket anyway, where they're making you buy drinks, and it's this general-audiences-only kind of attitude. It isn't experimental or pushing boundaries. Try to find your community that is interested in the weird stuff, which I think is the good stuff. And I think you'll find that it's just more inclusive because, by the very nature of experimental alternative comedy, that community is filled with marginalized people.
CM: What can showgoers expect at a Tim Heidecker tour this summer?
TH: You know, I think there's a full range of entertainment that I'm providing. Comedy exists in the standup section if you're into that, and then the music should get you movin'. I think there's moments in the musical set where a tear or two might well up if you're so inclined, but there's a true variety of an emotional journey that I'm going to go on. And you as the audience members should go on as well. So, I'm hoping to connect some dots with my career.
Starting at $39.50, 5000 Euclid Ave., Cleveland, 216-881-2221, agoracleveland.com
Get ahead of the weekend by signing up for our free weekly "In the CLE" newsletter — your guide to fun throughout The Land. Arriving in your inbox every Wednesday, this weekend to-do list fills you in on everything from concerts to museum exhibits — and more. Click here to subscribe.