Another year, another chance to debate the genre confines of "rock 'n roll" with your Twitter frenemies. Yes, the 2020 Rock & Roll Hall of Fame induction class was announced Wednesday morning, and the list contains some genuine surprises. Depeche Mode, The Doobie Brothers, Whitney Houston, Nine Inch Nails, Notorious B.I.G. and T. Rex round out the artist inductees, while the Ahmet Ertegun Award, honoring songwriters, producers, disc jockeys and other industry professionals with profound influence on the genre, goes to longtime Bruce Springsteen-manager and producer Jon Landau and Irving Azoff, the powerful entertainment executive who's served as chair of Ticketmaster and LiveNation. "This list speaks to how diverse rock 'n roll is," says Andy Leach, the Rock Hall's senior director of library archives. Read on for the 2020 induction class' Cleveland connections, snubs, first-ballot inductees and more.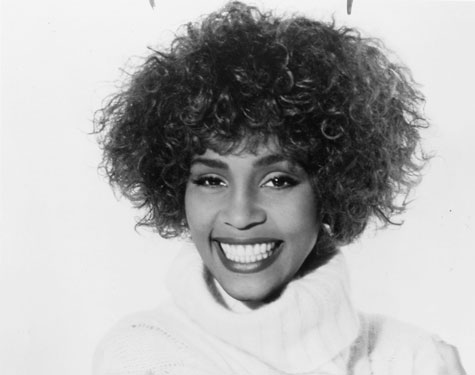 Rap And Pop Rock, Too
The first-ballot induction of both Whitney Houston and the Notorious B.I.G., the seventh hip-hop artist to be inducted into the hall, sparked a familiar debate online about what exactly constitutes "rock 'n' roll." Detractors flagged the two's lack of guitars or genre signifiers, while supporters noted their sonic and cultural influence, technical prowess and the Hall's longstanding recognition of popular music movements. And as the confines of today's musical genres become increasingly fluid, isn't "Rock 'N Roll" less a specific genre than a cultural movement, a spirit, an attitude? Leach thinks so. "In the '50s, it included doo-wop groups as well as black R&B, pop-influenced singers or country-influenced ones, like the Everly Brothers," says Leach. "Whitney Houston is part of a tradition of R&B singers that goes back to James Brown, Marvin Gaye, Otis Redding, Aretha Franklin, Diana Ross. No one would ever say Marvin Gaye doesn't deserve to be in the Rock & Roll Hall of Fame. And Notorious B.I.G. is part of a tradition also, with hip-hop coming out of funk, R&B and even rock n' roll."

More Like Fan Nope
Dave Matthews Band devotees broke the fan vote record with more than 1 million votes, knocking legendary rock belter Pat Benatar (along with her co-nominee, husband, bandmate and Cleveland native Neal Giraldo) down to No. 2. But the morning of Jan. 15 turned out to be a — yep — heartbreaker, as both of the first-time nominees were snubbed. This is the first time since the fan vote's 2012 implementation that the top vote-getter wasn't included in the induction class. Of the top five finishers, only the Doobie Brothers made the cut. Still, the top five fan vote makes up just one of the approximately 1,000 cast by the official voting body, made up of past inductees, industry professionals, music journalists and more. Still, Leach asserted the fan vote's significance. "The fan vote matters," he says, "because those artists that come to the top of the fan vote, if they don't get inducted, will be discussed in the nominating committee in future years."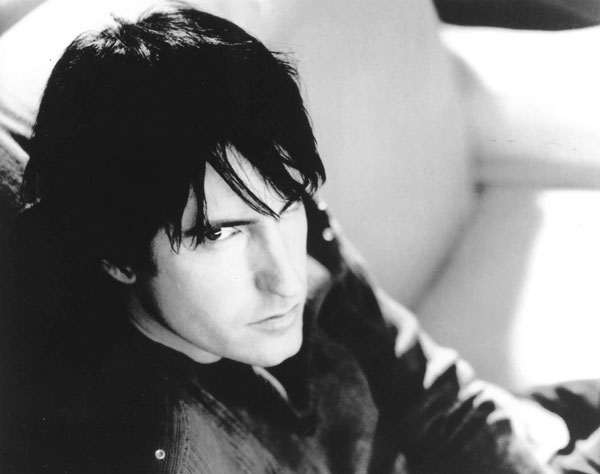 Electronic Gets Some Love
No, (inconceivably) not Kraftwerk (I'm not over it), but the inclusion of synth-pop/electro-rock stylists Depeche Mode and industrial's own pretty hate machine Nine Inch Nails earned a win for the electronic genre, which has been repeatedly overlooked. This was the third nomination for the British new wave outfit, and the first for Trent Reznor's act, which he famously formed in Cleveland in 1988 while working at Right Track studio. Nine Inch Nails even played its first show Oct. 21, 1988, at the Phantasy Theater in Lakewood. "It'll be fun seeing him accept his award right here in the town where it all started," says Leach.

Heavy Metal Remains Bogged Down
The Rock Hall has notoriously overlooked many of metal's heaviest hitters, taking more than 10 years after its first eligible year to induct Black Sabbath (!) and largely catering to commercial (though still influential) juggernauts before smaller, ground-laying acts. Tides seemed to be changing with a nomination ballot that included genre juggernauts Judas Priest, speed metal pioneers Motorhead, metal-influenced grunge gods Soundgarden and the tight, metal-tinged riffs of Thin Lizzy. But none made the cut, prompting an icy slam from Priest touring guitarist Richie Faulkner, who tweeted: "These institutions are founded on what these guys helped create and to not be included is a total joke."

Sneak Preview
Today's announcement seemed to confirm yesterday's suspicion of a leaked inductee list, after Cleveland.com and a number of music blogs reported that URLs appeared to already be created for six of the 16 artist nominees on the Rock Hall website — the six who just so happened to get in today. The pages were inaccessible at the time. Whoops.

"We'll Do It Live"
This year's May 2 induction ceremony at Cleveland's Public Auditorium marks the first time the ceremonies will be broadcast live. Fans can watch the festivities on HBO. "I believe that means it will be a slightly shorter show than it has been in the past, where its sometimes gone on I think about 5-6 hours" says Leach, who notes the Rock Hall will start announcing presenters and performers in the months to come. "But otherwise, we're in for a really, solid exciting show, and it's always fun when it's in Cleveland."

Read More: Revisit 10 stand-out moments from the last Rock & Roll Hall of Fame induction ceremony held in Cleveland.