From the first sip, it's clear that the blend on tap at Roasted is special. Newcomers to specialty coffee might identify the medium roast of the bean, balanced right down the middle on scales of body and acidity. Connoisseurs with a more refined palette might taste notes of pomegranate, honey and milk chocolate. One thing all can agree on: It's too good to waste a drop.
RELATED: Take a sip of Cleveland's coffee scene at these 34 shops and cafes.
It's no surprise that Sofia Syed, founder of the shops in Tremont and Lakewood, agrees, but her perspective was formed in 2019 while laboring in Copán Ruinas, Honduras, where she worked hand-sorting piles of coffee beans on San Isidro, a coffee plantation whose specialty coffee finds a home in her business.
"These workers have to sit there to handpick any little imperfection," Syed says. "It's crazy. It really made me realize how much work goes into one cup of coffee. Even since that trip, I view coffee differently and hate to just pour it down the sink."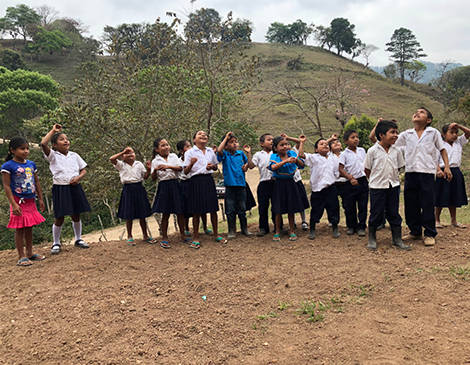 Under Katia Duke, the first woman to lead her family's farm in its fourth generation, San Isidro has undergone a five-year transition from growing conventional coffee — think household brands like Folgers — to specialty coffee, which is grown and roasted in small batches to better accentuate flavor profiles unique to where, and how, the beans were grown and harvested.
The beans resulting from this transition have caught the attention of American businesses, which has allowed Duke to invest in her local community by building a school on her plantation for her farmers' children.
For many Americans, Allejandra Flores has acted as a conduit to San Isidro. While attending graduate school in San Antonio, Texas, Flores began taking classmates on annual trips to visit her family in Honduras. Finding joy in seeing how these trips changed her guests' perspectives on Latin America and Honduras, she began focusing these excursions on coffee destinations beginning in 2017: a result of a friendship that she struck with Duke on Facebook.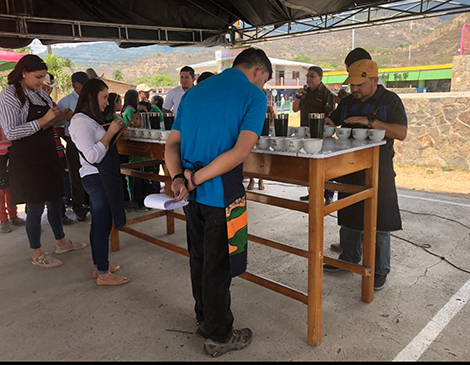 Acknowledging the difficulty of life in Honduras' rural areas, Flores finds kinship in the opportunities that she and Duke have been afforded and says they are on the same page for finding ways to pay it forward for future generations back home.
"When you hear of lack of opportunities, it keeps growing," Flores says. "It has a lot to do with politicians and corruption, so we cannot keep blaming them if we do not do something on our end. The love she has for her land and her people, she knows the needs of the kids of the persons that work for her, she sees them growing. It touches you how she can make it better for them." roastedtremont.com
Take another sip of Cleveland's coffee scene:
For more updates about Cleveland, sign up for our Cleveland Magazine Daily newsletter, delivered to your inbox six times a week.