From worldly eats that show off the city's cultural history and an ode to the Terminal Tower, to must-have cocktails made with pride and our favorite musical festivals, this list is sure to make you a Cleveland connoisseur.

Editor's Note: Life Will Return To Normal — We might need to change how we live, work and play for now, but eventually we can get out and explore Cleveland again.

MUST EAT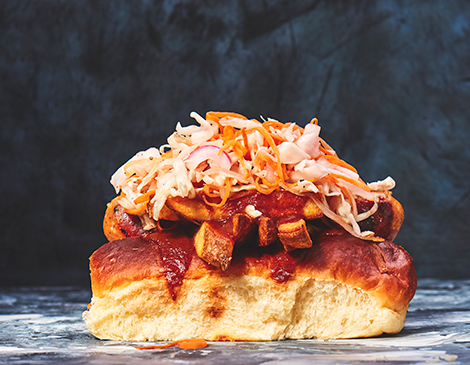 An Ode To Packzi — Why we love the decadent fried dough brought to Cleveland from Polish immigrants.

10 Worldly Delights To Dig Into — Get to know Cleveland's diverse cultural background through its food.

Be A Local At Downtown Heinen's — Visit the renovated Cleveland Trust building for a study in neoclassicism inside and out — and to pick up a great lunch.

6 Local Markets To Grab Fresh Produce — Fill up your pantry and fridge with farm-fresh foods that can be found at these local markets.

Try These Cleveland Menu Staples — Whether you're a traditionalist or like a more modern take, these tasty bites will delight.

Is Bertman or Stadium Your Fave Mustard? — Before you pop the cap, here's our breakdown on the two mustards that we're fans of.

MUST DRINK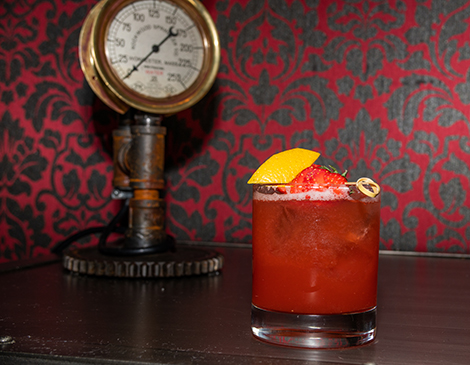 An Ode to Great Lakes Brewing Co. Christmas Ale — Why we can't get enough of the cinnamon-spiced beer from the iconic Ohio City brewery.

5 Cleveland Beers To Tap Into — Get a taste of Northeast Ohio's frothy brewing scene with this collection of beers.

Sip These 5 Cleveland Cocktails — Swallow your CLE pride with one of these cocktails honoring the city.

Get Energized With These 5 Colorful Juices — Cleveland's juice bars offer a rainbow of healthy options.

6 Coffee and Tea Shops We're Feeling — Sit back and enjoy a cup of tea or coffee based on the kind of experience you're looking for.

Stock Your At-Home Bar With These 4 Boozy Options — Using local ingredients and new techniques, these distillers offer flavorful finds.

Sip On P.O.C. Like A Local — Double Wing Brewing Co.'s Pride of Cleveland beer pays homage to a historic brew.

MUST DO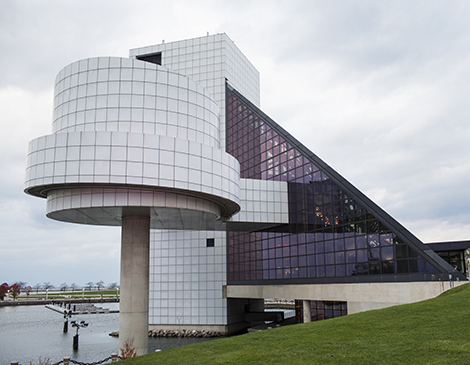 An Ode To The Magnum XL-200 — Why a ride on the steel roller coaster still leaves us breathless.

Be A Local At The Rock Hall's Library & Archives — Hit a high note with a visit to this space that houses more than 1,000 collections of music-related artifacts.

Best Seats In The House — Cheer on the Browns, Cavs and Indians from these great seats.

Mark These 15 Events On Your Calendar — Set aside some time to make the most out of these long-standing annual happenings.

CelebrateThe Holidays At The Christmas Story House — Find Little Orphan Annie's decoder pin inside this Tremont home where the classic holiday movie was filmed.

Shop Theses Makers Markets — Find local gems at these Cleveland craft fairs.

Get Outside For These 10 Activities — Make the most of our outdoor spaces, whether you're a landlubber or have sea legs.

Discover CLE At These Tours — Learn more about the city through these engaging stops.

MUST SEE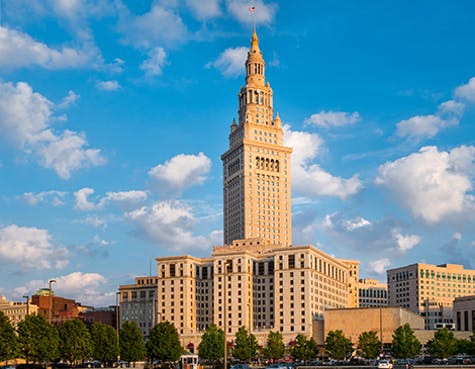 Ode To The Terminal Tower — Why the city's most iconic landmark endures like a sentry in the background.

Attend These 5 Film Fests — Call action on these five must-see movie marathons.

Visit These 4 Iconic Museums — University Circle is known for a plethora of attractions we love, but don't forget about these other Northeast Ohio gems.

Snag A Seat At These Theater Companies — Whether you're Shakespeare savvy or crave the avant-garde, there's a local theater that fits your fancy.

Snap A Pic A These 9 Photo Ops — Feed your Instagram grid with art beyond museum walls.

Get Your Game On — These fun activities will help your competitive edge.

MUST HEAR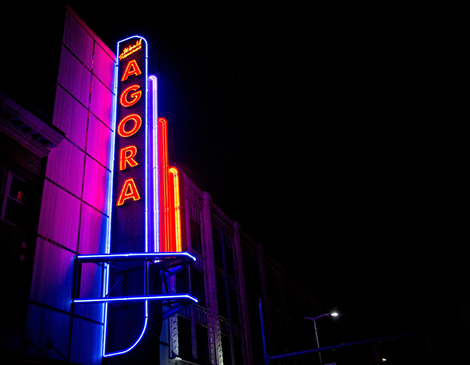 An Ode To WMMS — Why we can't stop listening to the rock 'n' roll radio station.

Tune In To These 5 Music Fests — No matter what genre's jam, there's a local festival for you.

Catch A Show At These Iconic Music Venues — Cleveland's been rockin' from the start. Time-travel with a trip to these standouts.

5 Speaker Series We're Listening To — These engaging and inspiring talks have something for everyone.

5 Classical Orchestras Striking A Chord — We're still a rock 'n' roll city, but these instrumentalists put on a thrilling show.

Listen To Our Favorite Fan-Driven Podcast — If you're a Cleveland sports fan, tune into the Waiting For Next Year podcast.