To prepare, we've put together a to-do list of fun activities and adventures for 2023. Whether you're looking for a great hike, a family-friendly weekend of food and music, or a way to get out on Lake Erie, Cleveland has something to offer. So, what are you waiting for? Break out the sunscreen, shorts and sunglasses. Summer is here.
For things happening this weekend in Cleveland, visit clevelandmagazine.com/things-to-do.
What's New?
Grandmaster Flash, The Breeders, Fitz and the Tantrums: Rock Hall Announces Summer Concert Series
Several major musicians and bands are set to perform the Rock Hall Live series this summer, along with a strong lineup of notable Cleveland acts.
Cedar Point's 2023 Opening Day Launches With New Attractions
Wild Mouse, The Boardwalk and a season of fun opens May 6 with the commencement of a time-honored tradition.
Lady Caroline Becomes Cleveland's Newest Cruise Option
The ship set to replace the Nautica Queen arrived at its new home on the West Bank of the Flats for a christening ceremony on May 8.
Duke N Boots Opens in Downtown Willoughby
The new country-themed bar and restaurant from chef Dante Boccuzzi offers live music, fried chicken and other Deep South-inspired bites.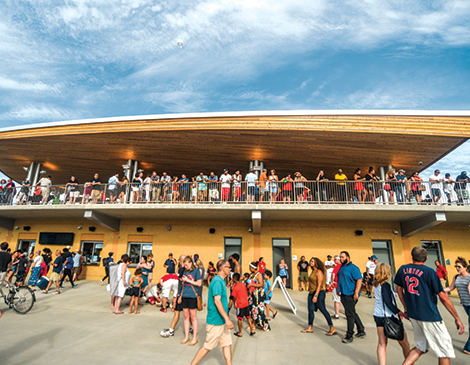 Cleveland's Best Street Fests
Berea's National Rib Cook-Off & BeerFest (May 26 - 29)
This nostalgic, charred homecoming for rib lovers isn't just about the food and drinks — look forward to live music from artists like the Band Cruisin and Bronx Country. $10, Cuyahoga County Fairgrounds, 19201 E. Bagley Road, Middleburg Heights, berearib.com
Freedom Fest (June 16 - 17)
Celebrate the rich history of African American culture in Northeast Ohio and beyond at this celebration of Juneteenth, the annual holiday that commemorates the ending of slavery. Festivities include spoken-word performances, interactive art demonstrations, a vendor village and a soul food row — all highlighting Black businesses, entrepreneurs and community education and programming. Free, Mall C, Downtown Cleveland, juneteenthcle.com
Cleveland Shakespeare Festival (June 23 - August 6)
Behold, ye Shakespeare enthusiasts! This annual festival presents live productions of As You Like It and Measure for Measure, two of Shakespeare's most beloved plays. Free, 7 p.m., 2134 Lee Road, Cleveland, clevelandshakespeare.org
Edgewater NeighborFest (June 25)
DJ Aaron Terkel takes the stage to spin some original hip-hop tracks by up-and-coming local artists. Come hungry: Papa Nick's Pizza, Landmark Smokehouse, The Fancy Kernel and Cleveland Cookie Dough make an appearance. Free, June 25, Clifton Boulevard, between W. 115th and W. 117th Streets, Cleveland, cudelledgewater.com/enf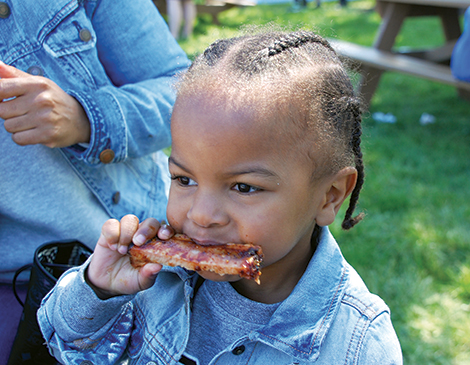 Willoughby ArtsFest (July 15)
This celebration will excite all of your senses with more than 90 talented artists showcasing their paintings and mixed media pieces along the charming streets of Downtown Willoughby. Remember to stop by the festival's specialty food trucks and merchants as you wander the closed roads. While you're there, check out any of the delicious restaurants in Willoughby's central business district. Free, Downtown, Willoughby, Erie and Center streets, Willoughby, willoughbyartsfest.com
Twins Days Festival (August 4-6)
Imagine seeing double as far as the eye can see! That's what you can expect at the annual Twins Days Festival — the largest gathering of twins in the world. This year's event includes a talent show, food, Twins Days 5K Run, games and a spectacular fireworks display. The festival will be pirate-themed so make sure to put your best hook forward! $5, Twinsburg Community Center, 10260 Ravenna Road, Twinsburg, twinsdays.org
Cleveland Garlic Fest (August 26-27)
Did you know Cleveland becomes the Great Lakes region's garlic capital in August? Every August, enthusiasts of the stink flock for garlic-themed live music, wine tastings and cooking demonstrations. With wild dishes like garlic ice cream, this event is sure to leave an everlasting memory — and smell. $10, North Union Farmers Market, 13111 Shaker Square, Cleveland, clevelandgarlicfestival.org
Tremont Arts & Cultural Festival (September 16-17)
Experience an ultimate cultural celebration at the 2023 Tremont Arts and Cultural Festival, featuring five vibrant villages showcasing art, cuisine and interactive experiences. This festival features 110 vendors and focuses on celebrating Asian American & Pacific Islander, African American, LGBTQ+ and Latino artists. Free, 1200 Starkweather Ave., Cleveland, experiencetremont.com
Cleveland Oktoberfest (September 1-4 & 8-9)
Immerse yourself in a world of wiener dog races and bustling Biergartens. This festival, which honors Germany's vibrant and colorful culture, promises over 100 vendors selling Bavarian collectibles, 20 different kinds of beer and delicious food from 15 different restaurants. Enjoy traditional dishes like pierogi, schnitzel and pretzels all while grooving with the music's upbeat energy. $16 - $25, Cuyahoga County Fairgrounds, 19201 E. Bagley Road, Middleburg Heights, clevelandoktoberfest.com/stcp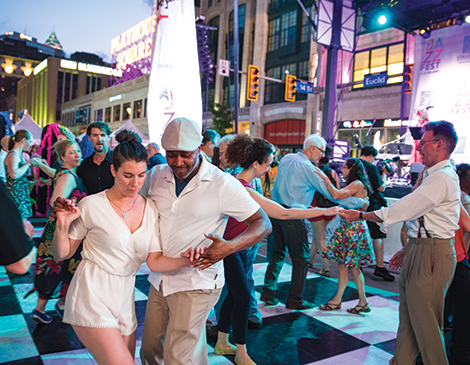 Concerts in Cleveland
Rock N Reggae Festival at Voinovich Park (May 27-28)
Split between two days of reggae-fueled celebration, Saturday boasts a rock-focused lineup including Cloud9 Vibes and Human Nature. Sunday is for the roots-reggae lovers, with Carlos Jones, The Meditations and more shining bright with a classic, Caribbean-steeped sound. $25+, May 27-28, noon-8 p.m., 800 E. Ninth St. Pier, Cleveland, reggaefestcleveland.com
Death Cab for Cutie at Agora (June 4)
This 2000s alt-rock staple will showcase more than two decades' worth of music with its headlining Cleveland show. Ben Gibbard and co. will also celebrate their latest album Asphalt Meadows, which arrived last year. $42.50+, June 4, 8 p.m., 5000 Euclid Ave., Cleveland, agoracleveland.com
Paramore at Rocket Mortgage FieldHouse (June 4)
The iconic pop-punk act responsible for several of the genre's greatest hits is having a moment this year. The band's latest album This Is Why came out just this last February, so expect an onslaught of both fresh and classic material as you cross Paramore off your bucket list. $40.50+, June 4, 7 p.m., 1 Center Court, Cleveland, rocketmortgagefieldhouse.com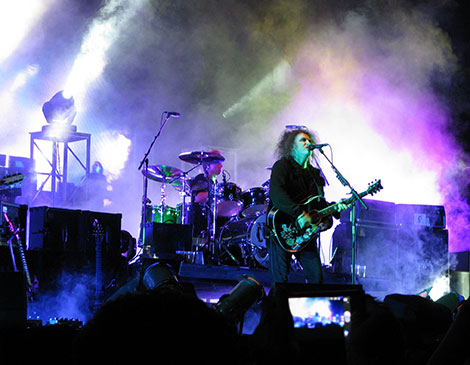 (Photo courtesy Christian Córdova, Flickr user)
The Cure at Blossom Music Center (June 11)
Goth-rock trailblazers The Cure will return to Blossom Music Center after almost 20 years away from the outdoor venue, for a night of new-wave tunes. Tickets TBD, June 11, 7 p.m., 1145 W. Steels Corners Road, Cuyahoga Falls, livenation.com
Flaming Lips at the Agora (June 11)
The always-colorful, always-strange Flaming Lips will celebrate its seminal album Yoshimi Battles the Pink Robots with a 20th anniversary tour. $49.50+, June 11, 8 p.m., 5000 Euclid Ave., Cleveland, agoracleveland.com
The Country Fest at Clay's Resort (June 14-17)
Buckle up for four days of Country-lovin' partying with over a dozen of the genre's best artists, including Tyler Hubbard of Florida Georgia Line, Lauren Alaina and more. Bring the camping gear for the full down-n-dirty experience. $119+, June 14-17, various times, 12951 Patterson St. NW, North Lawrence, thecountryfest.com
Fantasia at Jacobs Pavilion (June 16)
The "When I See U" singer will hit the Jacobs Pavilion stage with fellow R&B star Joe in June, showcasing her nearly 20-year R&B career. It all started back when she won the third season of American Idol in 2004. $30+, June 16, 7 p.m., 2014 Sycamore St., Cleveland, facebook.com/JacobsPavilion
Tri-C JazzFest at Playhouse Square (June 22-24)
This year's celebration of jazz offers an iconic lineup including Herbie Hancock and recent Grammy-winning Best New Artist Samara Joy. Aside from ticketed acts inside the Playhouse Square theaters, enjoy a vibrant mashup of free outdoor sets from local musicians and students. $250 for full pass (individual tickets on sale April 3), June 22-24, various times, 1501 Euclid Ave., Cleveland, tri-c.edu/jazzfest
Larchmere PorchFest (June 24)
Like a block party in a 2000's MTV film, PorchFest encourages locals to gather on each other's lawns for the perfect early-summer bash. Thirty bands are set to take over 30 porches and stoops in this unique Cleveland neighborhood. You can BYOB or enjoy the on-site beer garden they're sure to bring back this year. Free, June 24, Larchmere Blvd., Cleveland, larchmereporchfest.org
Shania Twain at Blossom Music Center (June 30)
Let's go girls: The queen of country-pop makes her big return to Northeast Ohio for her Queen of Me tour, in support of her latest album. $137+, June 30, 7:30 p.m., 1145 W. Steels Corners Road, Cuyahoga Falls, livenation.com
WonderStruck at Lakeland Community College (July 8-9)
Back for another exciting year, WonderStruck switched it up this year with the lineup. Don't miss this chance to cross artists like Khalid, Flo Rida, Nelly and former-Disney stars Aly & Aj from your musical bucket list. $65+, July 8-9, 7700 Clocktower Drive, Kirtland, wonderstruckfest.com
Le Tigre at the Agora (July 17)
A big-time reunion hits the Agora this summer, when electronic punk band Le Tigre reunites for the first time in nearly two decades for its summer tour. $39.50+, July 17, 8 p.m., 5000 Euclid Ave., Cleveland, agoracleveland.com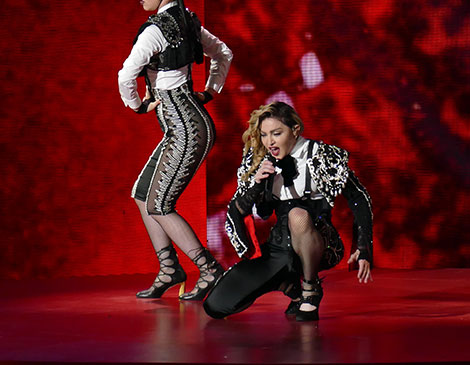 (Photo Courtesy Jonlo168, FlickrUser)
Madonna at Rocket Mortgage FieldHouse (August 2)
"Material Girl," "Hung Up," "Vogue," "Like A Virgin" and other quintessential tunes will be the focus of the Queen of Pop's Greatest Hits tour this summer, set to arrive in Cleveland in August. $90+, Aug. 2, 8:30 p.m., 1 Center Court, Cleveland, rocketmortgagefieldhouse.com
Death Grips at Agora (August 2)
The experimental hip-hop stylings of Death Grips will be on display at the Agora this August, when the trio returns to the stage for the first time since the pandemic started for a comeback tour. $45+, Aug. 2, 9 p.m., 5000 Euclid Ave., Cleveland, agoracleveland.com
Nickelback at Blossom Music Center (August 9)
It's 2023, and we decree it's the year that we all recognize that Nickelback is actually kinda good. Sing along to much-maligned (and also somehow beloved) hits like "Rockstar," "How You Remind Me" and "Someday" on the band's Get Rollin' tour. $36+, Aug. 9, 6:30 p.m., 1145 W. Steels Corners Road, Cuyahoga Falls, livenation.com
Duran Duran at Blossom Music Center (September 10)
Time travel back to the heyday of '80s synth-pop with Duran Duran. The group will bring the latest leg of its Future Past tour to Blossom, marking its first Northeast Ohio show since 2011. $35.50+, Sept. 10, 7 p.m., 1145 W. Steels Corners Road, Cuyahoga Falls, livenation.com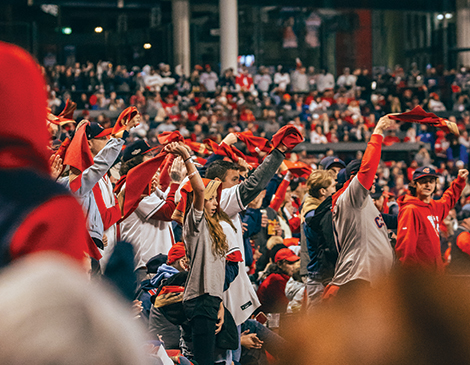 Can't Miss Sports Events
Josh Naylor Jersey Giveaway, Fireworks (May 27)
Cleveland Guardians vs. St. Louis Cardinals; Progressive Field, Cleveland, mlb.com/guardians
Father's Day Extravaganza (June 18)
Lake County Captains vs. West Michigan Whitecaps;Classic Park, Eastlake, milb.com/lake-county

Kaulig Companies Senior Players Golf Championship (July 12-16)
Firestone Country Club, Canton, kauligchampionship.com
2023 NFL Hall of Fame Game (August 3)
Cleveland Browns vs. New York Jets;Tom Benson Hall of Fame, Canton, profootballhof.com
Go Back in Cleveland Baseball History at League Park
On May 1, 1891, Cy Young threw the first pitch of the first game at League Park. For decades thereafter, it was an important stop for Cleveland baseball (football was played there, too). Since 2014, the refurbished League Park has become a cornerstone of the Hough neighborhood and a major destination for local historians and baseball fans. Here are three reasons to check it out.
See Some Vintage "Base Ball"
Teams from across the country play by 19th century rules. The Whiskey Island Shamrocks have adopted League Park as their unofficial home, and play games there throughout summer.
Visit the Baseball Heritage Museum
Started Downtown in 1997, the Baseball Heritage Museum opened in the former team and ticket offices at the corner of East 66th and Lexington streets in 2014. The museum chronicles lesser-known baseball history, such as local sandlot baseball and the Negro Leagues.
See what's happening to the Hough Neighborhood
In 2022, a new Cleveland Public Library branch opened near League Park. Construction is also under way on a new mixed-used project, which should open in the fall. The new space will feature batting cages, an event venue and some exhibition space, as well as office spaces and apartments.
More Info: clevelandmemory.org/league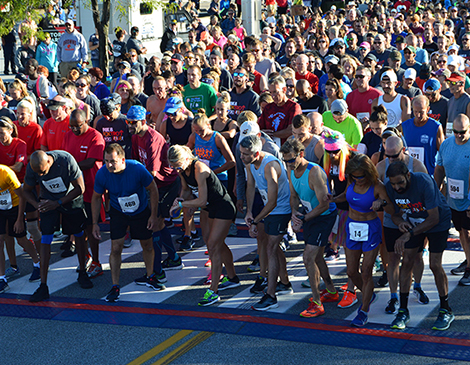 8 Cleveland Races to Run This Summer
Ohio and Erie Canal Park Runs (Every Saturday Morning)
Runners of all levels enjoy 5Ks along the Ohio and Erie Canals during this free morning event. Registration required. parkrun.us
Inside the Park Home Run (June 4)
Let your little ones run the bases at Progressive Field — don't miss home plate as you cross the finish line. runsignup.com
Slavic Village Pierogi Dash (June 4)
Run through the historic Eastern European neighborhood of Superior Avenue and enjoy live entertainment and mouth-watering pierogies. runsignup.com
Rainbow Run (June 10)
The 5K run/walk supports University Hospitals Rainbow Babies & Children's Hospital with a joyful celebration that paints the town — and the runners. rainbowruncleveland.com/event

Towpath Twilight (June 16)
Take in nighttime views of Downtown during runs of various lengths on the Ohio and Erie Canal Towpath. canalwaypartners.com
Around the Beach 5K for Running2BWell (July 22)
Experience the beauty of Lake Erie's shoreline during the Around the Beach 5K hosted by Running2BWell. Following the run, participants can enjoy delicious food, live music, and the chance to win prizes, making this event a truly energizing and entertaining experience. runsignup.com
Hofbrauhaus Half Marathon (August 6)
Celebrate your run with a leisurely post-race stroll through the coolest neighborhoods in town and a raised glass. hofbrauhalf.com
Tri-Cle Rock Roll Run Triathlon (August 12)
This Olympic swim, run and bike course features live entertainment throughout. rockrollrun.com
Suggested: Find out how you can get involved with Cavs DJ Steph Floss's weekly running group.Grab a Bite at These Cleveland Foodie Spots
6 Nostalgic Summer Foods to Try
Honey Hut Ice Cream
Thirteen original flavors include specials that rotate every two weeks. Look out for heavy hitters like banana nut bread and lemon meringue pie at its five locations. gohoneyhut.com
Bearden's Peanut Butter Burger
Topped with melted peanut butter and sweet pickles, this 4-ounce steak burger has been a Rocky River staple for
decades. facebook.com/beardensrockyriver
Dynamite Dawgs Fair Food
No special event is necessary to indulge in childhood bites like giant corndogs ($4), crispy jumbo funnel cakes ($5) and decadent deep-fried Oreos ($5) in Mentor. dynamitedawgs.com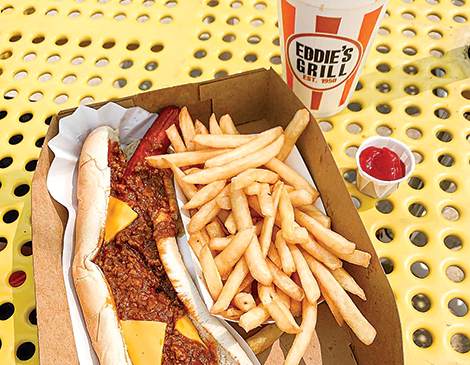 Eddie's Grill Slovenian Sausage
Staffed by three generations of founder Ed Sezon's family, this beloved walk-up spot at Geneva-on-the-Lake has the works. Cool off with a fresh-squeezed lemonade. eddiesgrill.com
Pickle Bill's Lobster House All-You-Can-Eat Seafood
Nothing says summer like Alaskan snow crab ($32.99 per pound), whole Maine lobster ($68.99 per pound) and deep-fried scallops ($17.99). fpicklebills.com
6 Forthcoming Cleveland Restaurants We're Pumped For
A.J. Rocco's (A remodeled bar in a historic Downtown building, 2023)
Banter (A revival of Cleveland's poutine restaurant in Gordon Square, 2023)
Doink's Burgers (From pop-up to brick-and-mortar, the owners of Six Shooter Coffee bring you this new burger joint on Waterloo Road, June)
Fahrenheit (Rocco Whalen moves his longtime eatery Downtown, 2023)
Parlay on Ninth (This sports-themed bar has been rumored to be close for months in the former Panini's location Downtown, TBD)
Patron Saint (A new Italian-themed aperitivo bar in Ohio City, May-June)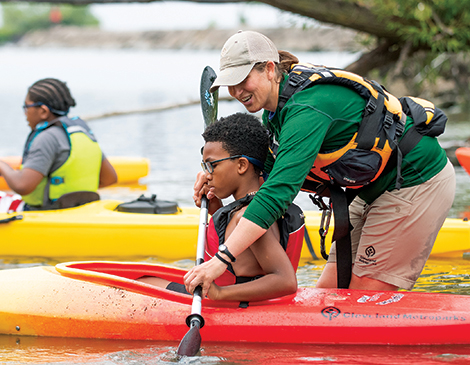 6 Local Camps for the Kiddos
Adventure Camp (Laurel School)
This camp teaches teamwork while offering pre-teens a chance to bike, sale and backpack over the 150-acre Shaker Heights campus. $660-$740, June 12-23, laurelschool.org
Teen Paddlesports Wind and Waves Camp (Garfield)
Traverse winding rivers and open waters on watercrafts, during this Metroparks camp. $165, June 28-30, clevelandmetroparks.com
My Adult and Me (Ohio & Erie Canal Reservation)
This guardian-child camp provides comfort — also hiking, playing and crafting — for the little ones. $100, July 11-13, clevelandmetroparks.com
Sky High Adventure (Gilmour School)
This all-day, adrenaline-filled adventure gives the ninja experience with ziplines and rope climbs. Gather up your courage and take the leap. $400, June 12-16, gilmour.org
Cavs Academy (Various Locations)
Enroll your sports-loving young ones in one of several four-day camps hosted by the Cleveland Cavaliers to sharpen court skills and sportsmanship. $250, various dates, nba.com/cavaliers
Divinity YMCA Day Camp (Parma Heights)
This experience aims to be a kids' home away from home, with a curriculum in everything from arts to STEM. $190-$200,
June 5-Aug. 25, clevelandymca.org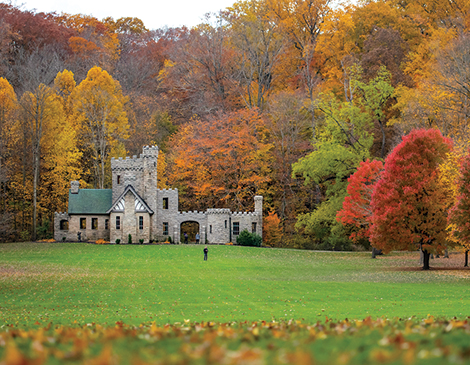 Get Outside in Northeast Ohio Nature
Boating and Floating on Lake Erie and the Cuyahoga River
Float the River
Peacefully glide away from the hustle and bustle of life with this lazy river experience. The full-service outfitter sends groupings of inner tubes on a one-of-a-kind experience. Complete with a shuttle, it's a great fun family outing, romantic getaway or afternoon hang with friends. $25, floattheriver.net
BrewBoat Cleveland
Tap into BrewCLE's pedal-powered cycleboats, which accommodate up to 16 people, or the all-electric, 12-passenger Duffy boats for a memorable summer day. The machines include a coolers, Bluetooth sound systems and ample space to party. $249-$524, brewcle.com
Hinkley Lake Boathouse & Store
Summer is the perfect time to enjoy the great outdoors. This Metroparks-operated shop is the ideal starting point for anyone renting stand-up paddleboards, kayaks and pontoon boats to explore the picturesque lake. $20-$80, clevelandmetroparks.com
Three Northeast Ohio Beaches to Enjoy
Edgewater Beach
The beach in lower Edgewater Park boasts spectacular views of Cleveland and one of the only dog-friendly beach areas. From dawn till dusk, it's the perfect spot for kayaking, volleyball, fishing, picnics and wading into 1,000 feet of swimming access. Need some shade on the 2,400 foot shore? Grab beachside fare, drinks from the outdoor bar or scoops of Honey Hut ice cream at Edgewater Beach House.
Headlands Beach State Park
Ohio's largest natural sand beach provides 35 acres of sand dune habitat, a mile-long paved and wheelchair accessible hiking and biking trails, picnic tables with grills, beach glass hunting, spectacular wildlife and, of course, swimming in Lake Erie. The Dunes State Nature Preserve connects via the hiking trail and offers great birding as well as insight to rare and unique plants like switchgrass, searockets, cocklebur and more.
Huntington Beach
Located in Huntington Reservation, this beach is the lakefront home to educational endeavors, local art, Ohio wildlife and relaxation. The Noshery, a newly built concession stand, features made-to-order crispy walleye sandwiches, craft beer and more. Three-mile trails lead to the nearby Lake Erie Nature & Science Center, with interactive activities for children and a planetarium, and BAYarts, home to galleries, plays and more.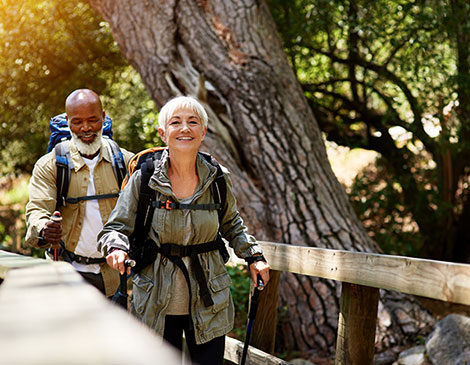 Northeast Ohio Hikes We Love
1.7-mile Woodpecker Way in Acacia Reservation
This trail is one of the longer paved options, but it still makes a great option for those looking for something more accessible. Walk, run, use a wheelchair or bring a bike — whichever way suits your needs.
4.1-Mile NC Bridle Main Loop in North Chagrin Reservation
Rocky and unpaved but scenic, this trek is for the horse-lovers of Northeast Ohio, whether you're completing those four miles on horseback or there on foot to admire.
1.5-mile Paddling Loop in Hinckley Reservation
Splash your way from the Hinckley Lake Boathouse around the flat, leisurely edge of Hinckley Lake.

1.4-mile Rockcliff Spring in Rocky River Reservation
Fitness enthusiasts rejoice, this Cleveland Metroparks app-exclusive trail isn't the longest of the bunch, but boasts several stations for various workouts, adding to its intensity and variety.
4.2-mile Hawthorne Parkway Buckeye Loop in Bedford Reservation
For this hike, you'll have to utilize the Cleveland Metroparks app as the route pieces together portions of the 1,444-mile-long Buckeye Trail.
Cleveland Metroparks
Bird nerds will find a bit of paradise on the 2 1/2-mile-long Hemlock Loop Trail carving its way through the Northwest section of the Brecksville Reservation, where barred owls can be spotted year-round. "Even though they are nocturnal, they will sit in hemlock, oak and spruce trees during the day," says naturalist Jen Brumfield. If you strike out on sightings, slip into the Brecksville Nature Center for a number of programs on select dates. 9000 Chippewa Creek Drive, Brecksville, 440-526-1012, clevelandmetroparks.com

Cuyahoga Valley National Park
Dreaming of hiking Old World trails or climbing a staircase carved right out of The Lord of the Rings? The 2-mile-long Ledges Trail in Cuyahoga Valley National Park might be for you. This beautiful trail is surrounded by deciduous and evergreen forests that lead right up to a Tolkien-esque staircase carved out of rock more than 100 years ago. "It's an area that in some ways doesn't belong here," says park ranger Rebecca Jones. "You come around the corner and think you're in Canada." 405 Truxell Road, Peninsula, 440-717-3890, nps.gov/cuva

Lake Metroparks
The Penitentiary Glen Reservation boasts a variety of hikes, such as the Gorge Rim Loop Trail, which runs nearly a mile down and back through a hemlock forest into a ravine. Keep an eye out for a path to a small waterfall near the northern section of the trail. "It's the hike I recommend the most when people come here, but you can connect it to other trails and just keep going," says park ranger Andy Avram. 8668 Kirtland-Chardon Road, Kirtland, 440-256-1404, lakemetroparks.com

Island Hopping on Lake Erie's Gems
Kelleys Island
The second largest in Lake Erie boasts beautiful beaches and shimmering sunsets. Families spend days playing minigolf, hanging out at the Caddy Shack and indulging in ice cream from Papa T's Deckside Ice Cream. When it's time to settle in for the night, vacationers can find accommodations at the State Park Campground.

South Bass Island (Put-In-Bay)
This well-known vacation spot lets island goers take vintage rides at the Put-In-Bay Antique Car Museum, explore the natural limestone of Perry's Cave or tear up the track at the Put-In-Bay Raceway. Don't miss the Bash on the Bay Aug. 23-24 with Pitbull and Luke Bryan.
Middle Bass Island
The Big Dipper-shaped Middle Bass Island sits among a group of many smaller islands. Beachgoers, and their cars, can travel across Lake Erie on the Miller Ferry that leaves from Catawba. Once on the Island, guests marvel in the antique beauty of Lonz Winery, which features century-old wine making equipment, and an open-air plaza. Accommodations from cabins to camping can be found at the Buck Creek State Park Campground.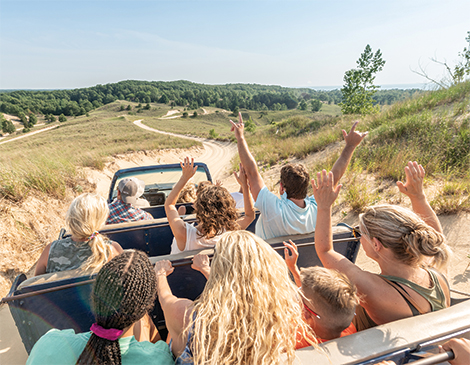 Hit the Road With These Fun Midwest Travel Destinations
Amish Country
Distance from Cleveland: 74 miles
The appeal: cultural experiences,
shopping, dining
Where to start: Berlin, OH
Key summer event: Holmes County Fair, Aug. 7-12
Quirky roadside attraction: World's Largest Cuckoo Clock, Sugarcreek, OH
Where to stay: Carlisle Inn, Sugarcreek
More info: visitamishcountry.com
In Ohio's Holmes County, horse-drawn buggies outnumber cars and a commitment to simplicity, tradition and faith guide daily life. A deep dive into the area's 30,000-strong Swiss-German Amish community starts in Berlin, a charming small town filled with quaint shops and homestyle restaurants. The Amish & Mennonite Heritage Center depicts the struggle for religious freedom in Europe and exile to America.
Niagara Parkway
Distance from Cleveland: 218 miles
The appeal: wine, theater, natural wonders and family fun
Where to start: Niagara Falls, ON
Quirky roadside attraction: The largest floral clock in the world, Niagara Falls, ON
Where to stay: Prince of Wales Hotel, Niagara-on-the-Lake, ON
Key summer event: Canada Day, July 1
More info: visitniagaracanada.com
Ontario's Niagara Parkway, which stretches from Fort Erie to Niagara-on-the-Lake offers an unforgettable approach to one of the most mesmerizing wonders in the world — Niagara Falls. When the late-afternoon sun is shining, a perpetual rainbow dances on the misty water droplets rising from the thundering chasm straddling the U.S. and Canadian border. The excitement builds until you're standing at the edge of Horseshoe Falls at Table Rock Welcome Centre feeling the spray on your skin and the cool wind produced by the sheer force of the Niagara River spilling 180 feet over the brink. There's plenty more in Niagara Falls to keep the whole family happy for days, from a Journey Behind the Falls to the soaring birds-eye view from Skylon Tower.
Hocking Hills
Distance from Cleveland: 182 miles
The appeal: family fun, camping, hiking and nature
Where to start: Logan, OH
Quirky roadside attraction: Pencil Sharpener Museum; Logan, OH (reopening late summer/early fall)
Where to stay: Hocking Hills State Park Lodge & Cabins; Benton Township, OH
Key summer event: Lilyfest, July 14-16
More info: explorehockinghills.com
Venture into southern Ohio and explore the breathtaking natural landscapes along the Hocking Hills Scenic Byway. The scenic route connects the six distinct sectors of Hocking Hills State Park: Ash Cave, Cedar Falls, Cantwell Cliffs, Conkle's Hollow, Rock House and Old Man's Cave. Each offers visitors an unparalleled opportunity to connect with nature and explore caves, cliffs and waterfalls. If you're looking for more amenities, head to the Old Man's Cave area, where you'll find a visitors center, camping, cabins, and the brand new Hocking Hills State Park Lodge. For the first time, the park has an upscale lodging option amid the crisp, fresh air and serene sounds of nature. The centerpiece of the lobby is the sweeping two-story view of the forest.
Michigan's Upper Peninsula
Distance from Cleveland: 440 miles
The appeal: Maritime history, Nature
Where to start: St. Ignace, MI
Quirky roadside attraction: Santa's Workshop, Christmas, MI
Where to stay: Big Bay Point Lighthouse B&B, Big Bay, MI
Key summer event: Lilac Festival, June 9-18 / U.P. State Fair, Aug. 14-20
More info: uptravel.com
Michigan's middle finger points to the Mackinac Bridge, an engineering marvel and the gateway to the off-map Upper Peninsula, a rugged and breathtakingly beautiful part of the state sandwiched between lakes Michigan and Superior. Once you've crossed the five-mile-long suspension bridge, take a ferry from St. Ignace to car-free Mackinac Island, where you'll be transported back in time in a horse-drawn carriage clip-clopping through streets surrounded by Victorian architecture, such as the iconic Grand Hotel. As tempting as it is to stay awhile on the island, the rest of the U.P. beckons with dense forests, scenic shorelines punctuated by historic lighthouses (including one you can sleep in) and small towns loaded with rich maritime history.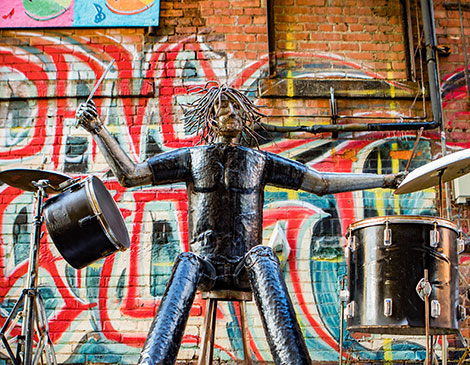 David Grohl Alley, Warren
Travel time from downtown Cleveland: 1 hour, 8 minutes
Give yourself bonus points if you knew Nirvana drummer and Foo Fighters frontman Dave Grohl is from (drumroll): Warren. Grohl was born in the Trumbull County city and lived there until he was 3 years old. In 2009, residents and artists in Warren decided to honor their native rocker, renaming a downtown alleyway "David Grohl Alley," and adorning it with 900-pound drumsticks and a dozen murals, one of which is on the back of Greg Bartholomew's All American Comics. "[Grohl] is one of the godfathers of grunge music," Bartholomew says. "What's grungier than an alley?" Between South Park Avenue and Main Avenue, Warren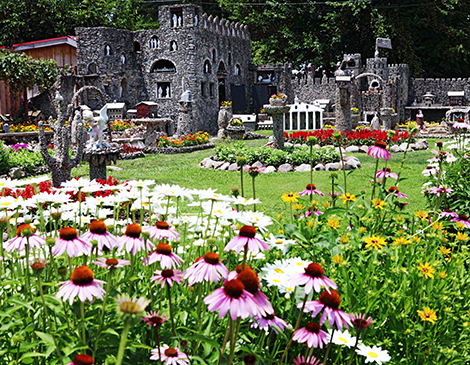 Hartman Rock Garden, Springfield
Travel time from downtown Cleveland: 2 hours, 53 minutes
Whether you classify it as folk art or roadside Americana, Hartman Rock Garden inspires pure fascination. Built by Harry Hartman in his backyard between 1932 and 1939, the site holds more than 50 stone structures, including miniature replicas of Noah's Ark and Betsy Ross' house. The abstract Tree of Life sculpture combines themes of patriotism, religion and education that extend throughout the garden. "It's not modeled on a photo he has," says Kevin Rose, the garden's curator. "It's entirely from his mind. To me, that's when the garden starts to become something special." 1905 Russell Ave., Springfield, hartmanrockgarden.org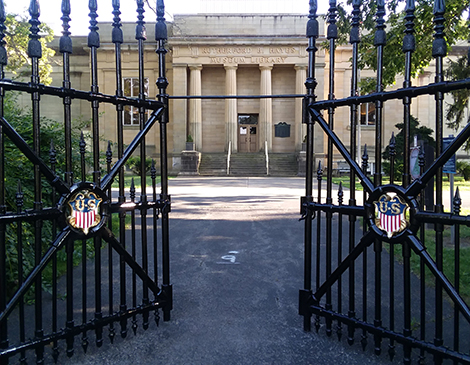 Rutherford B. Hayes Presidential Library & Museums at Spiegel Grove, Fremont
Travel time from downtown Cleveland: 1 hour, 29 minutes
The 19th president's historic home and museum are something to see, but its 25-acre Spiegel Grove setting holds its own wonders. While walking the path, part of which was a well-traveled Native American trail before the estate was built, pay your respects at Hayes' tomb, see five sets of gates originally from the White House and marvel at more than 100 types of trees. "You can really hit a lot of different points of history just walking through this area," says education coordinator Joan Eardly. Spiegel Grove, Fremont, 419-332-2081, rbhayes.org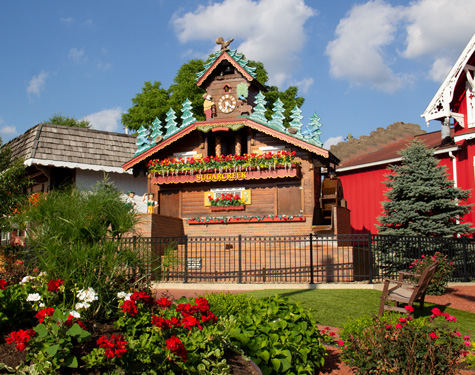 World's Largest Cuckoo Clock, Sugarcreek
Travel time from downtown Cleveland: 1 hour, 35 minutes
One of the most worthwhile stops between Canton and Marietta on Interstate 77 is Sugarcreek, Ohio's own Little Switzerland, known for its museum and alpine-themed shops. But make sure you visit the corner of North Broadway and West Main streets, where every half-hour, the 24-foot-tall cuckoo clock comes to life with music, a robotic five-piece band and a dancing couple. "It's pretty neat to have a clock like that," says Clayton Weller, a city councilman and former mayor, who helped bring the 1972-built clock to Sugarcreek from nearby Wilmot in 2010. "People stop and dance to it and jump up and down. It's nice." 100 N. Broadway St., Sugarcreek
Lake Living in Holland and Saugatuck, Michigan
"The state of Michigan held my childhood ire born from my scarlet-and-gray fandom — even after a decade of Buckeye dominance over the Wolverines. Still, that state up North, with its 3,288 miles of shoreline (second to Alaska), more than 11,000 inlet lakes, 4 million acres of forest, robust legal cannabis program and plateful of award-winning restaurants, breweries and wineries, beckoned." Read more about managing editor Dillon Stewart's trip up North. >>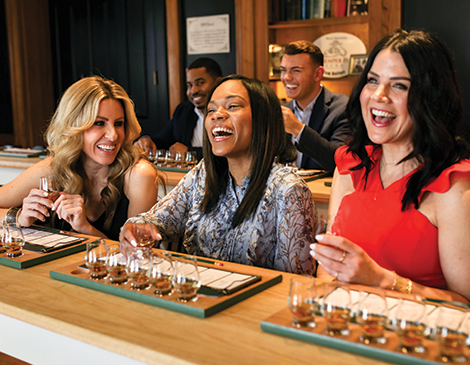 Bourboning on the Kentucky Bourbon Trail
"I've been traveling to Kentucky at least once or twice a year for more than two decades. My grandfather grew up there, so maybe part of me sees it as 'The Old Country.' But more than that, I'm just fascinated with the place. With a culture based on bourbon whiskey, race horses and genteel living, there's simply no other place in the world like it." Read more about travel writer Rich Warren's weekend of bourboning. >>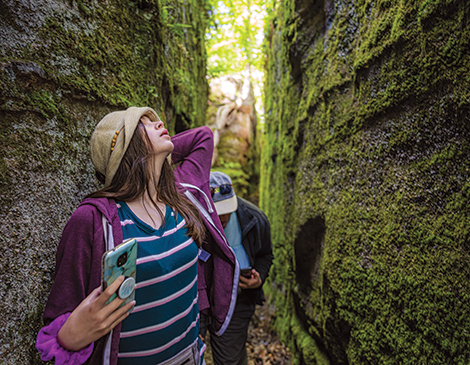 Hiking Up the Allegheny National Forest
"According to some cultural beliefs, rain on your wedding day symbolizes good luck in the marriage. I ask myself if the same could be true for a road trip. After all, it's pouring when my 8-year-old daughter, Kinley, and I pull out of the driveway for a few days in the great outdoors of northwestern Pennsylvania and western New York. I finally get my answer two hours into the journey when the setting sun drops below the dark rain clouds, shining like a fireball through the misty air. A rainbow arcs in front of the car and the figurative pot of gold is a sign that reads, "Welcome to Pennsylvania Wilds," at the opposite end of the highest road bridge in Pennsylvania, which soars 270 feet above the Allegheny River on Interstate 80." Read more about travel writer Laura Watilo Blake and her daughter's trek east. >>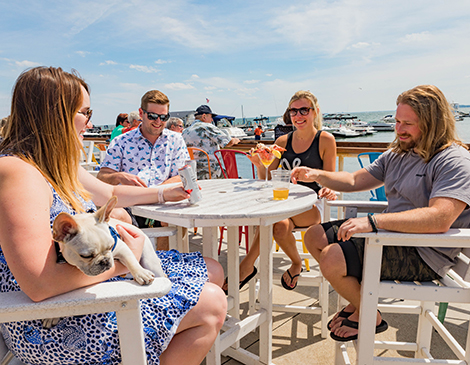 Sips and Snacks

Presque Isle State Park
This Pennsylvania gem boasts beautiful, quiet beaches perfect for either a romantic getaway or family outing. Enjoy a waterfront picnic with views of the city and that other Perry Monument. Biking, horseback riding, birding and hiking top off the fun. Check out the Lady Kate Sunset Boat Tour to get on the water.
Marietta and Ohio River
Marietta was the first permanent settlement in the Northwest Territory. Since then, it has stayed true to its river heritage. Both the Campus Martius and the Ohio River museums explain this important history in detail. The riverfront park offers excellent waterfront views as well as a perfect locale for a summer picnic.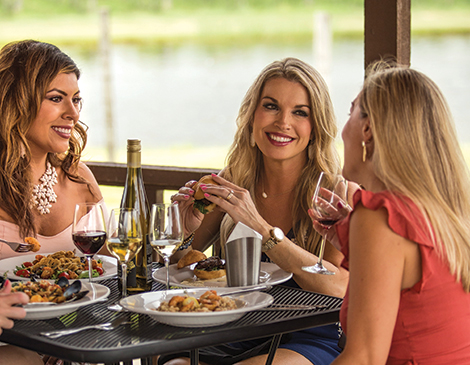 Sips and Snacks
The Ashtabula Wine Trail
Just 5 miles from the lake are 30 wineries and miles of vineyards that provide over half of all grapes grown in Ohio. Rooted in an 80-year family tradition, Ferrante Winery & Ristorante in Geneva is one of the largest wineries on the trail and offers modern tastes, including Italian dishes precisely paired with the drink menu.
Market Street Soda Works
Located in downtown Newark, Ohio, this family-owned soda shop offers over 150 varieties of craft bottled soda ranging from standards like cream soda to wilder options like PB&J. Top off your visit with a trip to the Canal Market District, a farmers market featuring produce and arts-and-crafts vendors.
Dining in Detroit
The Motor City is about more than cars. Joe Ann's BBQ serves up chicken and ribs from its open charcoal pit. Chartreuse Kitchen & Cocktails offers everything from braised rabbit to walleye. Save room for desert and stop by Sister Pie, a renowned Detroit eatery with seasonal pie flavors, including classic cherry.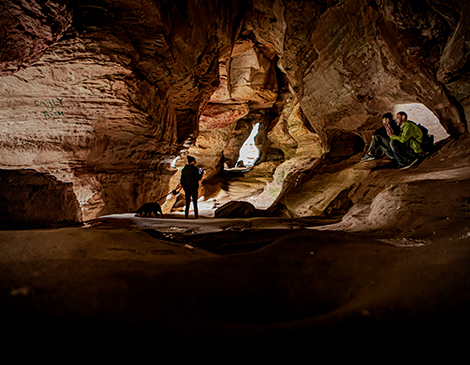 Take to the Trails

West Virginia
The title "almost heaven" is fitting for a state where winding trails meet flowing waterfalls. Cathedral Falls is a top draw, while the Monongahela National Forest offers five waterfalls tucked into the woods. Both the Allegheny and Appalachian trails wind through the state and offer longer hiking journeys.
Hocking Hills
Hocking Hills in Southern Ohio boasts cabins, campsites and over 20 miles of hiking trails. Notable sites include the Old Man's Cave, where rock formations beg to be explored, and the 5-mile Whispering Cave Trail. The park has a variety of cabins, ensuring the adventure does not stop at the end of the trail.
Kokosing Gap Trail
Once a part of the Pennsylvania railroad, this 14-mile trail stretches from Mount Vernon to Danville, cutting through the town of Gambier. Perhaps the most notable part of the trail, however, is the Bridge of Dreams, the second-longest covered bridge in Ohio, bringing travelers over the Mohican River.
Get ahead of the weekend by signing up for our free weekly "In the CLE" newsletter — your guide to fun throughout The Land. Arriving in your inbox every Wednesday, this weekend to-do list fills you in on everything from concerts to museum exhibits — and more. Click here to subscribe.