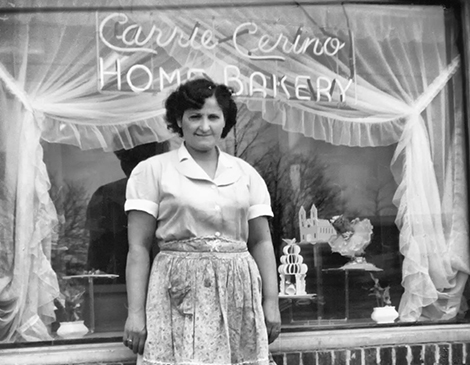 Carrie Cerino's
Oh, the milestones and achievements that were celebrated here. Rehearsal dinners, baby showers, engagement parties, anniversaries and so many more — big and small, public and private. Carrie Cerino's in North Royalton wasn't just a place known for homemade Italian cuisine for more than 57 years, it was a place where families, communities and friends gathered to rejoice in all that was good. What started out as Carrie Cerino's dream and knack for serving her favorites out of the Ridge Road location in 1963 expanded to a restaurant with three dining rooms, two ballrooms and a lounge. Family came first here — with Carrie herself walking around and greeting customers and later, her grandson Carmen and his wife Jo Marie picking up the custom. And tradition remained at the forefront, with the menu rarely changing — a move lauded by its loyal customers who loved the house-made cavatelli and lasagna just the way it was.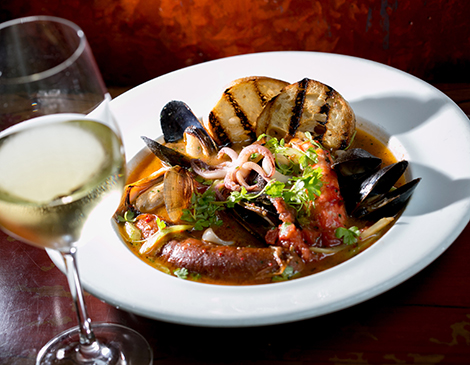 Lola Bistro
It's hard to imagine a time before Michael Symon. He put Cleveland on the culinary map by mastering our Rust Belt ways of cooking and pulling back the curtain on the magic that happens when a chef painstakingly plates decadent dishes with Midwestern finesse. When Lola Bistro first opened in Tremont in 1997, Symon and now-wife Liz built a following. When the duo relocated to East Fourth Street in 2005, they created a sensation. The reinvention of Symon's landmark restaurant not only catapulted the chef into a household name but launched Cleveland into a dining destination. With a boisterous laugh and healthy dose of hometown pride, the Iron Chef made us look differently at pierogies, bologna sandwiches and our local chefs. Lola Bistro was considered the crown jewel of our city's dining scene, all at once feeling extravagant and approachable — with many of its dishes tasting like a love letter to our city.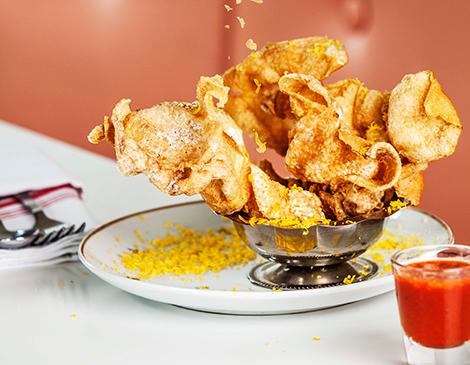 The Plum
In a city where every menu needs a burger, The Plum refused to compromise. While maybe not as longstanding as Lola Bistro or Greenhouse Tavern, chef and co-owner Brett Sawyer's Ohio City eatery was the next phase in Cleveland's dining revolution — proof the Rust Belt could cook just as well as the coasts. Never stuffy, it introduced potato chip fanatics to chickenrones, fried chicken lovers to General Tso's whole chicken and salmon eaters to seafood like whole fried snapper encrusted in corn flour, herbs and lemon. And how about a side of caviar or smoked trout roe while you're at it? The ever-changing entree menu ensured no two dinners were ever the same, and the famed happy hour snack menu kept old favorites on tap and elevated dishes cheap and accessible. You weren't fine dining but eating well and having fun doing it. Its legacy lives on through Sawyer's Good Company burger joint and Heart of Gold, owner Jonah Oryszak's fast-casual neighborhood bar concept in the same Lorain Avenue space. But The Plum will be sorely missed.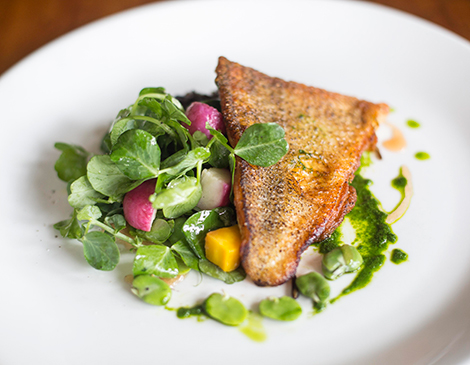 Spice Kitchen & Bar
The concept of farm-to-table dining had been around for years when Ben Bebenroth opened Spice Kitchen & Bar in 2012. But Bebenroth, with his boyish smile and trucker hat, made it feel cool. At West 58th Street and Detroit Avenue in Gordon Square, the chef and his New American restaurant grew and evolved over time — first with a menu that changed weekly based on what was in season. Then Bebenroth planted a small garden at the restaurant, pickling and canning along the way. In 2014, he purchased a 13-acre farm in the Cuyahoga Valley National Park, where radishes, turnips, microgreens, butternut squash, garlic, eggs and honey — just to name a few — served as inspiration. Bebenroth took what the land gave him and turned it into something exceptional and fleeting. When you ate here, you knew you had to commit each bite of that smoked rib-eye with fennel and carrot slaw to memory before it was gone forever.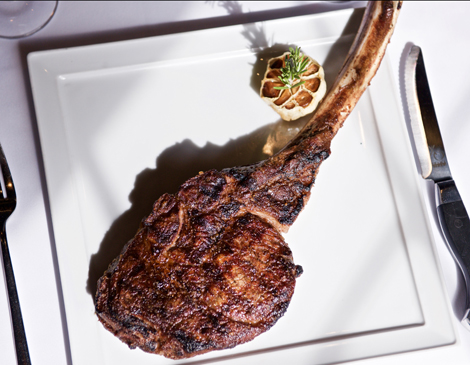 XO Prime Steaks
It was a rite of passage for young downtown professionals scoring their first grown-up paycheck — a nice steak dinner at XO Prime Steaks. Since the Warehouse District spot opened in 2003, it was not only a restaurant where you could impress clients during a business lunch, it was the place to be seen on weekends. Even celebrities such as Kanye West, Monica, Iman Shumpert, Machine Gun Kelly and Stipe Miocic dined there. It was all thanks to owner Zdenko Zovki's vision, which created a buzzworthy ambiance mixed with a top-notch menu of steaks and seafood. Everything from the filet mignon to lobster tails and grilled lamb was executed to perfection so that regardless of who you were — famous or not — you felt like you were getting five-star treatment.
If you enjoyed this story, dig in to the rest of May's Best Restaurants issue below.
How Cleveland Is Eating Now
From fried chicken, casual pop-up options and new local chefs to watch, the Cleveland food scene is finding new ways to thrive. Plus, the up-and-coming chefs we're most excited about. Read More >>
Cleveland 10 Best New Restaurants
From pizzas to tacos, New American comfort food, tightly packed sushi and decadent multicourse meals, these restaurants have made a lasting impression over the past year. Read More >>
An Ode To 5 Restaurants We'll Miss
From iconic downtown spots to a trailblazing New American joint to family favorites, these restaurants lost during our pandemic year have forever left a more. Read More >>
How 5 Dining Spots Expertly Pivoted During The Pandemic
By creating more diverse menus that travel well, doubling down on their communities and rebranding all together, these Northeast Ohio restaurants found new ways to do what they do best. Read More >>
How Cleveland Restaurants Have Adapted To The Demand For Casual Dining
Gusto's Seafood & Chicken, Cilantro Taqueria, Domo Yakitori & Sushi and Citizen Pie Roman Cafe are elevating quick, comfortable eats. Read More >>
Ghost Kitchens' Small Footprints And Huge Ambitions Take Cleveland By Storm
The COVID-19 pandemic jumpstarts the ghost kitchen trend in Cleveland with options such as Good Meal Jane and Amba. Read More >>
Local Restaurants Expand And Experiment With Vegan Offerings
From GoBuddhaMeals' walnut taco bowls to The Vegan Club's fettucine Alfredo, we highlight four unique vegan dishes created by local kitchens. Read More >>
Pop-Up Eateries Thrive In The COVID-19 Era
The Roaming Biscuit and FatBoy Sammies are among area pop-ups finding success. Read More >>
Cleveland's Fried Chicken Craze Is Here To Stay
White House Chicken, Angie's Soul Cafe and others offer up unique fried chicken options that comfort and inspire. Read More >>
Chefs To Watch
Laura Jerina-Potts Takes A Detailed Approach To Desserts
Thyme Table's pastry chef has been serving up intricate delicacies and sweets for the last three years. Read More >>
Jarrett Mines Eager To Leave His Mark With Cleveland's Filter
With the opening of the new Warehouse District restaurant, the former personal chef is ready to wow the city with his interactive dishes. Read More >>
Vinnie Cimino's New Immigrant Son Brewery Menu Pays Homage To His Ancestors
The 'quasi-nomadic' chef is settling down with a new Lakewood brewery menu inspired by light, communal, immigrant-inspired fare. Read More >>
Tiwanna Scott-Williams' Homemade-Style Comfort Food Shines At Pearl's Kitchen
A former nurse, chef Tiwanna Scott-Williams tells us why she's ready to take Cleveland by storm with her homecooked, comfort-food style. Read More >>
Jose Melendez's Twisted Taino Expertly Blends Caribbean And Latin Flavors
A Sauce the City Food Hall staple, Twisted Taino is expanding to a second location in Parma that will house catering, carryout and delivery services. Read More >>