The Plum, one of Cleveland's most exciting, creative and interesting restaurants, has permanently closed just before its fifth anniversary and after a winterlong shutdown.
"When you have to tell your team for the second time in a year that you have to shut down, it just really makes you think about everything," says chef and co-owner Brett Sawyer, who reopened the restaurant last summer with a takeout and patio smokehouse menu. He says personnel changes, most notably chef Vince Thomascik leaving the restaurant industry all together, were also a factor. "A huge part of our business, especially on weekends, was out-of-town guests, first timers, special occasions, things that aren't really a part of the business right now."
While maybe not as long standing as The Greenhouse Tavern or Lola Bistro, the loss of The Plum hits the Cleveland dining landscape just as hard. The modern Ohio City eatery burst onto the scene in 2016 with an eclectic small plates and entree menu deserving of the championship city we were. From crispy chicken skin (chickenrones) and confit chicken feet to whole fish and chicken, seafood dips and creamed spelt, the dishes pushed Cleveland diners forward without seeming stuffy and while still presenting familiar flavors and packages.
This spirit earned The Plum the category-defying spot Best New Restaurant in 2017.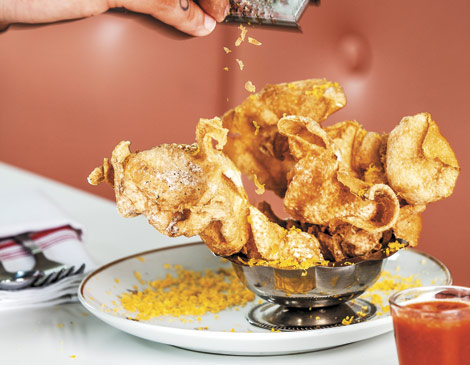 But that spirit will also live on, Sawyer says. Good Company, which he'll now focus on exclusively, already brings a Plum-esque approach to burgers and wings, and he's hoping to expand its offerings when the Battery Park restaurant reopens in, hopefully, late April or early May. Around the same time, the restaurant group hopes to reopen the former Plum space as Heart of Gold, a neighborhood bar concept run by co-owner Jonah Oryszak. In the meantime, Kate's Good Fish Company, a collaboration between Good Company and Kate's Fish in the West Side Market, is elevating fish fry season.
"It's the Wild West out there," says Sawyer. "We get to decide what the future of restaurants are going to be right now, and I think trying to focus on too many things at once can really be a detriment to the business."
We talked to Sawyer about what The Plum meant to the Cleveland dining scene.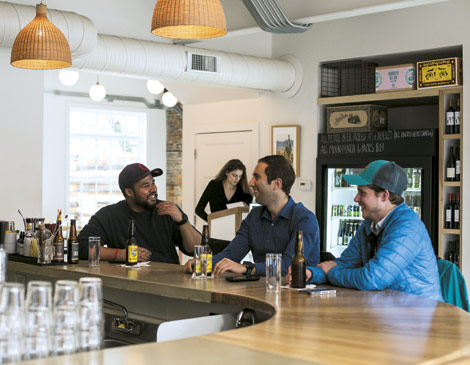 What do you think Plum's legacy will be?
What we set out to do was just kind of open minds a little bit in Cleveland and just try to come with a little bit of a fresh attitude and a fresh view of what food could be in the city of Cleveland. We wanted to take people out of their comfort zone without really pushing them too hard or having to teach them anything. I hope that we were able to inspire other restaurants and new places to step out of their comfort zone a little bit and try some things that maybe people thought wouldn't work or you won't be able to get away with here. And I hope that people just remember it is a really wonderful place to be with friends and family.
Do you think The Plum spirit remains in Good Company and will be in Heart of Gold?
You know, I'm not going anywhere. No matter what restaurant I'm running, my idea is to take what we started at The Plum and continue to push boundaries. I absolutely feel The Plum spirit was part of us opening Good Company. I think you're going to see even more of that spirit in the reopening in many ways, whether it be service, some of the aesthetic touch ups we're planning or on the new menu that we'll be putting out when the time comes. Obviously the Good Boy and the burgers and wings aren't going anywhere, but I'm excited about what I'm going to be able to do to push the food at Good Company forward and infuse a little more of The Plum spirit into what we do there.No matter which of our restaurants you're at, we want to give people that experience that they can't get somewhere else.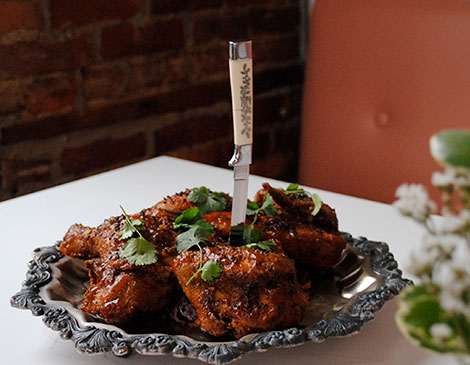 What will be your best memory of The Plum era?
There are so many. Some of the chefs that came through the door to eat were some of my heroes on the national level. I would also say creating Plummer Time Good Vibes Cookout, which was our benefit event for the National Alliance on Mental Illness that we did for two years, was just so fun for us. We got to invite our restaurant friends from around the country to raise money for something that's near and dear to me. It was kind of thrown together, and it went really well and we had a lot of fun. A bunch of cooks on grills, people drinking beer, probably my favorite way to cook is barefoot outside in the sun while drinking a nice cider or cold beer. But we've also had so many great team members over the years. So many talented people. So many restaurants try, but we really created a familial vibe.