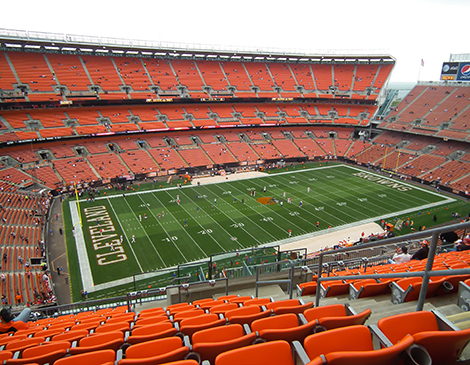 20 Things You Need To Know About The 2020 Cleveland Browns
The Browns season kicks off this Sunday and whether you're ready for not, here's 20 things you need to know from when the Brownies will play in primetime to how many fans we might see in the stands to which teammates are having a mullet contest and more.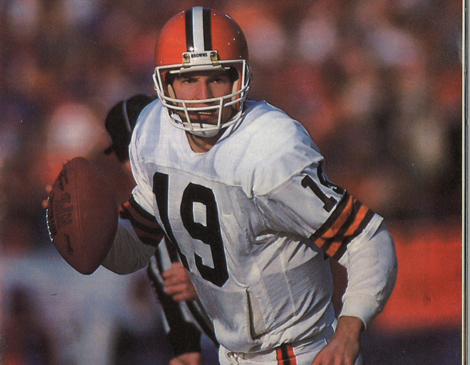 Relive Some Of The Greatest Browns Moments
Bummed there was no preseason to get you pumped for the brown and orange? Binge-watch these five full Cleveland Browns games that showcase pivotal moments in the football team's history.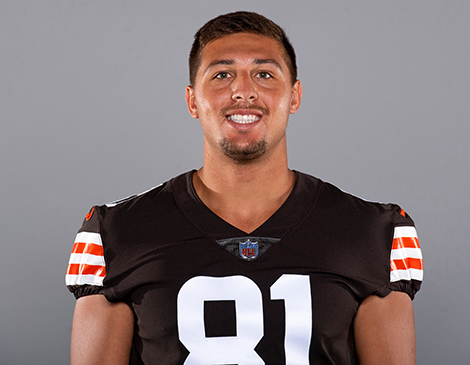 Get To Know New Tight End Austin Hooper
The former Atlanta Falcon should play a starring role into the Browns offense this season — he even quarantined with Baker Mayfield during the offseason to build chemistry. Here's five things you need to know about No. 81.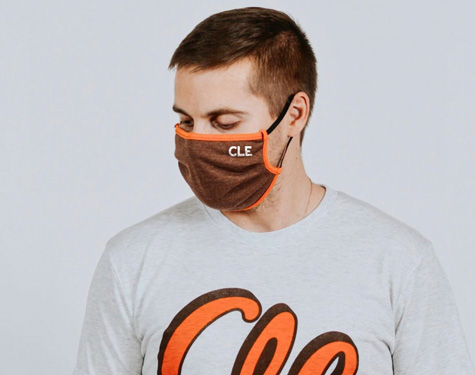 The Best Cleveland Browns T-Shirts, Masks, Socks And More
We've collected our favorite hoodies, masks and gear for the 2020 season so getting ready for game day is as smooth as a Baker Mayfield touchdown pass to OBJ.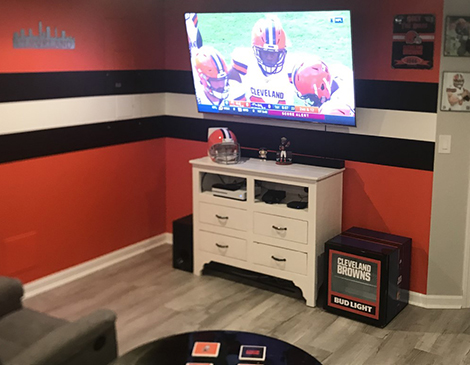 Turn Your Man Cave Into A Dawg Pound Paradise
Go inside Cleveland Browns fan Luke Rowan's basement where he's created an at-home tribute to the Brownies by replicating the look of a Browns helmet, adding top-notch memorabilia and more.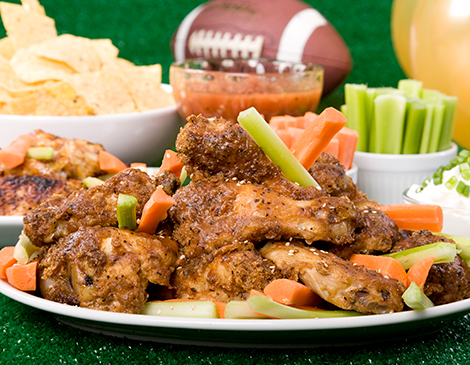 Rocco Whalen Helps Us Score A Touchdown In The Kitchen
From chicken wings to roasted veggies to game-day cocktails, the chef and owner of Fahrenheit gives you the tools to spice up your Sunday spread.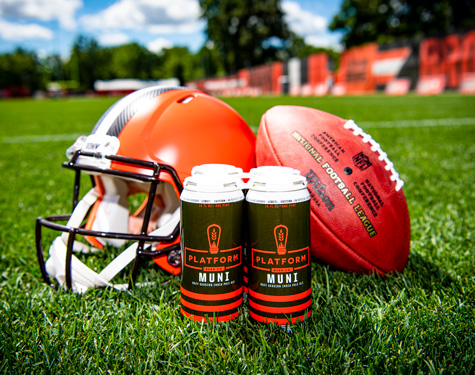 Kick Off The NFL Season With One Of These Browns Beers
While tailgating from the Muni Lot is a no-go this season, we'll be cracking open a beer from Great Lakes Brewing Co., the Butcher and the Brewer and Platform Beer Co. this Sunday — all three brews that were inspired by the Browns.
Three Big Browns Questions We're Asking This Season
Like every other fan, we'll be watching for Baker Mayfield to step up this year. But we're also keeping a close eye on the offensive line and looking to see who will be a leader on the defense this season.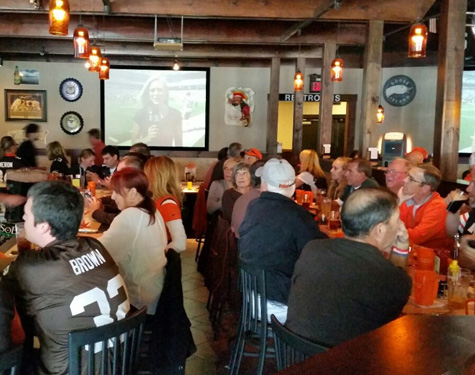 How A Cincinnati Browns Backer Bar Cheers On The Brownies
Cin-Day Lucky Dawg Browns Backer club president Kurt Boveington says you're still a member of the Dawg Pound no matter where you're at this Sunday.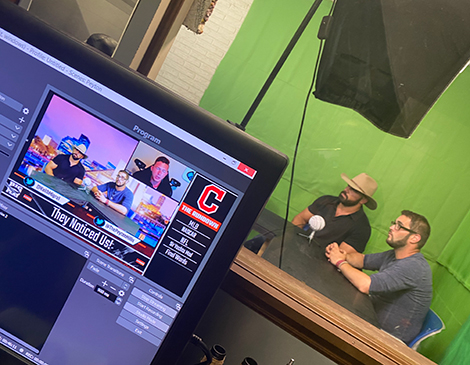 Three Podcasts To Get You Hyped For This Season
There's enough of sports talk radio out there to fill FirstEnergy Stadium. But if you're looking for some new hot takes and a fun listen as you WFH, give one of these original podcasts a listen.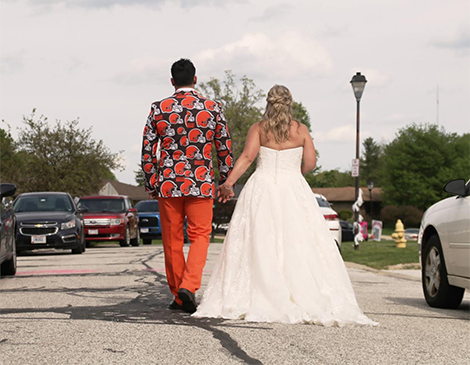 How One Fan Honored His Favorite Team In A Special Way
Joseph Aude, who famously wore a Browns-inspired suit coat to last year's Kentucky Derby, pay tribute to the Cleveland Browns earlier this year when he tied the knot with his wife, Sarah.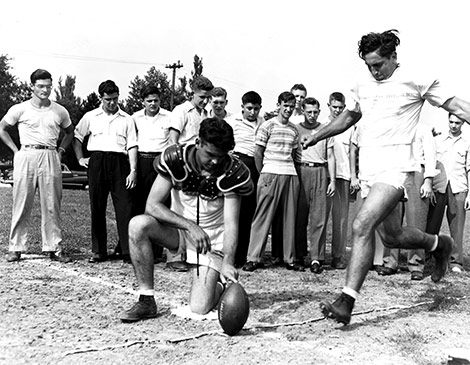 1947: Behind The NFL's Lou Groza Rule
This kicking technique used by Lou "The Toe" Groza and Otto Graham was so affective it was outlawed — but that's not the only way the Cleveland Browns legends shaped football history.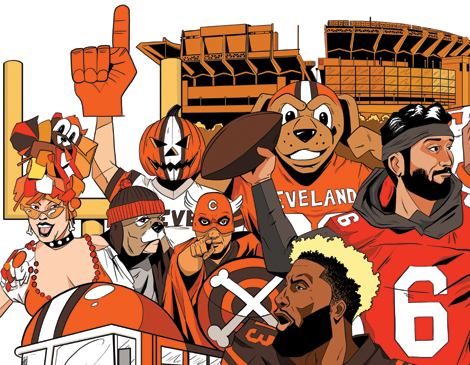 The Hype Of 2019: Read Last Year's Essential Cleveland Browns Fan Guide
If you want to step back in time and remember where we were at a year ago: jazzed about the OBJ-Mayfield chemistry, thinking we might go...all...the...way and just linger in what could have been a little longer, give our 2019 fan guide a read. While our SuperBowl dreams were dashed, we're still fans of tales from legends Jim Donovan, Joe Thomas and Eric Metcalf.