Where To Go: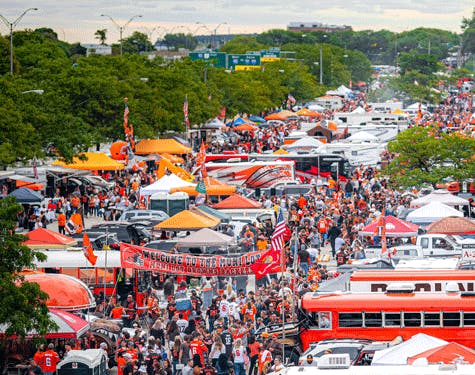 A Clevelanders' First Trip To The Muni Lot
One writer shares how his teenage trip to the NFL's most infamous parking lot was a coming of age moment that gave him his Cleveland Browns fan cred. Read up on the tradition behind the Muni Lot.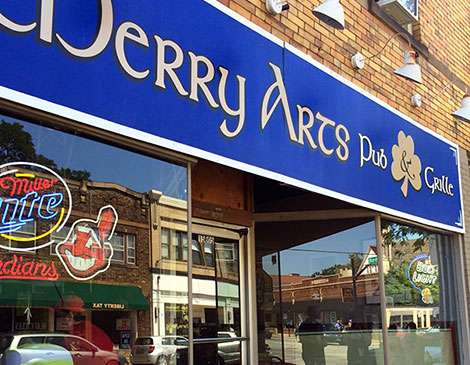 The 18 Best Bars To Watch The Cleveland Browns
From East Fourth Street to West Sixth to hidden gems, here's where we're watching the Browns games this season. Plus, four suburban bars we love.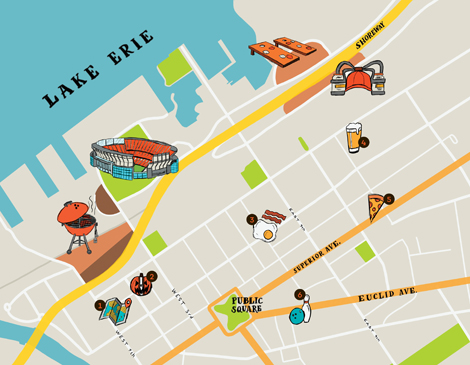 Best Places To Tailgate Cleveland Browns Games
From the Pit to the Muni Lot, find the perfect downtown pregame spot for every kind of Browns fan. Plus, the dos and don'ts of tailgating. Here's how to find a lot for everyone.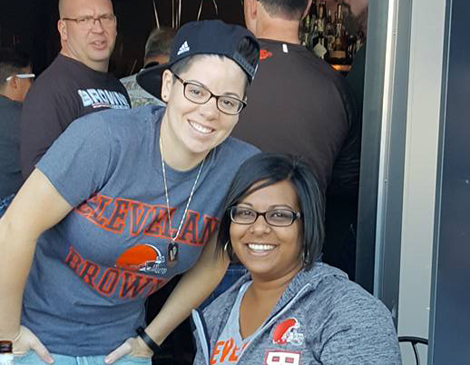 Sunday Funday With Twist Social Club's Browns Backers Chapter
The LGBTQ bar's Browns Backers with a Twist puts the fun in football Sundays. Find out what the West Side club is up to for the season.
What To Bring: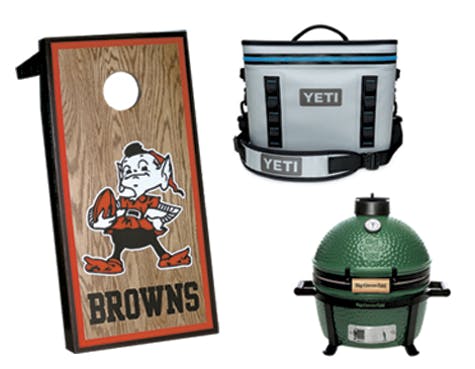 Must-Have Items To Tailgate Like An All-Pro
You need more than just a case of beer for a great tailgate. From the perfect grill to cornhole boards and a beer cooler, don't head to the lot without these items.
Why You Need To Try OnTop Ball Toss At Your Next Tailgate
The game, created by Shaker Height resident Bob Schirmer, is the perfect chance for you to showcase your clutch gene. Here's how to play.
Brown and Orange Legends: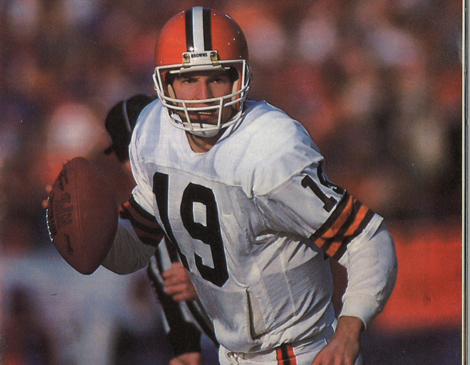 Jim Donovan On Life As The Voice Of The Browns — The play-by-play announcer shares the lessons he's learned after 20 years as the voice of the Browns.
(From The Archives: Sept. 1988): The Reluctant Redeemer — Bernie Kosar is much more than the Browns' quarterback. He is the city's salvation from its bum national image. It's a role that he, too, is struggling to cope with.
Eric Metcalf's Electrifying Plays Cemented His Place in Browns Lore — Nearly 30 years after his NFL debut, Metcalf talks about always considering himself a Brown and more.
Dawg Pound Vet Talks Browns Fandom — Vince "D. Dawg" Erwin's first game was a memorable one.
Dog Face's 3 Tips To Dawg Pound Glory — Make the most of the famed FirstEnergy Stadium Section with these pro tips from Denny "Dog Face" Kochever.
Meet #TheBrownsMobile — Season ticket holder Aaron Scott's new Browns-covered tailgate RV got the magazine cover treatment.