The Last Page (Best New Restaurant)
The Last Page is hard to wrap your head around.
A chef trio — culinary director Jordan Rolleston, head of culinary Brad Race and executive chef Logan Abbe — delivers a concise modern American menu that teems with Asian influence, such as in the Broken Egg Fried Rice ($18), a towering half-dome of rice and kimchi served with an egg yolk on top, or the whole branzino ($40), a mild white fish served atop a sweet Thai chili jam.
Yet, the truffle orecchiette ($24) and the Australian lamb chops ($38) with eggplant puree, labneh and house-made grilled pita are highlights that would fit on any Italian or Mediterranean menu.
They all come out together in a choose-your-own-adventure table share. "I love the idea of progression of flavor," says Race. "Every bite should be as exciting as the first bite."
Beverage director Angelica Sbai's cocktails served with smoke or bubbles might seem gimmicky until the infused flavors shoot up your nose and totally alter the drink's flavor profile.
Most surprisingly, it's in a shopping center. In the suburbs. And it's cool — like really cool. "I feel like being in Pinecrest and in the suburbs gave us freedom in a way," says marketing director Tessa Rolleston. "We didn't feel like we had to meet some expectation that wasn't us anyway." thelastpagerestaurant.com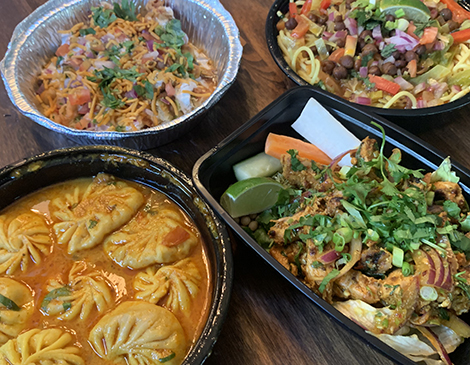 Cafe Everest
Mo' momos, please. This West Park eatery has quickly become one of Cleveland's best spots for these veggie- or chicken-stuffed soup dumplings, which we enjoy in the jhol ($9.99), a spicy broth. But there are stunners across the Nepalese and Indian menu, too. cafeeverest.com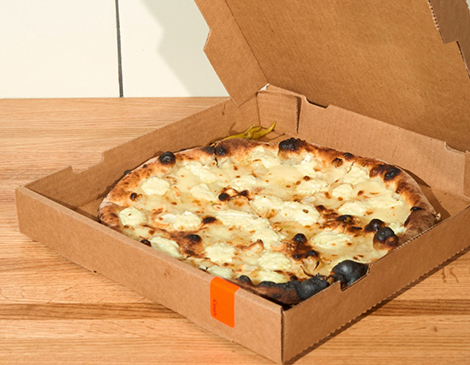 Cent's Pizza and Goods
Imagine if Tim Burton and Wes Anderson opened a pizza joint. Chef Vincent Morelli's pink-hued spot has become a magnet for Cleveland's creatives thanks to its free spirited, yet perfectly executed, concept and wood-fired 'zas that turn tradition on its head. centspizza.com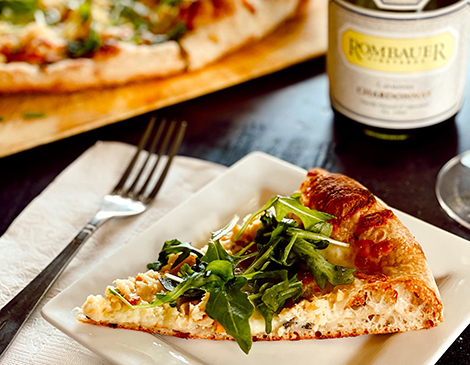 Chatty's Pizzeria
Bay Villagers are a tight-knit bunch, so it's no surprise Matthew Harlan's pizza joint, known for its burrata-topped pizza and a view of the Cleveland Metroparks Huntington Reservation, has been packed since it opened last year. chattyspizzeria.com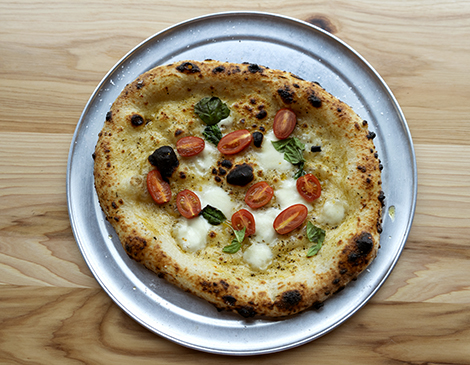 Etalian
Eddie Tancredi, whose Distill Table won our Best New Restaurant in 2019, is back with a picturesque wood-fired pizza joint in a historic brick building with a view of the Chagrin Falls waterfalls. etalianpizza.com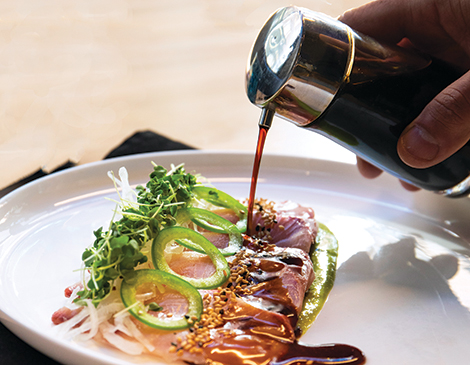 Goma
Yeah, you can experience chef Dante Boccuzzi's sushi at Ginko. But the stir fry, tobanyaki and other dishes from the wok station and hot kitchen set this East Fourth Street Japanese fusion restaurant apart from its Tremont sister. gomarestaurant.com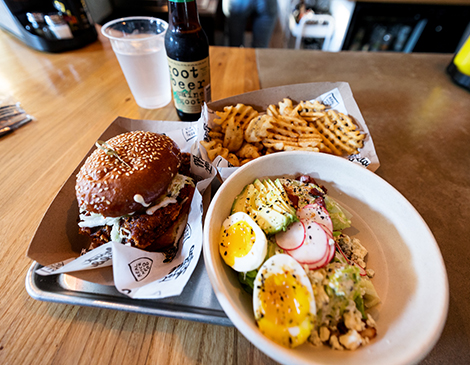 Heart of Gold
Chef Adam Bauer took over the hip Ohio City spot formerly belonging to The Plum, one of our all-time favorite restaurants, in 2021. What started as a burger joint slowly morphed into so much more. heartofgoldcle.com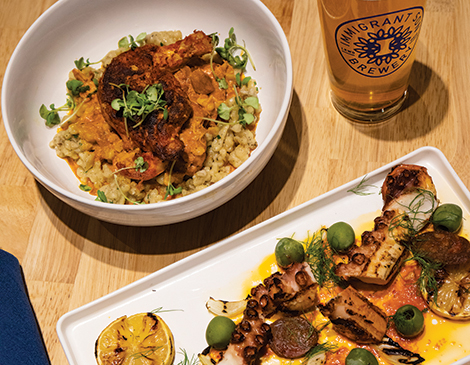 Immigrant Son Brewery
Andrew Revy's ode to his Hungarian roots in west Lakewood proved worth the wait thanks to old-world ales and global cuisine. immigrantsonbrewing.com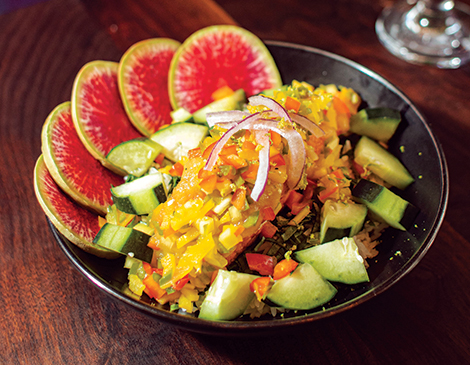 Lulo Kitchen & Juice Bar
Part cafe, part speakeasy — the West Ninth Street restaurant from Stefhanie and Mario Montoya offers a South American fusion menu of colorful rice bowls and fresh juices. lulocleveland.com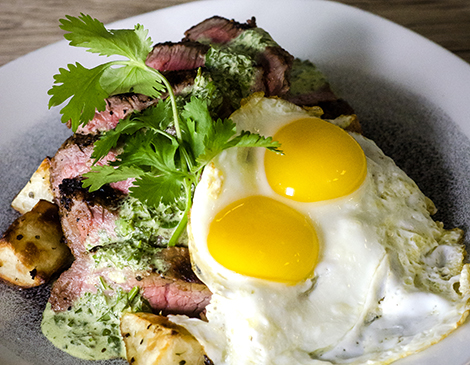 The Spot on Lakeshore
Is fine dining brunch a thing? If so, chef Zachary Bond, formerly of Zack Bruell's Table 45, does it best in Mentor. thespotonlakeshore.com
Our full list of 25 Best Restaurants and reader-voted Silver Spoon Awards is your guide to Cleveland's best bites.