As the 156-year-old holiday Juneteenth approaches, the significance of June 19 means more now than ever with an increased spotlight on racial equality in the U.S. The holiday, which is celebrated annually, is a day to commemorate and honor the emancipation of slaves in the United States.
On June 19, 1865, Union Army General Gordon Granger announced the emancipation of slaves in Texas. The Emancipation Proclamation of 1863 had outlawed slavery in a number of states, but due to low numbers of Union troops in Texas, the Proclamation was not steadily enforced until Granger's declaration. Slavery was still practiced in Delaware and Kentucky until the ratification of the Thirteenth Amendment in December 1865, which abolished slavery across the country.
"Juneteenth is the point at which people who were still enslaved in the state of Texas became aware that they actually had been freed by the Emancipation Proclamation," says Danielle Sydnor, president of the NAACP, Cleveland. "It was the point at which they totally understood that they were free, so an annual celebration really ensued."
Along with acknowledging the emancipation of slaves on Juneteenth, Sydnor also highlights that this day is important because even when legislation is passed, some people are still not treated equally in this country.
"We have to always be thoughtful when we create new forms of legislation and when we try to create progress that we do the work to make sure that everyone actually benefits from what we are trying to accomplish," says Sydnor.
Celebrations of Juneteenth date back to the 1860s, where members of the community would celebrate by hosting church gatherings, barbecues, games, fishing and listening to stories from elders. Many organizations have held Juneteenth-related events in Cleveland, including the African American Cultural Garden, University Circle at the History Center, the NAACP, who hosted a Freedom Walk last year, and Karamu House, who hosted a virtual performance last year called Freedom on Juneteenth. While all these events help acknowledge Juneteenth and the importance of the day, Sydnor adds that it is also important to acknowledge that in order for people to truly be free, all people need economic equity and economic parity.
"It does us no good, in my opinion, to just be celebrating these holidays without also saying, 'What are we doing to change the environment that people in our city can still live in these kinds of conditions?'" Sydnor says. "I am encouraging all organizations that are doing anything around Juneteenth to also make sure that they're thinking about how they're using their platforms and their voices to impact and affect change for the people that are most impacted by what we are celebrating in the holiday."
This year, the new Cleveland Juneteenth Freedom Fest will be hosted downtown by Downtown Cleveland Alliance, Ingenuity Cleveland and Karamu House. The event will feature a headline act of two Grammy award-winning Black female artists, as well as a vendor's village, that will give small businesses and community partners the opportunity to pop-up and showcase their programs for free.
"This gives businesses and vendors an opportunity to be present and be introduced to the larger community," says Tony Sias, president and CEO of Karamu House. "The Cleveland Juneteenth Freedom Fest will help to educate and activate the community around the importance of the holiday and allows people to come and celebrate using arts and culture as that vehicle. This is the opportunity for the community to come together as one, in a central location."
Juneteenth is not considered a national holiday in the United States. Only three states do not recognize Juneteenth as a holiday, including Hawaii, North Dakota and South Dakota. Several presidents have presented proclamations recognizing the holiday, and Cuyahoga County Executive Armond Budish is pushing to make Juneteenth a paid holiday for county employees. Still, much work needs to be done.
"I don't see the value in [Juneteenth] being a holiday without some conversation about reparations or financial reform or something that's going to help to level the playing field for Black people," Sydnor says. "Otherwise, it is performative, and I don't think it gets us to where we need to be."
In honor of this year's holiday, we've developed a list of innovative and inspirational Black musicians, authors, chefs and boutique owners worth visiting right now.
MUSIC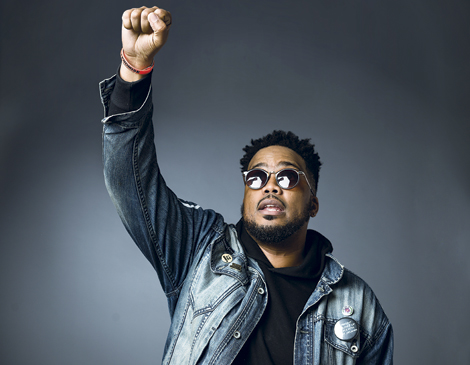 Archie Green
The rapper and producer creates hip-hop music that spreads awareness on mental illness. Green has battled with clinical depression, and his song "Layers" talks about overcoming his own struggles with mental illness. His mental health awareness program, Peel Dem Layers Back, aims to end the stigma against mental illness.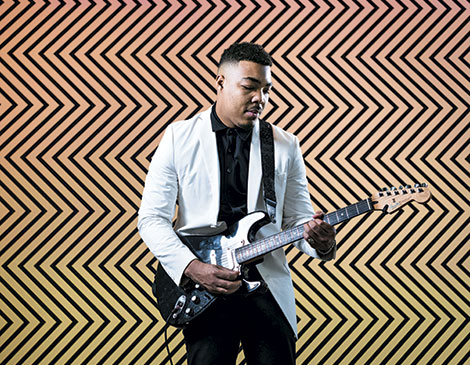 Marcus Alan Ward
Marcus Alan Ward is a singer, songwriter and producer hailing from Cleveland. His musical genres include psychedelic pop, funk, R&B, disco and more. His 2014 debut album, Last Night I Grew Tentacles, is an innovative electronic/alt rock/soul concept album rooted in science fiction, space exploration and quantum physics.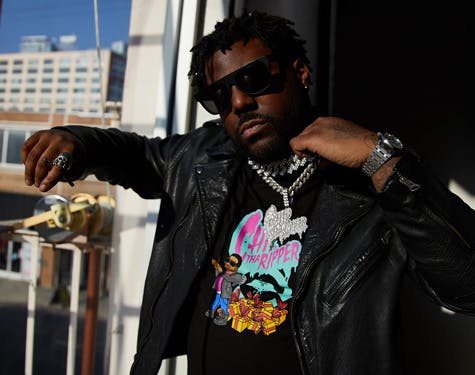 Chip tha Ripper
Charles Jawanzaa Worth, also known as King Chip and Chip tha Ripper, is a rapper raised in East Cleveland. With a background in Southern hip-hop, he frequently collaborates with Ohio native Kid Cudi. Listen to Chip tha Ripper's 2009 mixtape called The Cleveland Show, named after the animated sitcom.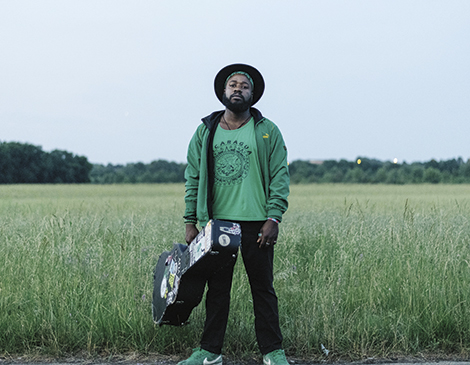 Jul Big Green
Julien Raymond Huntley, or Jul Big Green, is a singer, musician, songwriter, actor and audio producer that's developed a passion for music. With a focus on indie pop and hip-hop, his song "Dancing in the Moonlight" describes the joy and serenity associated with listening to music.
AUTHORS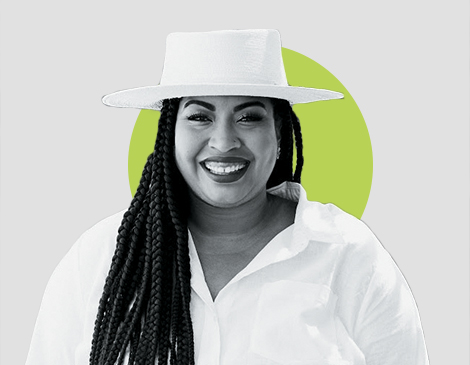 Rachel Cargle
With nearly 2 million Instagram followers, Rachel Cargle is a powerhouse in fighting against racism. The author, speaker and anti-racism activist from Green opened Elizabeth's Bookshop & Writing Centre in Akron last year. For an informative read, check out Cargle's article in Harper's Bazaar, "Why You Need to Stop Saying 'All Lives Matter.'"
Caron Wykle
Caron Wykle is a musical theater performer, author and ballroom dancer from Shaker Heights. In her 2020 book The Last Green Leaf, the main character, Petey, is excited to learn how he and his fellow leaf friends will change into bright colors when fall arrives. As the seasons change, and Petey looks the same, he realizes it is OK to appear different from everyone else.
Dominique Kizer
This East Cleveland native wrote a book with the goal of motivating young Black girls to fall in love with their natural hair. Released last year, Kinky Hair, Don't Care was inspired by her own hair journey when at 4 years old, she had her hair chemically straightened.
Kevin Latimer
This poet and playwright was the co editor-in-chief of Barnhouse Journal. His recent poems can be found in Jubilat, Poetry Northwest, Passages North and others. Read his poem Mirage, which explores death, family and grief.
Quartez Harris
Quartez Harris is a poet and educator from Cleveland. His collection We Made It To School Alive, was inspired by his time as a second-grade teacher and describes the difficulties Black and Brown students face in urban public schools while detailing his own experiences as a teacher in an urban public school district.
Ali Black
Ali Black's poem "Kinsman," she won the 2016 Academy of American Poets University & College Poetry Prize and is a powerful poem that discusses the pain and aftermath of losing a child to gun violence.
CHEFS/FOOD-RELATED INDIVIDUALS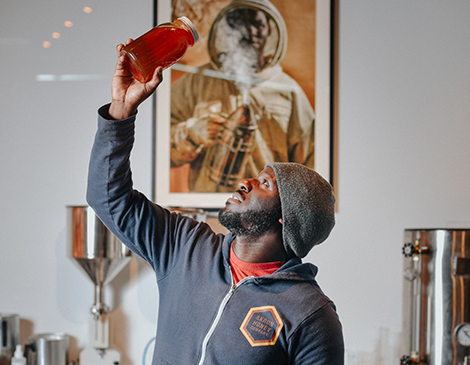 Brent Wesley
The entrepreneur, beekeeper and owner of Akron Honey started beekeeping in 2013 as a way to explore his curiosity surrounding agriculture and opportunity. He has since built three apiaries across Akron and has harvested more than 3,320 pounds of honey, selling nearly 1,090 pounds of honey to consumers nationwide. Try Akron Honey's Habanero Hot Honey, (11 ounces, $15) a hot honey comprised of the habanero chili pepper.

Tiwanna Scott-Williams
As one of Cleveland's up-and-coming chefs, Scott-Williams is registered nurse who owns PearlFlower Catering. PearlFlower offers a breakfast, brunch, lunch and barbecue menu, and also specializes in wedding buffet dinners. Try her spinach salad ($13.50), which includes spinach, grilled chicken, candied pecans, strawberries, red onion and poppy seed dressing.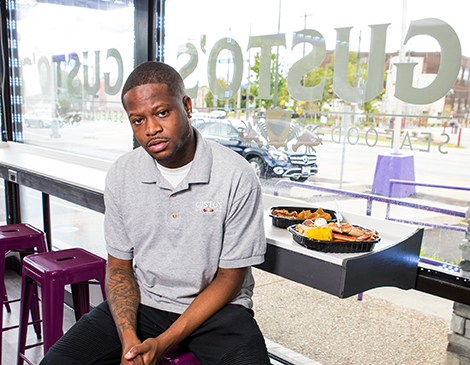 William Johnson
William Johnson is an East Cleveland rapper better known as Pooh Gutta and also operates Gusto's Seafood & Chicken. Johnson first created his Gusto Sweet & Spicy Sauce, a tangy and sweet combination of condiments, while playing around in his grandma Eva's kitchen when he was 10. Try their lobster tail plate ($20.40), which includes a 4-ounce lobster tail (fried or pan-seared) served with three hush puppies and your choice of sides (french fries, lobster bites, coleslaw, corn, jambalaya, rice, eight hush puppies, broccoli, mac & cheese, candied yams or collard greens.)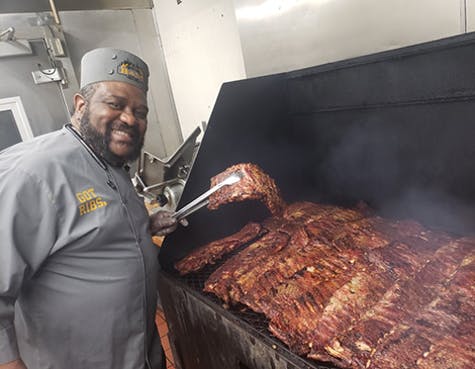 Greg Beckham
Greg Beckham is the owner of Beckham's B&M BBQ in Cleveland, Akron and Maple Heights. Beckham's father opened Beckham's B&M BBQ in 1958. By 1970, a then seven-year-old Beckham was flipping ribs in his dad's restaurant. Try their full slab pork dinner ($26), which includes two bones, one large coleslaw and one large fry.
ARTISANS/BOUTIQUE OWNERS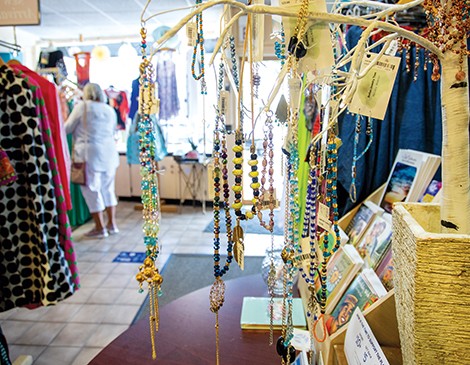 Lisa McGuthry
Lisa McGuthry opened Our Favorite Things Boutique in 2012. McGuthry found inspiration for the name of the clothing boutique from one of her favorite celebrities, Oprah, who puts out a list each year of her favorite things. Try on the Lila Jewel-Neck Top ($64), a very soft, lightweight knit top with a detailed ruffled cuff and pocket.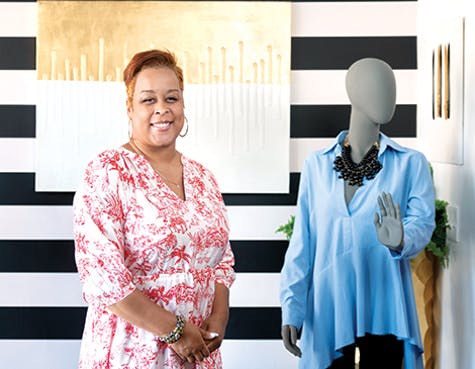 Anaija Scott
The owner of Blanc Boutique in Cleveland Heights opened the store in 2015 and sells form-fitting dresses, big-sleeved blouses and a plethora of plus-size options. Try on the Cleopatra Pleated Dress ($73), which comes with a yellow or red belt, and is a lightweight pleated trench snake-printed dress with a front button closure and pockets.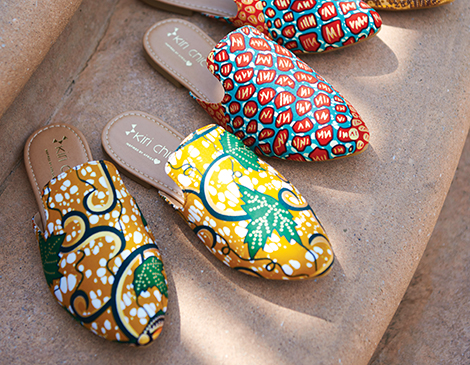 Odi Emembolu
The owner of Kiri Chic aims to bring his Nigerian roots to Cleveland. After moving from Nigeria to attend Notre Dame College in 2001, Emembolu started Kiri Chic in 2017 with the goal of bringing the color and culture of Africa to the city. Try on the Adaeze Mules ($65), an easy, fashionable slip-on shoe which comes in nine prints.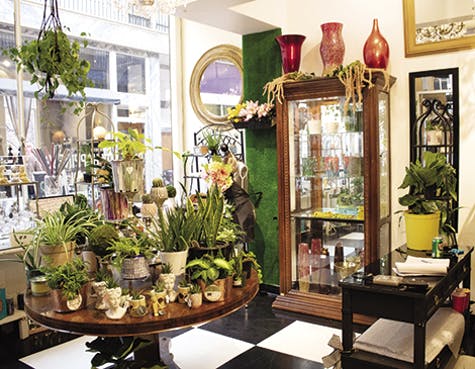 Hikia "Coco" Dixon
Hikia "Coco" Dixon founded Coco's Chalky Paints two years ago and has now expanded to include a plant shop, Coco's Plants, which she opened shortly after the pandemic started. Buy her Chalky Powder, ($10, 1 quart, or $30, 1 gallon) which can be added to paint to give furniture an antique look.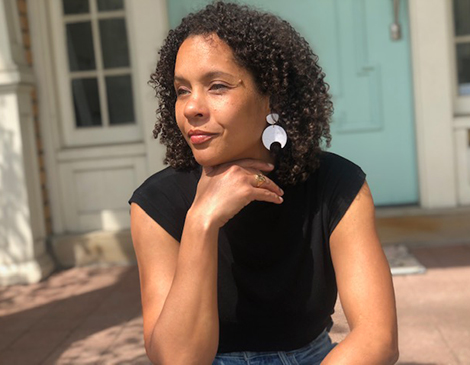 Alicia Zeigler Costello
As the owner of Noble Fawn Jewelry, Alicia Zeigler Costello started her line after making earrings as Christmas gifts. After studying ceramics at Ohio State University and completing her master's in art therapy at Ursuline College, Zeigler Costello wanted to create her own colorful designs. Try on her Mia in Harley earrings ($20) lightweight polymer clay earrings in navy and ecru checkerboard.