Greg Beckham's father opened local chain Beckham's B&M Bar-B-Que in 1958. By 1970, a then seven-year-old Beckham was standing on a chair flipping ribs in his dad's restaurant. "It has been my life, absolutely," he says. "When I knew my dad was going to work, I would hide under the backseat of his car until we got close to the restaurant. I would come up from under there, and he would have to take me." Beckham shares his three-step process for great 'cue. More Info: facebook.com/BeckhamsBMBarbque

Marinate on this. Good barbecue is tender and juicy, but achieving that can be tricky. Marinating the meat allows it to soak up the flavor from your spices and the moisture from the marinade. While salt, pepper and water will work just fine, Beckham says Worcestershire sauce is a great option. But he stresses that there's more to it than just placing the beef or chicken in the marinade. "Take a knife and poke holes in the [meat]. Season with salt, pepper or steak blend seasoning. Let it marinate," he says. "The holes allow the marinade to soak into the meat."

Smoke 'em. If you have a smoker, use it. If not, there is still a way to achieve that smoky flavor, especially for ribs. After the ribs have marinated for two to three hours, Beckham recommends putting the ribs on the grill for 35-40 minutes over indirect heat, flipping them every 10 minutes. He suggests a charcoal grill with the addition of chips of apple or cherry wood. "If [you] don't have wood, chop up some onions, garlic and maybe a few bay leaves in water," he says. "Soak them and put them right on the fire, right on the charcoal. The seasoning will come up through the smoke."

Slow down. After marinating and smoking, it's time to turn on the oven. For brisket, turn the temperature to 350 degrees and cook for five hours in a deep pan covered in tin foil. "The brisket will come out tender and seasoned," Beckham says. At the five-hour mark, pour barbecue sauce on it, then put it back in uncovered with the sauce and bake for another 30 minutes. For ribs, Beckham suggests wrapping them in foil, and baking for one hour at 350 degrees. After that, take the foil off, glaze it with sauce and finish it off in the oven for a few more minutes. "Baking in the oven is what really tenderizes it the most," he says.
Looking for more BBQ and grill tips? Check out these articles from Northeast Ohio chefs.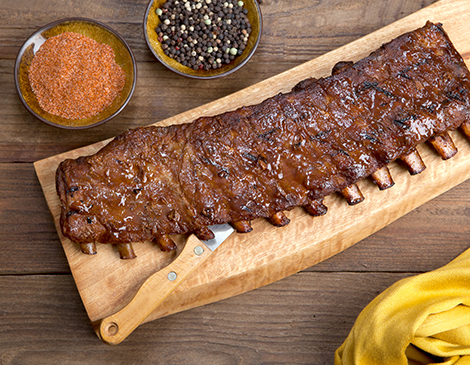 A Clevelander's Guide To Cooking Ribs
Whether you smoke 'em, grill 'em or oven-bake 'em, the experts from Sauce the City, Saucisson and more help you turn your rib game up a notch. Read More >>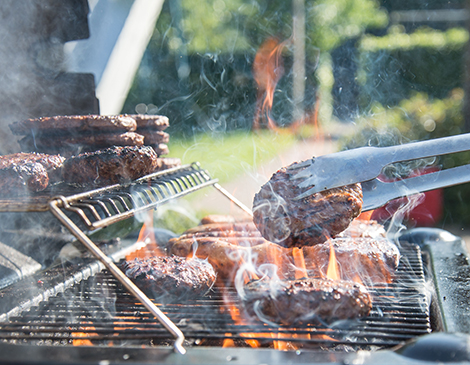 A Clevelander's Guide To Grilling Out
Experts from Red, the Steakhouse, Flying Fig and more teach us how to build the perfect burger and more. Plus, the local spices that will take your meat, fish and more to the next level. Read More >>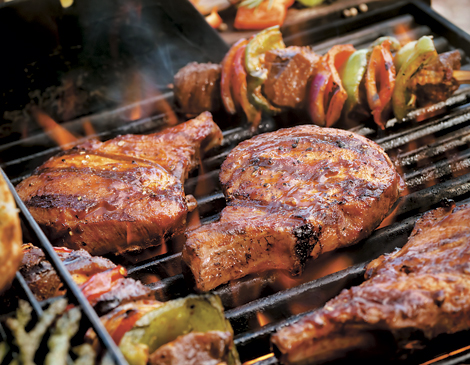 5 Pro Tips To Remember When Grilling And Barbecuing
Fahrenheit owner Rocco Whalen unveils his secrets to the perfect hot dog, burger and more. "Everyone has burned something at one point but it's not brain surgery," says Whalen, who shows us how to pick the right grill, not overcook, find the hot spot and more. Read More >>