There's space for everything at Rebuilders Xchange. Row after row of salvaged doors, sinks and cabinets — rescued and brought here by a faithful group of more than 200 vendors — fill 70,000 square feet of the former Osborn Industrial Complex on East 53rd Street. "There's still life in these pieces," says Jessica Davis, founder of Rebuilders Xchange. Whether artisan, remodeler or Pinterest-inspired do-it-yourselfer, you can find a spark among the industrial wares and oddities. A wrought iron and stained glass elevator from a Cleveland Heights home, for example, could be converted into a personal reading nook. Lockers filled with more than 850 doorknobs, which range from $9 to $50 per knob, could add a turn of authenticity to a home restoration project or be repurposed into an artistic coat rack. "To see what people transform this stuff into is amazing," Davis says.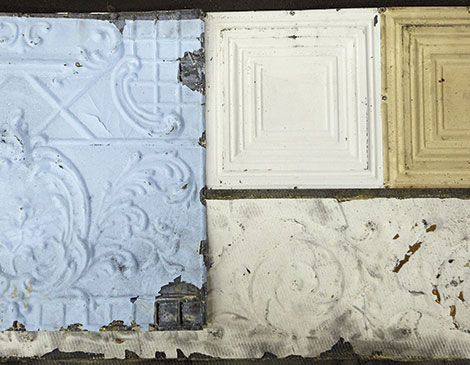 Copper ceiling tiles ($6-$10 per square foot) There are about 600 square feet of salvaged copper ceiling tiles on the floor of the warehouse, some of which were meticulously removed from a church in Fremont, Ohio. "You could literally do a full other ceiling with it," says Jessica Davis. Yet, she suggests repurposing these turn-of-the-century tiles' ornate filigree and three-dimensional effects to create a vintage headboard either in one pattern or by mixing and matching colors and designs from the knee-high stack.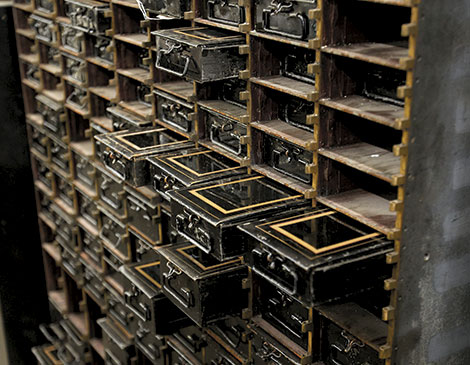 Black safety deposit boxes ($9.99 each) Varying in size, these tin safety deposit boxes once protected valuables in an Old Brooklyn bank. "We get stuff from banks, libraries and churches," says Davis. "They're institutions that don't exist in the same way anymore." Clients have repurposed them as hanging planters and even outdoor tables. Painted a glossy black with gold trim, the waterproof boxes can be conjoined to add both function (store your outdoor flatware and accessories inside for easy access) and flair to your patio.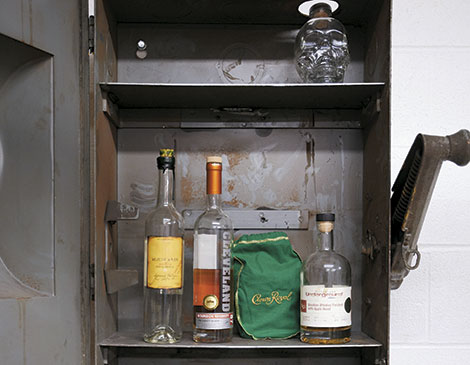 Industrial breaker box ($10-$80) Always on the lookout for remnants from the past, Rebuilders Xchange and its vendors have a keen eye for what can be repurposed. The 2-by-3-foot box was rescued by a salvage crew demolishing a former factory. "Instead of scraping these, [the vendor] has an eye for it," Davis says. "He knew someone could use this." While it took some elbow grease, Davis even reworked one into an eye-catching liquor cabinet.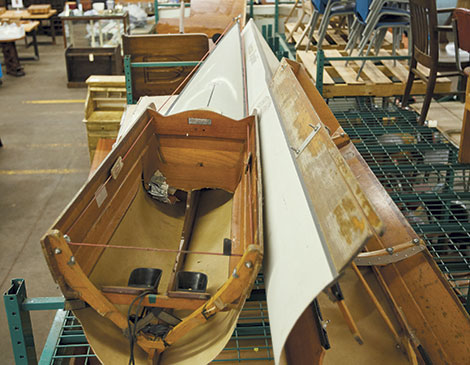 Rowing shell ($1,500) The eight-person shell, cut into seven pieces, once belonged to John Carroll University's rowing team. "It's a bit ridiculous," Davis says. "Every day it's something weird and different." While bringing a boat indoors may seem like taking a fish out of water, the pieces still have their innards and could easily be transformed into a unique bookshelf for those with some inspiration and resourcefulness.