Cary and Brent Zimmerman have come to expect the question: "Now that you've started a family, aren't you going to move out of downtown?"
"I don't understand the concept of why would we live in the suburbs," Brent says. "I don't want to drive every single day of my life. It doesn't make any sense to me."
Instead, Cary walks five minutes to her job as an associate attorney at Walter & Haverfield. Brent bikes to Saucy Brew Works, the Ohio City brewpub where he's co-owner. He's also a founder and CEO of a real estate investment firm specializing in the cannabis industry.
In winter, Cary and Brent take their 3-year-old son, Remy, to the museums of University Circle. In summer, they let him play in the Public Square fountain or run on the green grass of Mall B. It's the perfect place, notes Brent, for the one thing downtown still sorely needs — a playground.
"The concentration of activity within a 5-mile radius of our house is amazing," Cary says. "If we were in the 'burbs, we'd be loading up in the car. By the time you get there, it's an effort."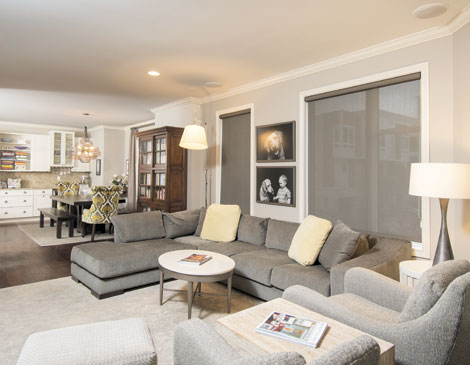 When they return home, they're still in the middle of it all. Their three-story townhome is part of the Zaremba Homes-built Avenue Townhomes development on Superior Avenue and East 13th Street. On a clear day, they can sit on their rooftop deck and catch glimpses of the lake, although Remy's favorite thing to look for is passing fire trucks from Fire House No. 1 just down the street. "It's an event when he sees one," Cary notes.
Their home is light and airy with clean lines while still being cozy thanks to the plush cream-colored sectional, framed photographs, warm wood floors and walls painted in Benjamin Moore's mocha cream. The living room opens to the kitchen and dining area, where a light fixture made of recycled swirling metal adds a little edge to the decor.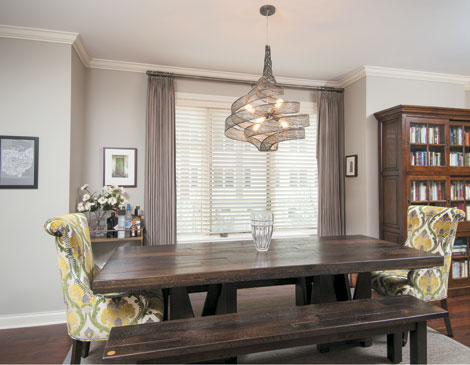 Brent was the first person to buy and move into the 20-home first phase of the development in 2007. Zaremba Homes expects to break ground for the next phase — 36 townhomes, ranging in size from 1,600 to 2,200 square feet — sometime this spring.
"There is no new for-sale construction available downtown," says Lisa Saffle, director of marketing and sales for Zaremba Homes. "If you want to buy downtown right now, your only option is a rehabbed condo."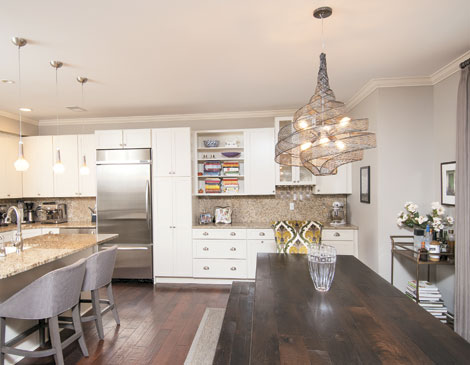 The Zimmermans say that almost all of their neighbors have children — and dogs, which reminds Brent of the one other thing he thinks downtown needs. "There's over 1,000 dogs downtown," he says. "It'd be great to have dog care."
Before they had Remy, Brent bought investment property on the water in Bratenahl. "Just in case," Brent says. "I wish I never did because I still own it. Honestly, we would like to stay downtown in perpetuity."