There's many factors that go into one's dream home: maybe a modern kitchen where you can make your morning coffee, a back patio ready for entertaining and a great school system. Once you decide what you want, then comes the tough part — finding it.

In today's strong seller's market, there's a pent-up demand for housing because there are more buyers than homes for sale. "We have 60% of the typical inventory and buyers are backed up," says Judy Gorbett Darwal, broker and owner of Re/Max Trinity and president of the Akron Cleveland Association of Realtors.

But the lack of homes isn't something new to our area. The low inventory is a five-year trend that realtors have noticed. "We are in need of new construction, and one of the reasons we lack inventory is because people have nothing new to look at right now," Darwal says. "New home construction has become very expensive."

So, how do you find the right home for you in a market that's low on housing supply, high in buyer demand and shows no signs of slowing this season?

Stay On Budget. If there's a universal factor that determines whether a home is a true fit, it's budget. If you overextend yourself in a bidding war, the home is not right for you because it costs more than you expected to pay. So, before you hit the market, spend time evaluating how much you can really spend on a monthly mortgage payment, plus home maintenance.

"Review your current budget and how much you can increase it to pay for additional housing needs," says Michelle Green of HER Realtors Michelle Green Professional Group. "For example, if you are upgrading from a 1,200-square-foot home to one that's 2,500 square feet, you'll have higher utility expenses and taxes. You need to factor in these costs while budgeting for everything else you need to pay for in life."

Buyers should get a loan pre-approval — and recognize that the maximum amount is not necessarily your ideal home price. Understandably, in this competitive market, buyers can be tempted to push their budgets so their offer will look better than others.

"You should not lose sleep over the number you offer," Green says. "It should be affordable and allow you to have the same lifestyle."

Spend time with a mortgage lender and consult with a financial adviser if you need more assistance determining the best home budget for you. Keith Davis, financial management specialist at Neighborhood Housing Services of Greater Cleveland, suggests starting with your current rent or mortgage cost as a baseline. For example, if your monthly cost for housing is $800, a mortgage calculator will help you identify the price of a home with a similar monthly payment.

Then, plan for a down payment — ideally, 20%, Darwal says — and closing costs, which are between 2% to 5% of the purchase price. Buyers should expect to pay for the general home inspection, too. That cost can range from $300 to $500, depending on the size of the home. Also, factor in a budget for moving expenses and any immediate changes you might want to make to a home, such as painting walls.

Weigh Pros and Cons. You can tear down wallpaper and replace flooring — but you can't uproot a home and plant it in a new location. You can expand a home with a property that offers room to grow, but you can't stop the city from altering a public transportation line you depended on to commute to work.

Bottom line is, there are aspects of a home you can alter as well as factors you cannot change. When determining what makes a home the best for you, focus on what you can't control: location, taxes, transportation, school ratings or infrastructure such as a nearby retention pond, gas well or high-tension lines.

"You can fix a home's decor but you can't change issues like community planning that can impact a home's value," says Carl DeMusz, president and CEO at Yes-MLS, formerly the Northern Ohio Regional Multiple Listing Service.

In reality, there is no "perfect" home, but there are plenty of homes that will meet your base criteria. Say you want a home that has a patio and fenced-in backyard, but you find a house that suits your budget, has the floor plan you prefer and is in the community where you want to live.

"If we have a house that meets 90% of your needs, the rest can become projects you do to make it your perfect home," Green says.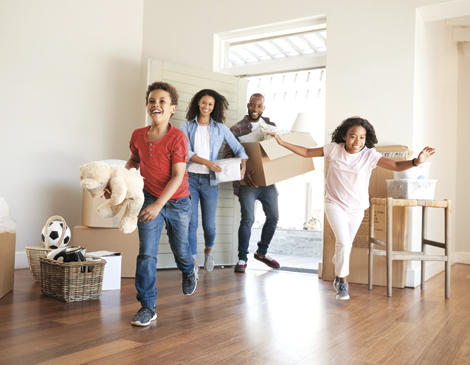 Make an Informed Decision. Homes are selling in days — sometimes even hours. Good listings don't sit on the market for long. So, streamline your search and spend time pursuing listings that align with your needs.

DeMusz suggests tapping into yes-mls.com and its Homesnap app, one of the real estate industry's national search portals that includes the same accurate, real-time information real estate agents use to identify listings for clients. Yes-MLS members can set up buyers with access to the MLS Client Portal. "These tools allow buyers to have access to all listings and facilitates communications from buyers to email or text their [agent] for quick answers and even offers," DeMusz says.

Timing is everything in this market. DeMusz says spring and fall are the busiest selling times of the year, so buyers can expect to pay more during these hot seasons. Summer and winter tend to be a bit slower, so if you have the luxury of time and the patience to wait out the rush, you could get the advantage of paying less.

However, with lack of inventory in this seller's market, Darwal and her team are not seeing a slow-down anytime soon. To make the most of showings and determine which homes are worth a look, she encourages people to use the MLS Client Portal, and also check out listings on Google Earth to see what a listing's pictures might not reveal, such as a retention pond near the backyard or a nearby railroad.

Even if you feel pressured to submit an offer and crunched for time, do press the pause button long enough to complete due diligence, including getting a general home inspection. "In this market, we are seeing how quickly we can close and how clean of a contract we can write to make it as attractive as possible," Green says, "but we never advise waiving a home inspection to get a house."