In Beachwood, the streets feel peaceful and calm next to local businesses abuzz with activity. Folks manicure their lawns along tree-lined boulevards. Eager shoppers storm the mall seeking the latest fashion trends — or perhaps a buttercream macaron from a nearby bakery. Add a deep, cultural history to that cozy-yet-lively environment and it's no wonder Beachwood earned the title of "Best Place to Live" this year. Whether you're raising a family or trying to bebop from park to store to art gallery, this idyllic community has something for everyone.
1. Preston's H.O.P.E Playground. This park takes the childhood game of "house" to a new level. Alongside the usual swing sets and sandpits stands a miniature village of split-level "buildings" — where kids can take up the mantle of town barber, banker, firefighter and more — connected by a series of accessible walkways. Dedicated to the memory of Preston, a local boy who learned to thrive while living with spinal muscular atrophy, the park provides an accommodating, wheelchair-accessible space for "children with all levels of abilities and disabilities.
2. Coffee and sugar. La Place at Beachwood Place provides a haven for sweet-toothed locals. Cleveland classic Mitchell's Ice Cream, the pastry-filled White Flower Cake Shoppe and Nervous Dog Coffee Bar — with its warm lighting and warmer staff — sit door to door for your sugar-filled downtime. "There are some people that are in here the same time every single day," says Nervous Dog assistant manager Faegan Peck. Soft indie/pop jams and perfectly worn leather chairs make the coffee shop one of the coziest spots to loiter in The Land.
3. Maltz Museum of Jewish Heritage. This Beachwood museum has been celebrating — and educating Northeast Ohio on — our Jewish heritage since 2005. Permanent exhibits include The Interactive Biography of Stanley Bernath, which tells Bernath's story of surviving concentration camps. Through August, Chagall for Children allows kids to explore the artist in a hands-on, interactive way. Tickets start at $5 for children and $12 for adults. It's open Wednesday through Sunday, 10 a.m. to 5 p.m.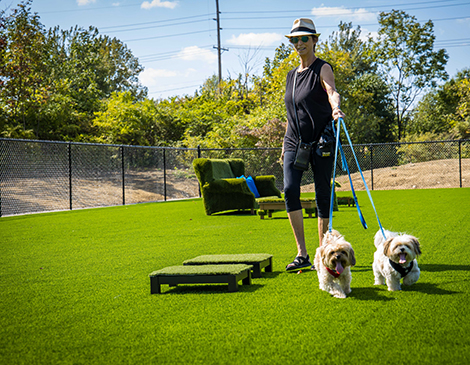 4. Barkwood Dog Park at City Park East. Tired of shooing the dog off the couch? Take it to Beachwood's premier dog park where it can enjoy one made entirely out of turf. Described by the city as "one-of-a-kind," the puppy playground is accommodating and tranquil. Tennis balls and ball-throwers line the fences, while obstacles and turf furniture act as a veritable canine jungle gym, and the park provides separate, enclosed spaces for small and large breeds. Nearly hidden between East and West Shaker boulevards, Barkwood feels like a private slice of pet-friendly heaven.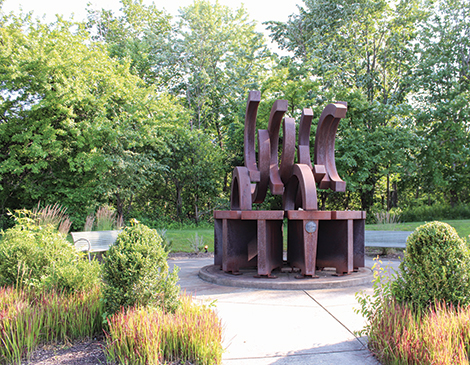 5. The David Berger National Memorial. The 1972 Olympic Games will always be remembered for the 11 Israeli athletes who were taken hostage and murdered — and Cleveland-born David Berger was one of those killed. Installed in 1980 at the Mandel Jewish Community Center, the 6,000-pound memorial was built by the late local sculptor David E. Davis, whose work is globally recognized. It depicts the five Olympic rings broken in half, the pieces resting on 11 segments, representing those who lost their lives. This year marks the 50th anniversary of the Munich massacre, an event the city of Beachwood will commemorate with programming throughout the year.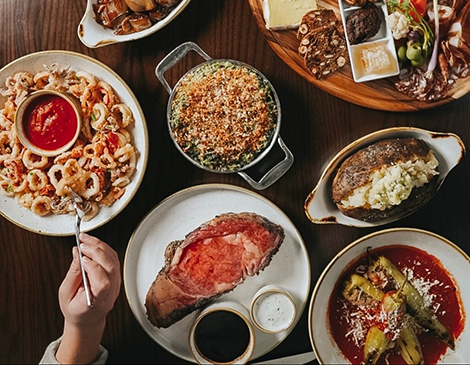 6. The dining. Looking for a great bite in Beachwood? Cut151 Supper Club, known for its three different cuts of prime rib, is the place to go. Owner Brad Friedlander, who has 40 years of restaurant experience, says Beachwood makes it easy for him to be successful. "It has a great city government. They're really cooperative and really work well with the businesses," he says. Other spots in town he recommends include Giovanni's Ristorante, Shuhei Restaurant, Jack's Deli and Restaurant and Cedar Creek Grille.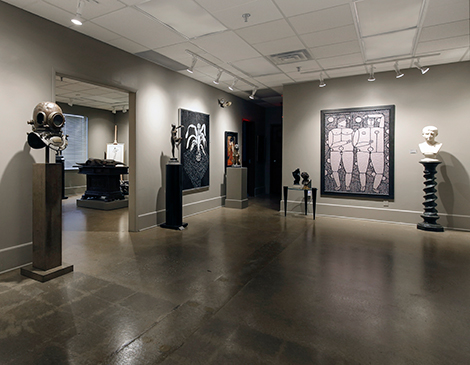 7. Wolfs Gallery. Eclectic and rambling, the over 45-year-old art gallery deals in fine paintings, sculptures and decorative art. With a passion for acquiring exceptional pieces, Wolfs works with artists and collectors alike to maintain a gallery "filled with great artwork" — often buying individual pieces outright. Various exhibitions come and go, such as the upcoming Richard Andres exhibit opening June 9. Needless to say, any art-loving Clevelander will be overjoyed browsing owner Michael Wolf's highly regarded collection.
8. The shopping. While outdoor spaces like Crocker Park have stolen the show from aging Northeast Ohio malls, Beachwood Place is going strong with all of its anchors — Dillard's, Nordstrom and Saks Fifth Avenue — still in place. You'll also find newer, smaller retailers such as Madewell, Pacsun, Topshop and Zara, as well as a handful of less-expected mall offerings. "By bringing in tenants like COhatch and North High Brewing, we're illustrating our willingness to evolve," says Beachwood Place general manager Heidi Yanok. "This plays a major role in our current success."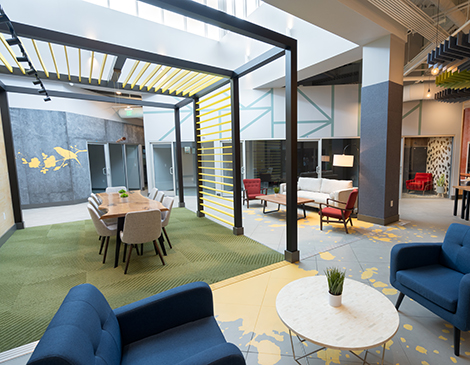 9. COhatch. This end-all be-all meeting and coworking space, COhatch in Beachwood Place, provides locals with a vast area for business and celebration all in one convenient spot. The atmosphere is tasteful and fun. Bold, simple murals and quirky geometric fixtures line the walls and ceilings. Meeting rooms, phone booths and fully equipped podcast studios provide quiet, focused spaces. And if you're seeking fun, rent out the game room or golf simulator.
10. The Family Aquatic Center. With 99,000 square feet of fun, this city-run complex feels like a vacation without the expense or hassle. Features include water slides, a current channel, diving boards, splash pads, a zero-depth entry pool, lap lanes, a tot pool and a relaxation area just for adults. There's even synchronized swimming lessons. Now, the bad news: Non-residents are only allowed in (for $10) when accompanied by a resident. Time to make friends in Beachwood.
Dig in to this year's ranking of Best Places to Live and to find out how these Cleveland families found their dream homes.