About Town:
Originally Idlewood Village, this eastern Cleveland suburb was renamed University Heights in 1925 in honor of one of its most notable landmarks, John Carroll University. With about half of the more than 13,000 residents under the age of 30, this family-focused community is attracted to the area's parks, nearby schools such as Gesu Catholic School and the charming historic homes.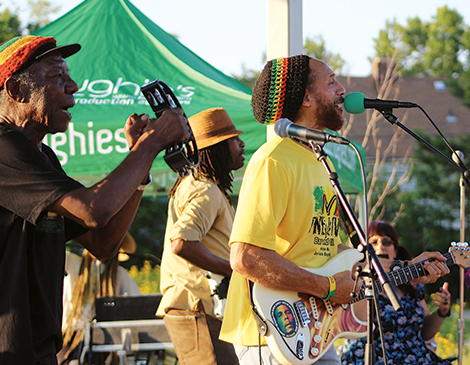 Slice Of Life:
Start your day at Bialy's Bagels, a no-fuss, East Side institution since 1966. (Try the pretzel bagel!) For a family meal, sit down at Pizzazz and dig into one of its massive calzones, or head to Geraci's Restaurant for delicious pizza and other Italian staples made with recipes that have been passed down for generations from the Geraci family's Sicilian ancestors. While chef Anthony Zappola's Lox, Stock and Brisket is moving to nearby Shaker Heights, his popular Asian-fusion Rice Shop, formerly housed within the Ohio City Galley, will take its place. Cap off the day at O'Rielly's Pub.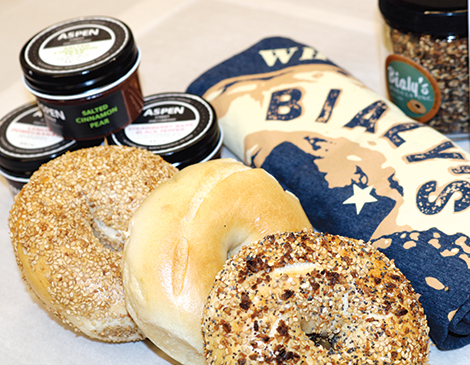 The casual Irish spot with an unassuming exterior welcomes visitors with a long bar and high tops, where it serves some of the best wings in the area — plus, you'll get a perfect Guinness pour every time. Whether it's a cheerful pick-me-up or a sweet display for someone special, Flowerville has been the spot for meaningful floral designs since 1949. Owner Michael Day and his team bring vibrancy to your vision for seasonal bouquets and heartfelt arrangements. The University Heights branch of the Cleveland Heights-University Heights Library is another point of pride in the community. Extensively renovated between 2016 and 2017, it offers a diverse reading collection and historical materials as well programs for seniors and dedicated spaces, such as the after-school center for teens.

Save The Date:
Families look forward to the annual University Heights Memorial Day Parade (which dates back to 1966!), where children wiggle their way through crowds to find the best spot on the curb and excitedly wait to fill their pockets with the candy thrown their way. The summer concert series has been infused with new life, and throughout the season, block parties are a hit. The beloved University Heights tradition brings neighbors together all afternoon and into the evening with a potluck spread, children's activities and perhaps even a Tiki bar dishing out cool drinks. Keep an eye out for the Rocket Car. Made from the rocket-ship ride at the old Euclid Beach Park, it's a favorite ride to hop into and take a cruise.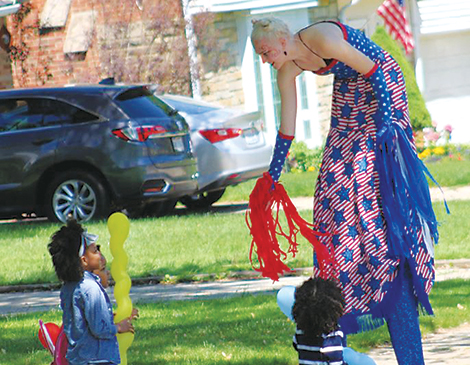 Points Of Interest:
You don't have to be a John Carroll University Alumnus to appreciate the presence of this institution tucked among the residential streets. The private Jesuit university of about 3,500 students features manicured grounds with Collegiate Gothic architecture as well as a lineup of collegiate sports. Catch a game and stroll through the 62-acre campus. Throughout summer, Purvis Park and City Pool is the place to beat the heat. The community pool features a gradual wade-in area perfect for little ones, as well as swimming lanes and a waterslide. Drip dry and hit the tennis courts, playground and concession stand, too.
Lively'hood:
Endless sidewalks follow the curve of quiet streets, shaded by trees that gloriously welcome each changing season. From retirees to young couples looking for a practical spot to raise their family, residents are attracted to the walkable neighborhoods, historic architecture and the proximity to shopping, groceries and local eateries. That's not to mention the suburb's convenient access to the cultural institutions and world-class hospitals at Cleveland's University Circle. In 2016, the city unveiled the 6.24-acre University Heights Community Park, offering two playgrounds, a gazebo, a running path and more. Now, the city is looking forward to redevelopment at University Square with new apartments and retail.

About The Writer: Hallie Rybka
Hallie Rybka is a Cleveland native (and fan) to the core. She lived downtown for five years before her husband took her for a drive through his childhood neighborhood. That short excursion to University Heights was all she needed to convince her it was the perfect place to put down roots. Hallie is an assistant editor at Ohio Magazine and an avid Instagrammer at @hallierybka.

Click here to read the full list of Cleveland's Best Places To Live for 2020.