The Rundown: Independence might not always ring a bell as a place to call home. The small town easily passes as just a cluster of hotels, restaurants and office buildings perched at the intersection of Interstates 77 and 480, but that's the beauty of it. Behind the camouflage of buildings, you'll find a handful of small businesses scattered around its central artery: Rockside Road. But with just a little more than 7,000 residents, the community's appeal comes with the freedom of being just as close to anywhere in Cuyahoga County. "We like to say we are halfway from everywhere," says Scott Phillips, CEO of Keller Williams of Greater Cleveland and a six-year Independence resident.
Neighborhood Profile:
Midrange • South
2017 Total Home Sales: 85
2017 Median Home Sale Price: $212,500
Education Ranking: 29
Safety Ranking: 47
The Vitals: With one of the lowest property taxes in Cuyahoga County — $1,940 per $100,000 in value — and an abundance of community services, locals get more for their money in Independence. But the city doesn't just offer the basics. Residents benefit from free Wi-Fi in 46-acre Elmwood Park, where they can gather for a swim, have a picnic or play softball, bocce or tennis. Phillips, who had been house-shopping in Lakewood and Rocky River, was able to spend an extra $100,000 on his home based on the savings. "All of the hotels and businesses drive those costs down," he says.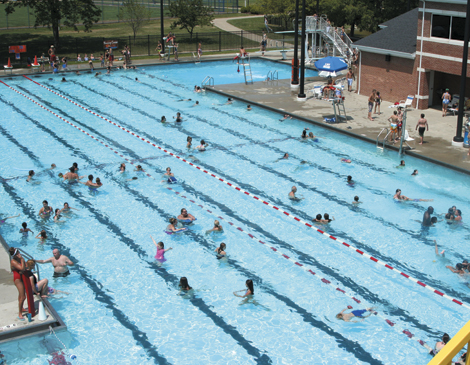 What to Do: You don't need a lakefront property to stay cool on a hot summer day. Independence's community pool area is an acre of water adventure with an eight-lane Olympic-sized lap pool, a diving well with a high dive, two 1-meter boards, a whirlpool and an activity pool. "The splash pool rivals something you would see at Cedar Point," says Phillips.
The Hangout: It's only been open for a year-and-a-half, but Nick Cole's 44-seat Scratch Restaurant has quickly become a staple in the community. Crowds rush in for the bread pudding French toast with blueberry moonshine sauce, and parents swing by for coffee after dropping their kids off at school. With the Cleveland Cavaliers practice facility just down the road, the team's general manager Koby Altman even has stopped in for a bite.
Talk of the Town: The 1.6-mile Hemlock Trail is expected to be completed this summer and connect the city to the 33,000-acre Cuyahoga Valley National park through the Ohio & Erie Canal Towpath Trail. Beginning at Brecksville and Selig roads, nature lovers will be able to walk, ride and run along the trail, which has been in the works since 2007.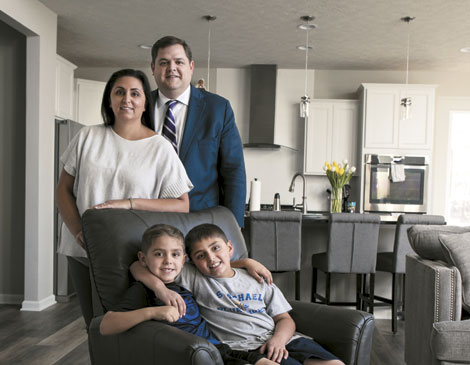 Meet Your Neighbors: P.J. Milligan had searched far and wide for a city that would suit him, his wife, Dayna DePerro-Milligan, and their two sons, Patrick and Daniel. When he drove through Independence, he saw kids playing everywhere. They ran around their front yards and swarmed the parks, including the lush baseball fields. He instantly knew they could fit in here. "My family loves baseball," he says. "The way they manicure those infields is really impressive." After working with Pulte Homes to build a four-bedroom, 3 1/2-bathroom home, the family moved in last November. Milligan, a lawyer, loves his easy commute to Lakewood where he runs a private practice. Dayna, also a lawyer, likes how quickly she can hop on I-77 to get downtown for her job. "Our lives have actually gotten easier here," says Milligan. But the feeling of safety Milligan gets from Independence is his favorite part of his new home. "The police here are great at their jobs," says the 38-year-old. "They will even drive by your house if you tell them you are on vacation to make sure everything is OK." Still, Milligan and his family can't wait to explore their new city for the first time this summer. "We are looking forward to checking out the city pool," he says. Most days though, you'll find the family hanging out in their backyard. "We have a little nature preserve right behind our house," he says. "We can see deer, foxes and all kinds of birds — the kids love it."