The Rundown: Mayfield Road cuts to the heart of Lyndhust. While known to many East Siders as a miles-long drag of chain commerce and car dealerships, there's something different when you drive through the Lyndhurst portion, which bisects the city's 4.4 square miles. "There's more trees," says Lyndhurst Mayor Patrick Ward. "There's a little more green." A mixture of commerce and nature makes sense for a city that's home to both the Cleveland Metroparks' Acacia Reservation and the open-air shopping center Legacy Village.

Neighborhood Profile:
Moderate • East
2017 Total Home Sales: 331
2017 Median Home Sale Price: $135,000
Education Ranking: 46
Safety Ranking: 54

The Vitals: People seem comfortable in the city, and its numerous second- and third-generation residents are a testament to that. In fact, nearly 50 percent of homeowners moved into their residence prior to 1999. "It's definitely a family community," says Dr. Brian Razek, a dentist who has lived in Lyndhurst for more than 20 years. Changes to the city are often small, and that's OK: The $50,000 Mayfield Road Storefront Renovation Project, approved in May 2017, is easily the city's most observable form of revitalization. "Everything's more personal," says Ward.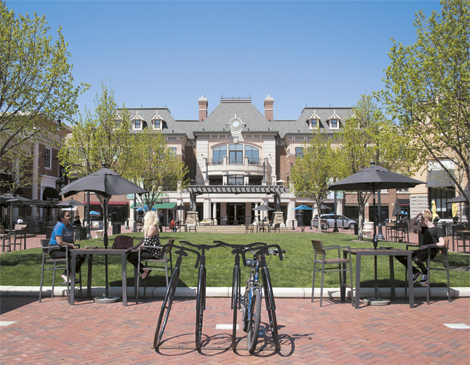 What to Do: Lyndhurst was a pretty quiet town until 2003, when Northeast Ohio's first lifestyle center opened within its city limits. Today, Legacy Village is a shopping destination that draws residents, too, with a mix of major national brands such as Crate & Barrel, local boutiques including Banyan Tree and engaging events such as weekly concerts in the summer. "The community really has embraced Legacy Village as a meeting place and a gathering place," says Ward.
Talk of the Town: Owned by brothers and Brush High School alums Rob, Frank and Nick Teriaca, Produce Place Market opened in a former church on Mayfield Road in October. The brothers wanted to provide an independent grocery that offers a wide selection of Italian cheeses and wine for an area that has lacked one since Catalano's closed in 2007. "We always wanted to open here," says Nick, who enjoys seeing faces from his neighborhood in the store.
Secret Find: Now in its 50th year, Giovanni's Meats & Deli on Mayfield Road is a true neighborhood butcher shop. With 76 different spices and spice blends and custom cuts you won't often find in a traditional grocery store, Giovanni's selections range from short ribs and bacon burgers to quail and bison. "They greet you with a smile," says Ward, "not because you're the customer, but because they know you and recognize you."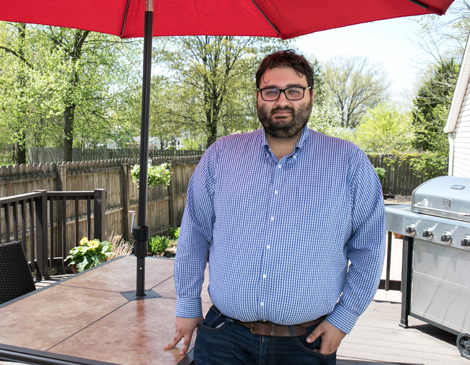 Meet Your Neighbors: Like many Clevelanders his age, Dimitri Savelieff enjoys going downtown for a meal and a ballgame. But while his friends return to their apartments downtown or nearby neighborhoods, the 28-year-old software engineer is happy to head home to his two-story colonial on Edgefield Road. "I can have the downtown experience," he says. "But I can go home and spend my week in quiet." The son of Lebanese immigrants, Savelieff grew up in Concord and went to Gilmour Academy. His familiarity with the Hillcrest neighborhood drew him back after college. "I wanted to stay East Side," he says. He'd split rent on an Akron mansion with friends for a year, but there were downsides. He was far from home, and after a certain point, renting felt like throwing money away. Lyndhurst's easy freeway access appealed to him, but the atmosphere is what really drew him in. "I liked the streets and neighborhoods," he says. "It seemed a little more homey." Savelieff was looking for a move-in-ready house with a basement and a two-car garage. In Lyndhurst, he got all of those things. "I had a lot of options," the first-time homeowner says. Savelieff enjoys shopping at Legacy Village, and he is a frequent diner at Bangkok Thai Cuisine, a Mayfield Road staple. He's happy knowing that if he chooses to start a family, they won't have to house-hunt. As for his friends in the city, he's not jealous. "I thought for a little while I was missing out," he says. "But in the long run, I'm happy living where I'm at."