The Rundown: Covered bridges? Check. Incredible foliage? Check. Distinctive shops? Check. Come to Olmsted Falls and you may feel like you've traveled to some charming destination. "We have that incredible New England feel and really are the most picturesque community in Northeast Ohio," says Olmsted Falls Mayor James Patrick Graven. With just under 8,900 residents, it's the kind of place where everyone knows everyone else whether you're strolling through the six parks, listening to a recital at your kids' school or grabbing a bite to eat.

Neighborhood Profile:
Moderate • West
2017 Total Home Sales: 112
2017 Median Home Sale Price: $173,500
Education Ranking: 23
Safety Ranking: 26
The Vitals: In Olmsted Falls, safety — which comes in at No. 26 in our rankings — is all about feet on the street. Residents extol the efforts of frequent police foot patrols in the downtown business district to make sure doors are locked and businesses are secure. "We pride ourselves on being known as a safe community and work hard to maintain that reputation," says police Chief Odis Rogers.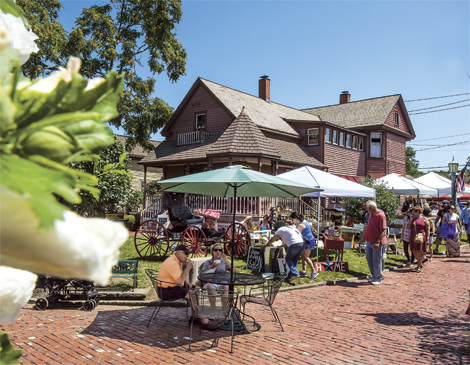 What to Do: A visual reminder of the architecture constructed by the first settlers in the 1800s, the Grand Pacific Junction Historic Shopping District delights with a mix of Greek revival, late Victorian and mid-1920s commercial storefronts. Once you're done marveling at its outer beauty, step inside spots such as a Crooked River Leather and Sporting Goods and Nifty Dog Shop for even more discoveries.
Secret Find: Head to David Fortier River Park where you'll discover 5 acres along the west branch of the Rocky River and Plum Creek with dazzling waterfalls and walking trails. "It's both secluded and ornately landscaped," says city councilman Ed Gorski. "It really is one of our city's most beautiful and best kept secrets."
Talk of the Town: The Library Steakhouse, which expects to begin construction this month, wants to preserve the history of its 18th century building that overlooks the falls and claims a prime location next to the Charles A. Harding Memorial Covered Bridge. "We went through two architects who basically told us to knock it down and just start over," says Fairview Realty Development's Josh Lorek, an Olmsted Falls native who is heading the project. "There's just something that appeals to me about taking something ... that's been tired and making it new again."
Signature Event: Three days are needed to celebrate the rich history of this quaint West Side town. The Olmsted Heritage Days Festival in August — the crown jewel of summer in the Falls — impresses with historical reenactments complete with period garb, marching bands and homemade floats. "It promotes this strong sense of community we have," says Gorski.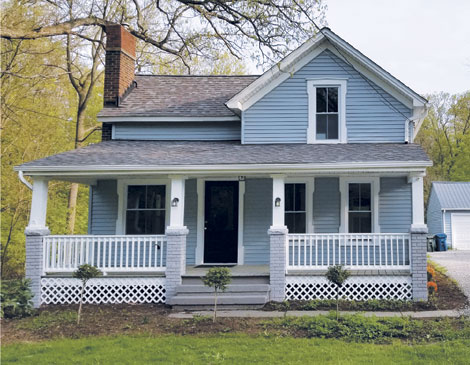 Buy It Now: Old World charm may be the appeal of Olmsted Falls. But when it comes to finding a home, you can snag one that's got character and modern amenities. At $164,900, this three-bedroom, two-bathroom 1,277-square-foot Cape Cod century home has undergone a complete transformation to bring the 1904 house right into the 21st century. With an open floor plan, an up-to-date kitchen with stainless steel appliances and sleek white backsplash, this Cook Road home is located a few minutes from both downtown shopping and all the best hiking trails.